Omran is queuing to receive a winter voucher from the Norwegian Refugee Council's distribution centre in Zaatari. The voucher distributed through funds provided by UNHCR, can be used at the registered supermarkets in the camp, which have been stocked up with gas bottles and heaters, in addition to food and other regular household items. The current voucher distribution to all of the estimated 85,000 Zaatari camp residents will make it one of the largest of its kind worldwide.
"We live in a caravan here, and it is good we are receiving these vouchers to buy items to keep us warm", said the 17 year old Syrian refugee.
The distribution of vouchers will allow Syrian refugee households to prioritise what items they need to get through the rest of the winter.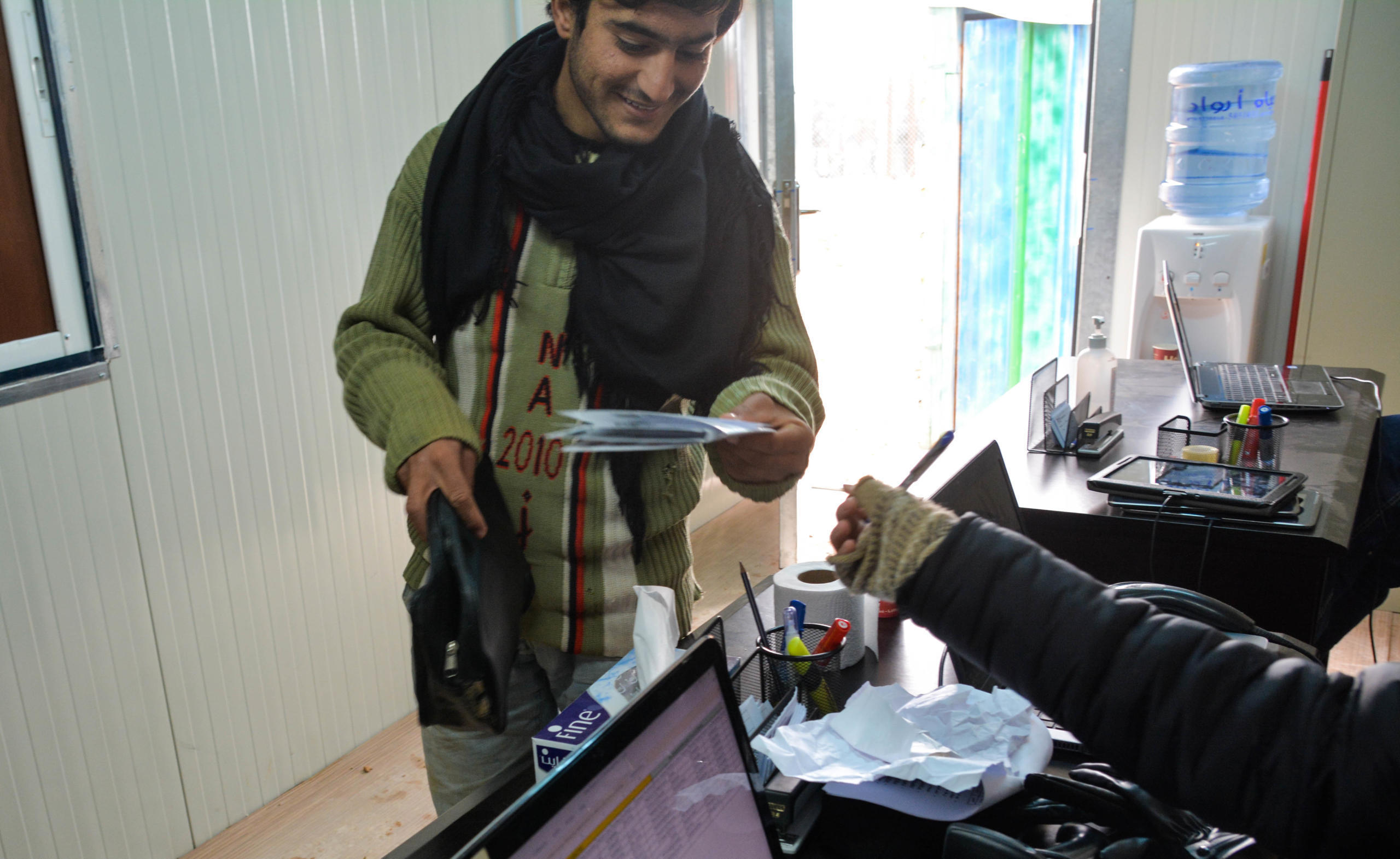 17 year old Omran is receiving a winter voucher from NRC in Zaatari refugee camp. The distribution of vouchers will allow Syrian refugee households to prioritise what items they need. In a similar voucher distribution last year in the other major camp in Jordan – Azraq – many households choose to simply purchase additional food. Photo: NRC / Dara Al Masri.


Winter storms
Winter storms hit across the region including in Jordan in the beginning of January, bringing freezing temperatures, heavy wind, snow and rainfall. The weather is adding to the hardship for refugees living in camps and makeshift shelters. More than 620,000 Syrian refugees are registered in Jordan, about 100,000 in formal camps such as Zaatari and Azraq.
"NRC Jordan staff have worked tirelessly to help Syrian refugees weather this storm in Jordan with temperatures below freezing, snow falling in Zaatari and wind speeds reaching above 100 km per hour in Azraq. We are working around the clock to support any new arrivals, distribute blankets and other items, repair shelters and help other organisations so they can continue their work to keep refugees warm", said Country Director Petr Kostohryz.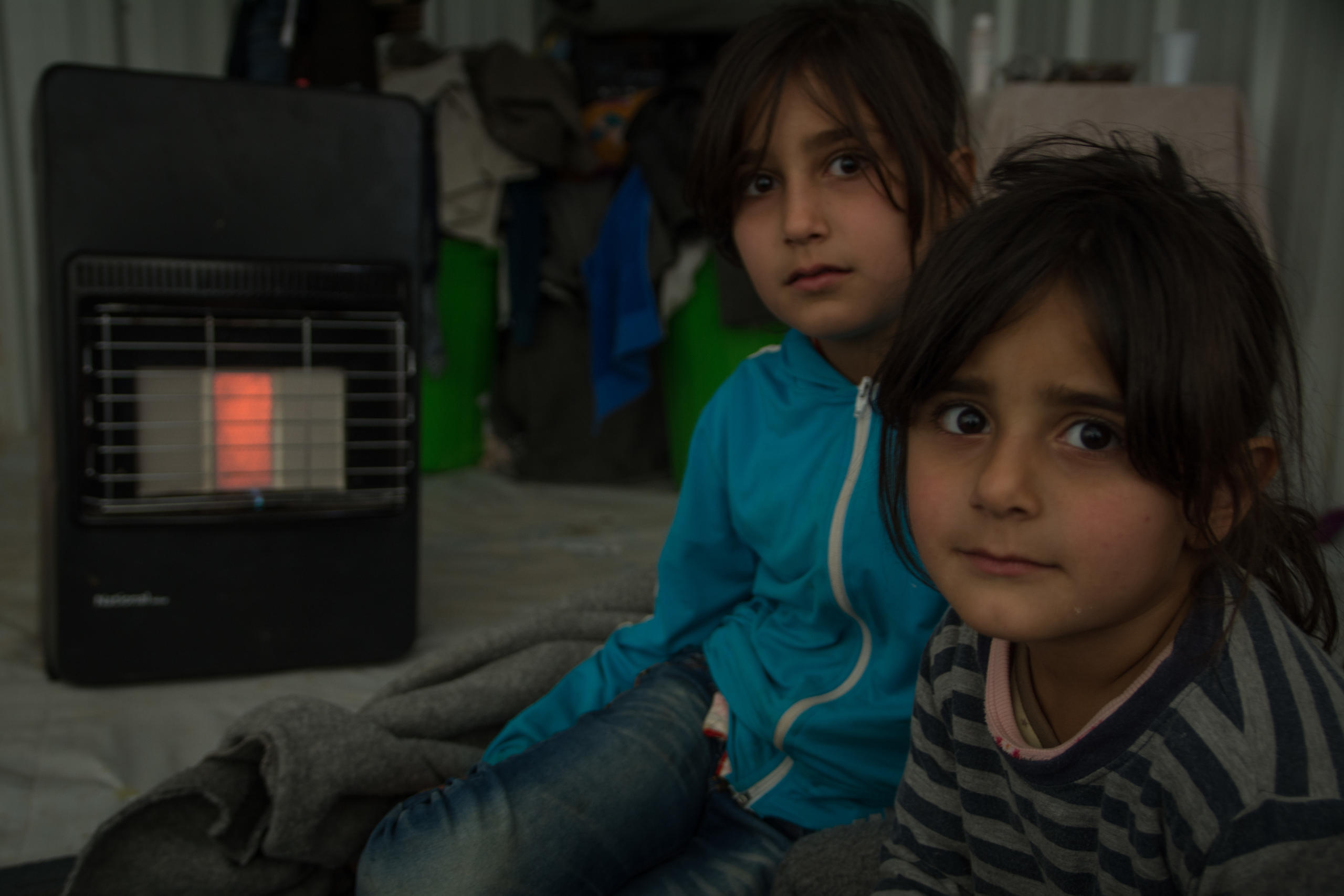 Sobaida (5) and her sister Rasha (9) sitting in front of the heater in their home in Azraq refugee camp. With the cold weather the gas bottles need to be refilled more often, for families to be able to keep warm. Photo: NRC / Tiril Skarstein.

Unmet needs
While NRC has already distributed more than 300,000 winter items in camps, including blankets and winter clothes, there are still many unmet needs.
"As this storm passes, Syrian refugees will continue to go cold and in need of assistance throughout the winter months. Apart from in the camps, many refugees in host communities continue to need help, with the vast majority living in substandard accommodation. NRC and other humanitarian partners remain ready to increase the support to Syrian refugees and vulnerable host communities to help them get through another winter" said NRC Jordan's Urban Shelter Project Manager Annika Hampson.
In Azraq, NRC is refilling gas bottles, for the refugees to be able to keep warm. Now NRC, together with UNHCR, is looking into measures to shorten the refill period for gas bottles to the heaters from 10 to 7 days to allow the refugees to refill more often, given the weather conditions:
"It takes us seven days to use the gas bottle because it is so cold. We need more gas and more often, if our children are to keep warm the rest of this winter", says a Syrian refugee mother in Azraq camp.
Read more about how the winter affect the Syrian refugees in the Middle East.