NRC is grateful for the generous support we receive from our institutional donors, private foundations and other partners.
If you're considering making a donation, click here. If you're interested in a corporate partnership with NRC, click here.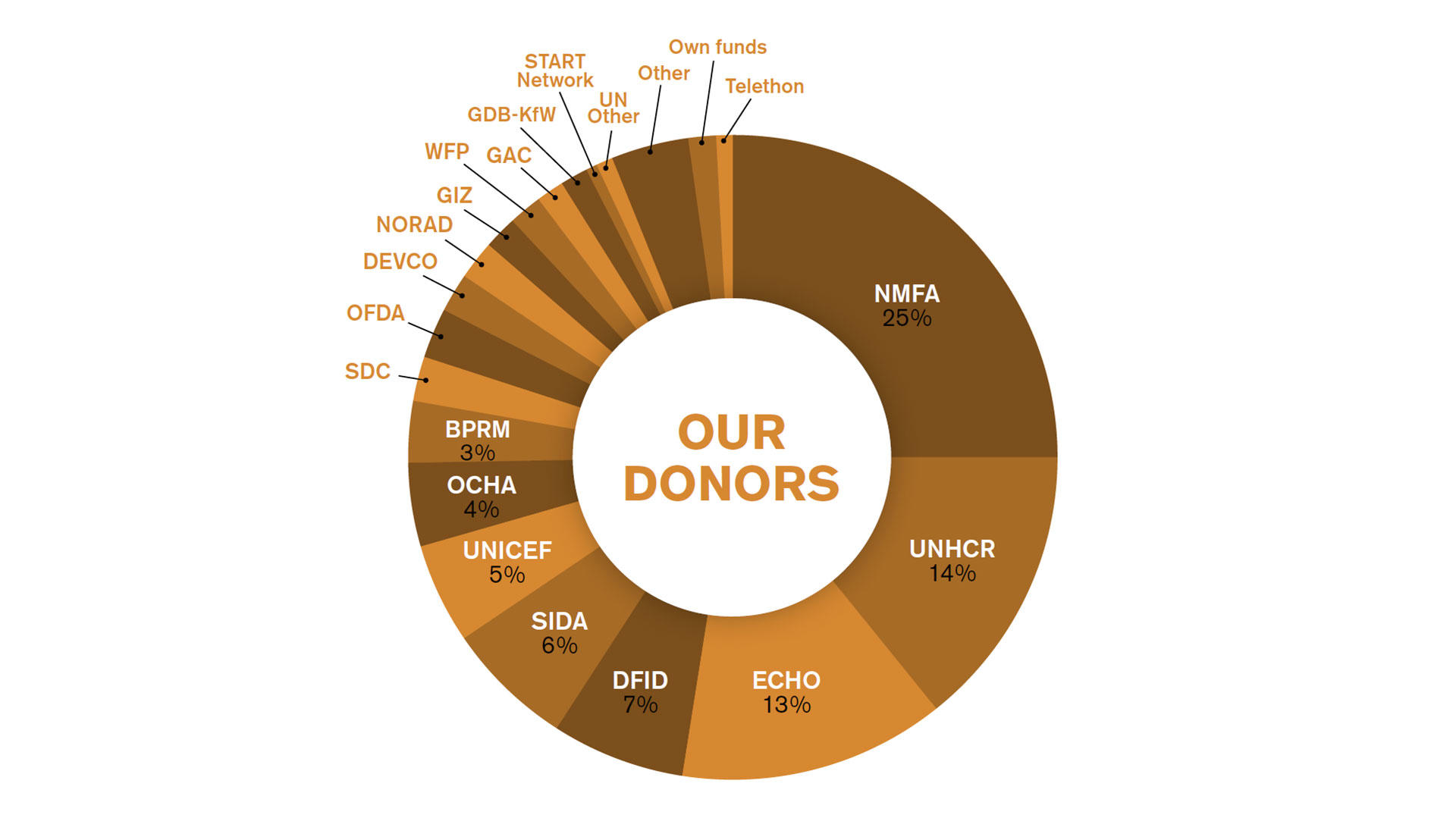 Australian Government's Department of Foreign Affairs and Trade
Belgian Development Cooperation
Denmark's Development Cooperation (DANIDA)
European Commission's Directorate-General for International Cooperation and Development (DEVCO)
European Economic Agreement (EEA) Grants and Norway Grants (Iceland, Liechtenstein and Norway)
Government of the Faroe Islands
German Agency for International Cooperation (GIZ)
Icelandic Ministry of Foreign Affairs
Grand Duchy of Luxembourg's Development Cooperation and Humanitarian Action Directorate
Government of the Netherlands' Ministry of Foreign Affairs
Norwegian Agency for Development Cooperation (Norad)
Spanish Ministry of Foreign Affairs and Cooperation (AECID, Spanish Agency of International Cooperation for Development)
Swiss Agency for Development and Cooperation (SDC)
United Nations Children's Fund (UNICEF)
United Nations Development Fund (UNDP)
United Nations Office for the Coordination of Humanitarian Affairs (OCHA)
United Nations World Food Programme (WFP)
U.S. Agency for International Aid and Development (USAID)
U.S. State Department's Bureau of Population, Refugees, and Migration (PRM)
The Principality of Liechtenstein
Read more about our commitment to accountability.