Understanding counterterrorism clauses
Counterterrorism clauses and partnership agreements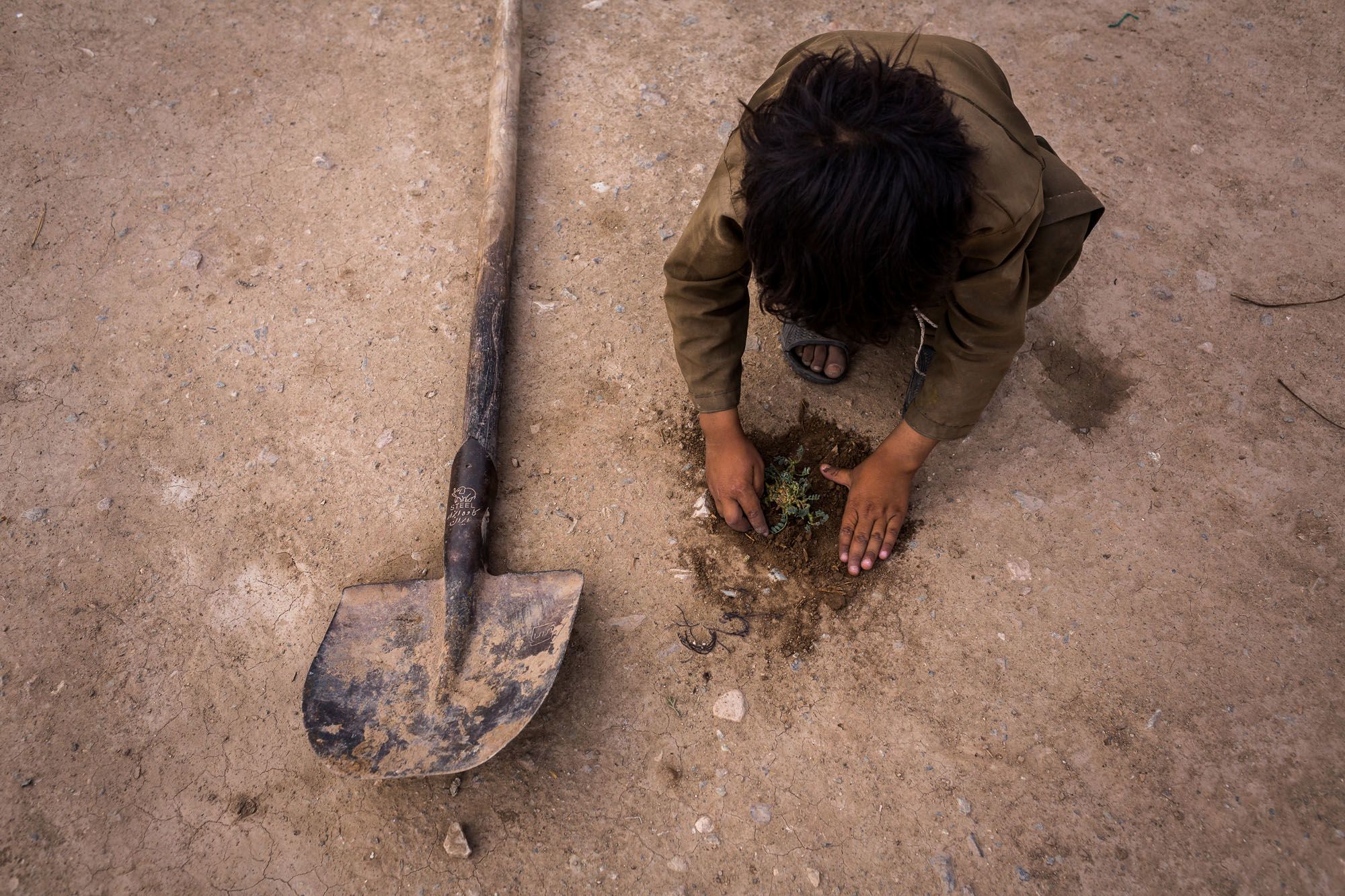 Definitions and scope of terminology 
As identified during interviews conducted as part of the research for this toolkit, humanitarian organisations may face challenges in interpreting the meaning and implications of counterterrorism clauses that appear in partnership agreements.
Agreements may use phrases such as:
" Employ all reasonable efforts to ensure" or "apply the highest reasonable standard of diligence to ensure" that assistance is not diverted to designated terrorist groups (DTGs). This means an organisation may be held liable if its assistance is diverted, and the required standard of due diligence has not been applied. The specific wording used will determine the degree of liability.
An organisation must "commit to the war against terror". This language raises concerns about neutrality and may undermine operational independence. It could also have security implications because it may influence how DTGs view the organisation.
An organisation is prohibited from providing "material support" "directly or indirectly" to DTGs and those "associated with" DTGs. Such prohibitions lead to concerns around the scope and application of the requirement and the potential impact on commitments to an impartial response. Organisations must, for example, interpret whether "associated with" applies to relatives of DTG members or communities where DTGs are active.
Agreements may have references to "knowledge" and "intent":
If humanitarian assistance is diverted to a DTG, the organisation responsible may not be aware of the diversion and may not have intended it. Counterterrorism clauses may indicate whether "knowledge" and "intent" are relevant and the impact they might have on the organisation's degree of liability in the event of diversion.
Agreements may have flow-down clauses or implications:
Humanitarian organisations often include counterterrorism clauses in their sub-contracts to ensure implementing or consortium partners comply with their donors' requirements. One donor's counterterrorism clause may "flow down" or "flow across" a large number of organisations and sub-contractors as a result.
Agreements may have references to or implications for vetting:
To ensure that funds or other assets are not made available to DTGs, counterterrorism clauses sometimes require recipient organisations to ensure their staff, contractors, and the staff of any implementing partner organisations do not appear on relevant lists of these groups. Some donors may require the names of potential beneficiaries to be checked against these lists. For more information, see Info box: Vetting staff, partner staff and beneficiaries.
Processes for understanding and addressing counterterrorism clauses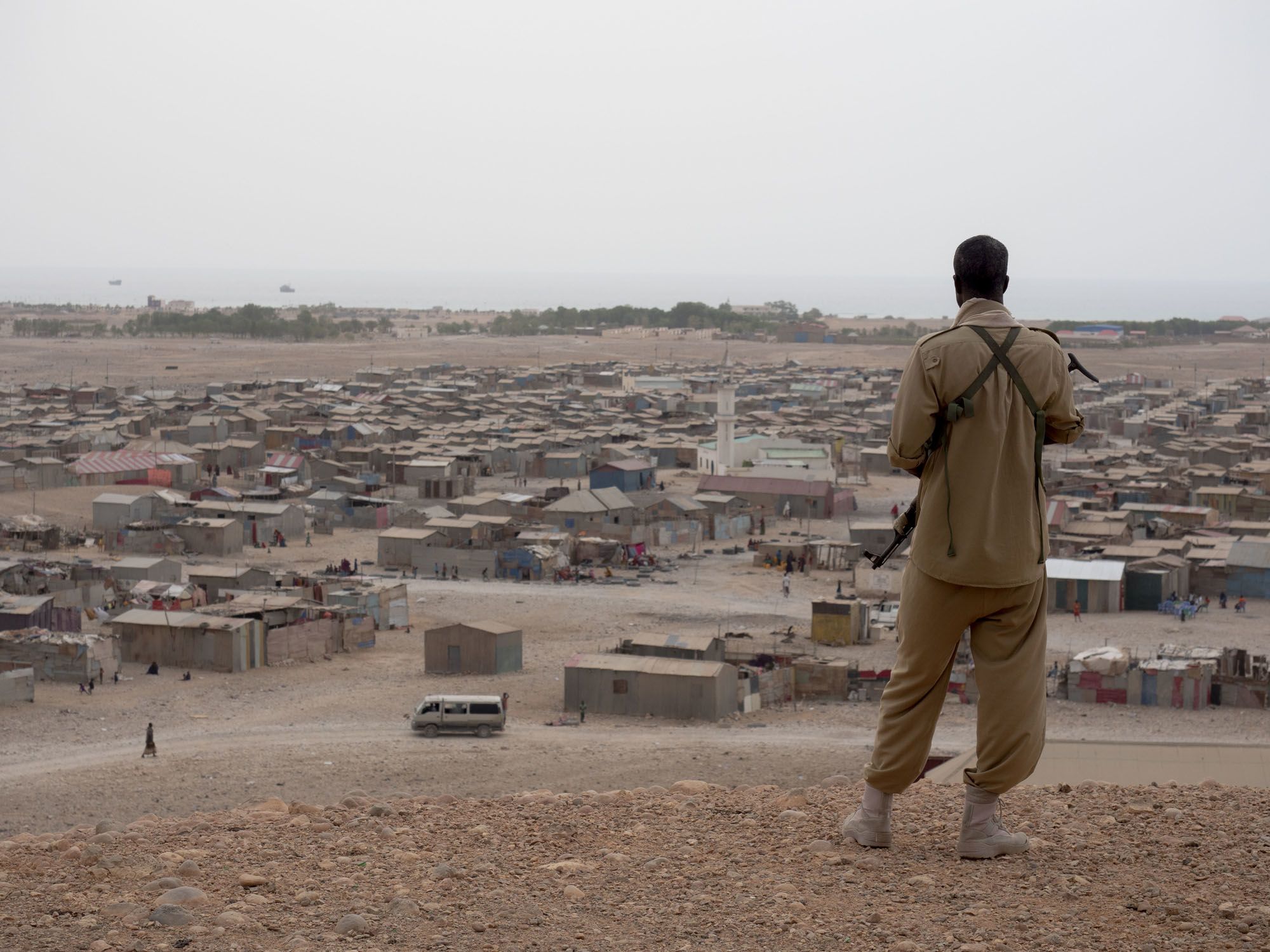 Humanitarian organisations must be aware of their obligations under the proposed terms of a grant agreement before they sign it. Its implications should be understood in advance, and organisations should use a systematic process to identify and try to address any concerns. There is no one "correct" approach to take, but the processes outlined below serve as guidance.
Organisations should develop and implement procedures to ensure that all grant agreements are read and understood in full before they are signed. Management, policy, legal personnel and other departments as necessary should review the entirety of the agreement. For more information, download this tool on reviewing counterterrorism clauses. 
Internal codes of conduct and anti-corruption, risk management and other relevant policies should be consulted to establish whether the counterterrorism language in a grant agreement is inconsistent with these internal policies.
Prior to entering into negotiations with a donor regarding the terms of a partnership agreement, organisations should establish an organisational position regarding which terms of an agreement will be deemed acceptable and which terms will constitute a breach of organisational policies and values.
Consult other humanitarian organisations that receive funds from the same donor.
Organisations could consider asking the donor for its own interpretation of the clauses and the degree of liability inferred, acknowledging that the donor's interpretation may be as strict as possible.
Organisations should consider documenting their own interpretations of the clauses. Organisations should consider whether additional resources would be needed to meet the agreement's obligations, and whether their capacity to provide principled humanitarian assistance would be affected. Organisations should ensure they can provide clear guidance, as well as any necessary resources, to staff responsible for implementation. If additional resources will be required to ensure compliance with the clauses, organisations should consider asking the donor to cover any related costs.
Organisations can use a go/no-go checklist to help decide whether the funding opportunity should be pursued.
Organisations should recall that, while in some cases counterterrorism clauses can be negotiated with donors, the laws of the donor state will prevail over the agreed upon terms. Regardless of the text of the partnership agreement, the organisation and those signing it will be subject to the laws of the donor state and should therefore ensure they are aware of the obligations these impose. Depending on the state, these laws may infer different kinds of liability and may have differing territorial limitations.


NPA v USA
USAID's Office of the Inspector General (OIG) requested Norwegian People's Aid (NPA) assistance in February 2017 "pursuant to an ongoing investigation" related to grants made to the organisation in South Sudan dating back to 2012. NPA cooperated fully with the request and shared all required documentation. After several rounds of submissions, NPA was informed that it was the subject of the investigation, which related to a breach of the False Claims Act involving NPA's activities in support of a democratisation project for young people in Gaza between 2012 and 2016 and a demining project in Iran that ended in 2008.
USAID had not funded either of the projects in question but had funded an NPA project in South Sudan in 2012. In accepting the funding in South Sudan, NPA was required to sign USAID's anti-terrorist certification, which states: "The Recipient, to the best of its current knowledge, did not provide, within the previous ten years, and will take all reasonable steps to ensure that it does not and will not knowingly provide, material support or resources to any individual or entity that commits, attempts to commit, advocates, facilitates, or participates in terrorist acts, or has committed, attempted to commit, facilitated, or participated in terrorist acts."
The US authorities said NPA had not complied with this clause given that it had provided "training and expert advice or assistance" to DTGs in the course of its previous programmes in Gaza and Iran, and its certifications about knowingly providing material support or resources to prohibited parties were false, despite the fact that USAID had not funded these projects.
NPA disagreed with the fairness of the OIG's claim. It had understood the anti-terrorist certification to apply only to activities supported by US funding.  However, NPA decided to settle out of court in 2018 to the tune of more than USD 2 million. It took the decision in consultation with its legal team because of the estimated cost, resources and time involved in taking the case to trial. Its decision also considered the worst-case scenario of losing the court case and incurring even greater financial penalties that would jeopardise the organisation's work. 
Given that the case hinged on whether USAID's clause had universal jurisdiction or only covered US government funding, NPA decided to end its cooperation with this donor that interprets its terms and conditions as superseding those of others. It took this decision after USAID also made it clear that negotiating the wording of the clause was not an option.

Vetting and screening
For the purposes of this toolkit, screening is understood to be the process by which an organisation checks whether prospective staff, staff of partner organisations or contractors appear on lists of designated terrorists identified by the relevant donor or host government.
Screening can be done manually, by cross checking with relevant lists maintained by donor governments and/or institutions, such as the UN or EU, or by using online services that allow names to be checked against several lists at once. Vetting is a more in-depth process of conducting background checks which could include verification of past employment and criminal history checks.
Generally, humanitarian organisations are not required to share personal data from screening or vetting processes with donors, although USAID's PVS is an exception to this.
To ensure that funds or other assets are not made available to DTGs, counterterrorism clauses sometimes require recipient organisations to ensure their staff, the staff of any implementing partner organisations, contractors and suppliers do not appear on relevant lists of these groups.
Most organisations will perform checks on some staff, depending on their grade, and on contractors and suppliers, depending on the value of the transaction.
In some cases, donors may require organisations to check whether individuals on beneficiary lists are associated with DTGs. This requirement can be explicitly articulated in a grant agreement, or it can be indicated by vague language around the need to ensure that no assistance or funds are made available to those who are associated with DTGs.
Vetting of beneficiaries is a red line for many humanitarian organisations because it could lead to organisations selectively responding to the needs of affected populations, withholding assistance from certain potential beneficiaries rather than providing assistance on the basis of needs alone. It could also negatively impact communities' perception of humanitarian organisations, by giving the impression that organisations that perform vetting are politically aligned with certain donor governments.
The beneficiary selection process for humanitarian programmes is based on needs, vulnerability and selection criteria generally defined by respective clusters and sectors in line with international standards and in consultation with relevant technical authorities and local communities. To ensure an impartial response, affiliation with political, or other groups, does not form part of the selection criteria.
Requirements to vet beneficiaries are particularly common from development donors, which tend to have more stringent counterterrorism measures than humanitarian donors. Sometimes this is because these donors are development banks, which require adherence to anti-money laundering (AML) and counterterrorism funding (CTF) requirements imposed by regulators. It should be noted that where these donors are state agencies, they should not impose conditions that are in tension with the state's International Humanitarian Law (IHL) obligations. However, negotiating exceptions or the removal of problematic clauses from agreements with development donors on the basis of incompatibility with the humanitarian principles can be difficult because these donors do not have a humanitarian mandate.
Humanitarian organisations should pay close attention to any counterterrorism clauses included in grant agreements with non-humanitarian donors to ensure that accepting financial support does not compromise their adherence to the humanitarian principles.
In practice this is difficult as the lines between humanitarian and development funding are increasingly blurred, partly reflecting moves toward the humanitarian—development nexus. Many organisations are now 'dual mandate' and engage in both humanitarian and development work. The situation is further complicated by the fact that some key funds for humanitarian organisations tend to come from development donors, including for resilience and early recovery activities, particularly in contexts where development organisations do not have the necessary presence or access.
Vetting requirements and principled humanitarian action: what are the challenges?
Designation of an individual or group as terrorist should not deprive those designated from the protection and assistance afforded to them by IHL. Donor requirements to exclude those who are designated as terrorist from beneficiary lists may contravene IHL.
The humanitarian principles require organisations to act independently from donor governments' political, security and military objectives. If organisations are required to provide information about staff, contractors or beneficiaries to donors, they could be involved in information gathering for donor governments. This may negatively impact the perception of an organisation by a community or NSAG, and it could prove a security risk to staff where the organisation relies on community acceptance to safely access affected populations. It could also pose a security risk to beneficiaries if they are perceived to be associated with a certain donor government.
If organisations are required to provide the donor government with information about their staff, partners or beneficiaries, it could compromise the right to privacy and may violate data protection and privacy laws.
Vetting requirements could cause organisations to 'self-censor' and avoid areas controlled by designated groups in order to ensure compliance with donor counterterrorism requirements, rather than providing assistance on the basis of needs alone.
The bureaucratic procedures sometimes associated with vetting can delay operations and impede the timely delivery of humanitarian assistance.
Advocacy and principled partnership conditions
Donor Government introduced a revised version of its global partnership agreement with a new counterterrorism clause but did not tell its partner World Response about the new language.  World Response discovered it when its internal focal point at headquarters reviewed the agreement and was particularly concerned that the clause could be interpreted as a requirement to vet beneficiaries—a red line under World Response's internal counterterrorism policy.
World Response notified its senior management immediately about the new clause and the need to determine whether to sign the agreement and continue its partnership with Donor Government.   
World Response requested an opinion from its legal adviser, who determined that signing the agreement and complying with the new clause would require it to cross its red line on vetting beneficiaries. World Response shared the legal opinion with Donor Government and asked for the wording of the clause to be adjusted to ensure it did not impede its ability to adhere to the humanitarian principles. World Response also contacted other humanitarian organisations to raise awareness of the new clause. The other organisations also raised their concerns with Donor Government.
Donor Government lawyers reviewed the feedback from World Response and the other organisations but did not accommodate the request and stated there was no further room to negotiate. It suggested that World Response could, if interested, attach a clarifying statement to the agreement to indicate that although it had signed the legally binding document, it did not agree that it was under any obligation to vet beneficiaries.
The statement would not, however, be legally binding and World Response could still be held accountable for not adhering to all clauses in the partnership agreement should any issues arise. Donor Government also noted that other organisations had raised the counterterrorism clause as a concern, but this had not prevented them from signing the agreement.  
World Response decided it was not in a position to sign the agreement because doing so would require crossing the red lines in its counterterrorism policy. It also decided to discontinue its partnership with Donor Government on the same basis. It did not consider Donor Government a significant partner and believed it would be able to fill the potential funding gap via other sources.
This example illustrates the difficulties organisations face in advocating against counterterrorism-related language in grant and partnership agreements, particularly if they are unable to negotiate collectively with donors. Individual organisations have less leverage on their own. This case also illustrates the importance of having an internal counterterrorism policy with clearly identified red lines—a vital tool with which to guide decision making when dilemmas arise.