The massive earthquake that hit Syria and Türkiye on Monday 6 February is a disaster that will worsen the suffering of Syrians already struggling with a severe humanitarian crisis.
"Millions have already been forced to flee by war in the wider region and now many more will be displaced by disaster." says Carsten Hansen, Middle East Regional Director for the Norwegian Refugee Council (NRC). "Our thoughts are with those affected across areas, and with our staff and the people we serve, hit by the earthquake."
We have been on the ground in northern Syria speaking with survivors of the earthquake. One survivor, Khaled, told us: "All the shelling we survived in the past 12 years didn't scare us; but this earthquake is horrific. The feeling is indescribable. It felt like doomsday."
The earthquake hit in the night at the worst time of year. There are currently winter storms and temperatures are below zero at night.
What is NRC doing?
Conditions on the ground in Syria could not be worse. Families who have been made homeless by the earthquake are sleeping in places of worship and schools, as well as with relatives.
Due to the cold, our first priority is providing winter clothes and blankets, especially to children.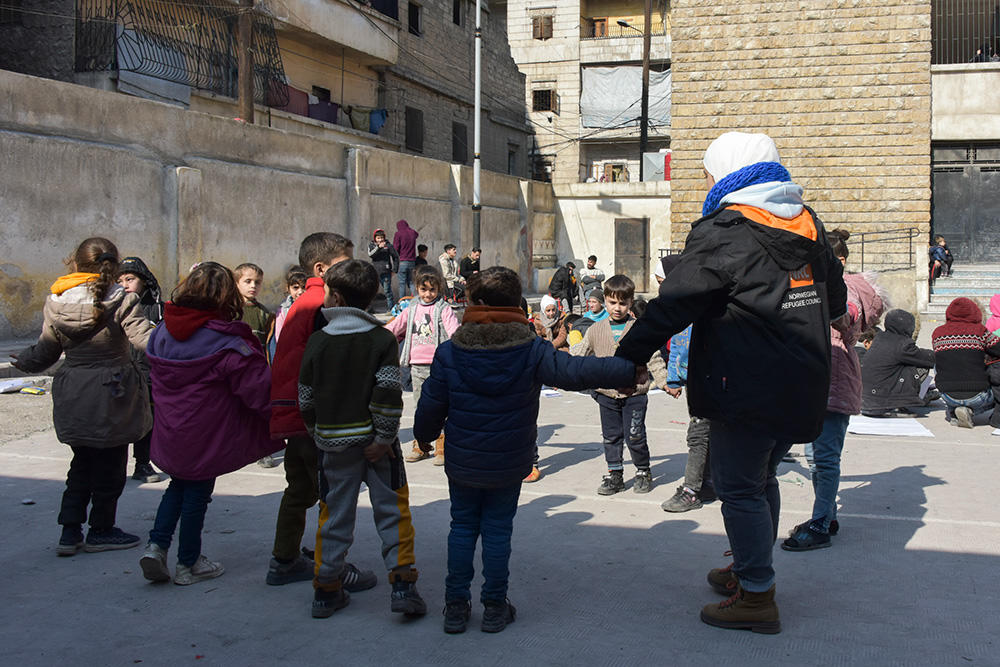 NRC staff providing emotional support activities for children who have lost their homes. Photo: NRC
Water infrastructure is severely damaged and contaminated, and so we have also been providing clean water to those who need it.
We're also providing emotional support activities to help children to deal with the trauma of losing their homes and loved ones.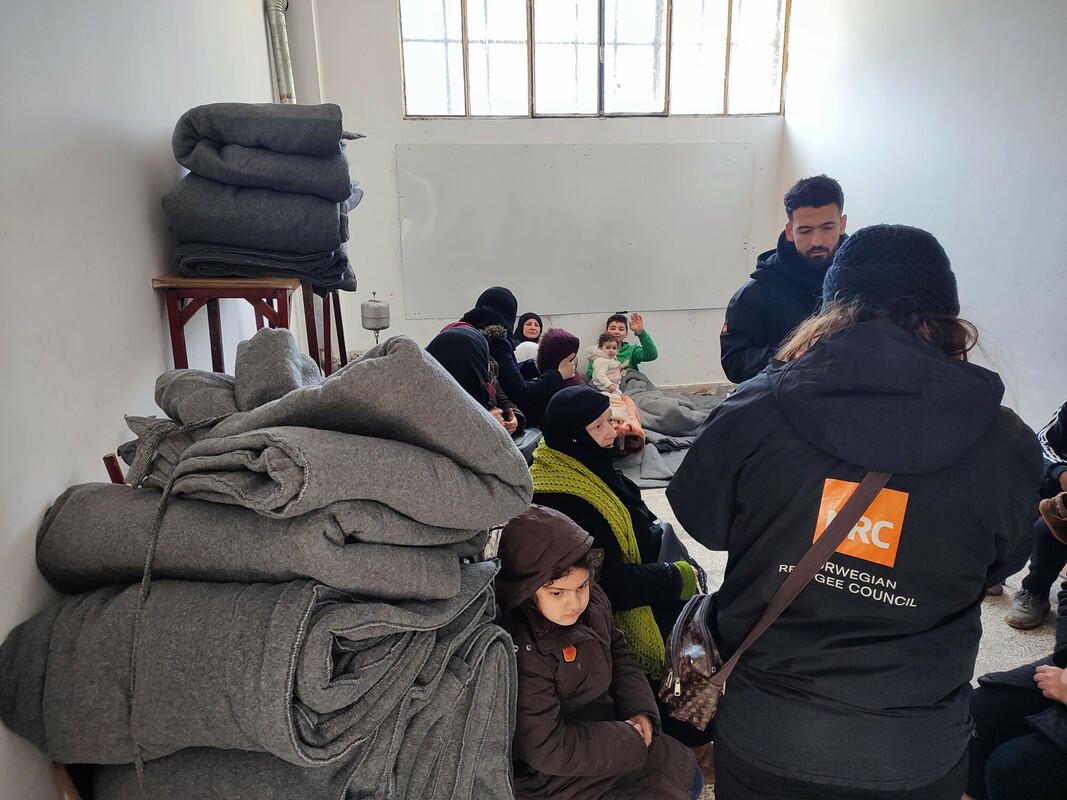 NRC providing much needed winter clothing for children just one day after the earthquake hit. Photo: NRC


How can you support?
NRC works to support displaced people all around the world, including survivors of natural disasters. Support our work today.