"NORCAP experts cannot mitigate climate change and natural hazards, but they strive to make the consequences of climate change and natural hazards as low as possible," says our Climate and Resilience Project Manager, Astrid Tveteraas.
NORCAP has a number of world class experts within the areas of resilience, climate change adaptation and disaster risk reduction in their roster. Many of them are placed in highly operational and strategic positions, where they aim to make a real difference.
"We see that many of our climate experts are advancing the climate change agenda within their receiving agencies and with national governments. That is really inspiring!" Tveteraas says.
Climate change affects thousands of people every day, especially in the Sahel region of Africa where people risk severe food insecurity due to droughts and floods.
NORCAP contributes to better preparedness for communities and governments with experts that have extensive knowledge about disaster risk management and climate change adaptation.
The experts help national authorities and regional institutions work together, develop national policies, action plans. They also make sure that relevant and understandable information reaches vulnerable groups, local communities and decision makers at the right time.
"It is crucial that people affected by climate change know about the changes and how to adapt to them. For instance local weather forecasts should be available in local languages and distributed on the radio or in similar ways to make them easily accessible to as many people as possible," Tveteraas says.
Meet five of our climate experts explaining why it is important to take action on climate issues now, and what they do about it:
Bintou Diallo
Deployed to World Food Programme as Climate Risk Analyst in Niger
"Niger, as most of the Sahel-region, is frequently affected by floods and drought. These climate extremes have increased over the last decades, thereby negatively affecting the production of food, and increasing food insecurity and malnutrition.
Coming from the region myself, I have been exposed to floods and droughts from a very young age. I saw the effects climate change had on people and therefore I always wanted to do something about it. I studied to become an agro-meteorological engineer, and completed a master in Climate Change and Sustainable Development.
The biggest challenge is that the knowledge of climate change is inadequate, particularly due to low density of data and information networks.
The availability of reliable data is essential to better understand how to measure climate change resilience and to produce quality information that can assist in the effective planning of actions.
The most important work I have done is to identify and assess main climate risks, the capacity of actors and services available, and the needs of vulnerable people, especially regarding climate information needs, and preferred communications channels. Another important task is that I have met communities affected by climate change. I talk with them to understand how they adapt and respond to climate change, only that way I can make sure that WFP delivers the right soliton to the most vulnerable.
I have developed an Environment and Climate Change strategy on which WFP will base its future actions to reduce food insecurity in the Sahel-region. I believe the work I do is a step in the right direction to reduce the impact of climate change."
Yahaya Daouda
Deployed as National Advisor for the Global Framework for Climate Services to World Metrological Organisation (WMO), in Niger.
"In Niger, the well-being of the people is closely linked to climate. Every year, 20 per cent of Nigeriens become food insecure because of droughts and floods.
I am convinced that in order for Niger and the Sahel region to develop further they need to invest in strong and appropriate actions to climate related challenges.
The work I do is to help develop and operationalise the National Framework for Climate Services (NFCS) in Niger. I also provide support to similar processes in other countries such as Chad and Cameroon. I facilitate the process of establishing a national framework for climate services and validate the national action plan so it aligns with the framework.
In order to improve coordination of partner support and provide a space for exchange of good practices and lessons learned on climate service issues, I have established a Task Force on Climate Services in Niger.
Another important area of my work is to strengthen the dialogue between regional institutions so they can provide relevant support national initiatives to strengthen climate services.
I am from Niger myself, and my biggest concern is that climate change contributes to increased poverty and vulnerability among people living in the Sahel region. People do not have time or means to recover before a new shock arrives. It is an infernal cycle, a vicious circle that must be stopped."
Tasiana Mzozo
Deployed to World Health Organisation (WHO) East Africa as Climate Preparedness Advisor
"I come from an area in Kenya constantly affected by droughts. Every time there is a drought, it becomes a crisis. The community keep turning to the government for relief food, which is a solution I don't think is sustainable. Over the years I have yearned to provide solutions that can increase my community's resilience.
My work at the border to Sudan and Ethiopia has given me an understanding of the need for climate services that can help communities adjust and prepare for extreme weather events.
As a Climate Preparedness Advisor I collect and analyse information about climate and forward it to health experts in WHO that use it for disaster risk planning. The information comes from national meteorological departments, but also from regional climate organizations, such as IGAD Climate Prediction and Application Centre, and Southern Africa Development Community's Climate Services Centre, which issue climate outlook predictions.
I also analyse health risks in areas that are expected to be affected by climate events. I build capacity among the people and communities that I work with to ensure that they are strong enough to deal with health risks caused by climate change.
Mostly, I am worried about the impact climate change has on people and health systems. The same type of disasters happens over and over, and even though we have the information we need, we are not able to control them."
Yohannes H Subagadis
Deployed to UNESCO South Sudan as Hydrology and Disaster Risk Reduction specialist
"I am convinced that one way to give back to the community is by improving the information about climate change. I also believe it is important to provide timely and adequate information to decision-makers and the public about climate-related hazards such as floods and drought in order to save lives.
I work to understand both hydrological and meteorological hazards through assessments, mapping, and risk communication. I contribute to develop early warning systems and plan for risk management in South Sudan.
My goal is to strengthen the capacity of national experts, government officials and relevant stakeholders, so that they will be able to provide accurate and timely information about the climate to vulnerable people.
Climate change is already affecting people all around the world, but its impact is most severe in areas that are most vulnerable and least prepared, such as South Sudan.
In South Sudan people face harsh realities due to a combination of several factors, among them political instability and the consequences of a changing climate.
It is important that all parties in the country understands the importance of accurate climate information.
Being able to provide vulnerable people with correct information about temperatures, beginnings and endings of the rainy season and so on will at least help them prepare for and adapt to the changing climate."
Astrid Tveteraas
NORCAP Project Manager Climate and Resilience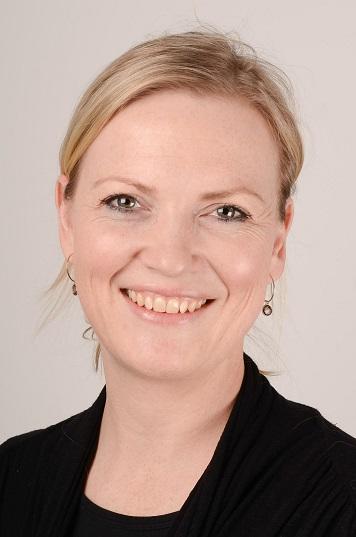 "I have always been interested in the relationship between economic development and environment. In my previous work on food security in the drylands of Africa I witnessed the effects of climate change on farmers and pastoralists, through land degradation, pests and failed crops. Seeing how some of the world's poorest people are living with the largest consequences of climate change – which they have not at all contributed to – is really provoking!
I saw some promising results of climate change adaptation activities, for instance aimed at adapting the agriculture to erratic rains. It inspired me to continue working to increase preparedness for the changes that we already see, and the changes to come.
My main concern of climate change is that we might not be able to reach the international target set in the Paris agreement of ensuring that the increase in global average temperature is well below 2 °C above pre-industrial levels.
Knowing this, I am also concerned that investments in adapting to changing climate, in terms of preparedness, improved early warning systems and adapted social protection systems is insufficient. The international community, as well as many national governments, still have a "wait and see" attitude. Fortunately the Norwegian Government, through Norad, is committed to strengthening climate services and funds our work in this area.
In 2017, our experts will assist more countries in developing their own plans for how to improve their climate services and make sure that the information reaches those who need it. They will also contribute to improved resilience programming with some of our UN partners, which will trickle down to activities on the ground. The information we receive from our experts on the ground will be used in our advocacy towards increased investments in preparedness, climate change adaptation and resilience."