Support NRC
Your donation provides urgently needed care to millions of people around the world forcibly displaced by conflict. And your donation is 100% tax deductible.
NRC in Ukraine
The current situation in Ukraine is increasing human suffering and needs for millions of Ukrainians. NRC is preparing to scale up humanitarian aid.
About NRC USA
The NRC USA office has two primary functions: raising money for NRC's overseas programs that meet the needs of conflict-affected refugees and internally displaced people and providing humanitarian policy advice to the administration, Congress, and peer non-governmental organizations. NRC receives financial support from the USAID's Office of Foreign Disaster Assistance and the US Department of State's Bureau of Population, Refugees, and Migration, as well as private foundations, corporations, and individual donors.
NRC USA assists the field programs in applying for critical support. The policy and advocacy work translates the direct experiences of NRC field staff and programs into practical recommendations as to how the U.S. government and Congress can better meet the needs of the world's refugees.
NRC USA is also a resource to universities, think tanks, and the general public on refugee issues and seeks financial support and partnerships with US-based individuals, foundations, and corporations.
Our Staff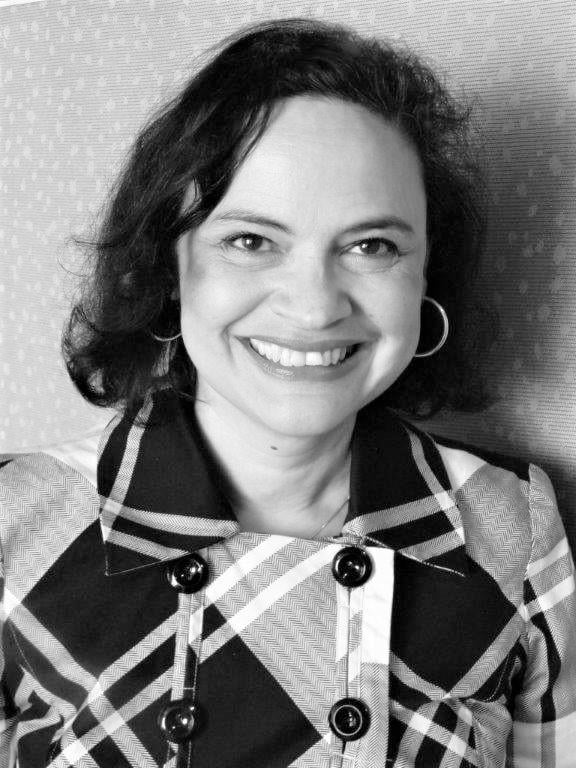 Bernice G Romero
Bernice G Romero is the Executive Director of the Norwegian Refugee Council USA (NRC USA) and is responsible for providing overall leadership to the organization. NRC USA focuses on fundraising and humanitarian policy and advocacy in the US on behalf of Oslo-based NRC.
Before coming to NRC USA, Ms. Romero was the Senior Director of Humanitarian Policy and Advocacy at Save the Children US, where she led Save the Children's US-focused policy and advocacy around humanitarian crises. She served on the Humanitarian Senior Management Team that oversaw humanitarian operations. Ms. Romero was also co-chair and member of the management team of Save the Children International's Humanitarian Advocacy Working Group, which is responsible for Save the Children's international humanitarian advocacy and campaigning efforts.
Prior to her role at Save the Children, Ms. Romero was Oxfam International's Advocacy and Campaigns Director, and oversaw Oxfam's international advocacy campaigns on a range of humanitarian, development, and social justice issues. She also oversaw Oxfam's international advocacy offices in Washington, Geneva, Brussels, and New York, which focused on the International Finance Institutions, United Nations, European Union and World Trade Organization. Prior to that, Ms. Romero was the Deputy Director for Policy and External Affairs at Oxfam America, focused on human rights in Latin America and international humanitarian response.
Ms. Romero earned her masters' degree in Latin American studies from Stanford University, and her undergraduate degree magna cum laude in Hispanic Studies from Harvard College. Before coming to Washington DC she worked as an aide to Nobel laureate, President Oscar Arias of Costa Rica, working with him to establish the Centre for Peace and Reconciliation at the Arias Foundation in Costa Rica. Ms. Romero also worked at the Latin America Program of the Woodrow Wilson Center where she focused on ethnic conflict, democratization, and gender.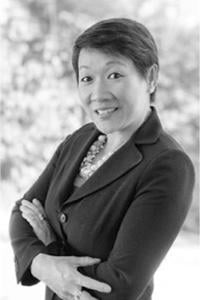 Nina Vandraas Eberhart
Nina Vandraas Eberhart is the Head of Administration, Finance and Compliance for NRC USA. She joined NRC in June 2016. Ms. Vandraas Eberhart oversees the overall operation, compliance and functionality of the NRC USA office. She has extensive experience in international relations, political, diplomatic and consular affairs from her previous work at Norway's embassy in Washington DC, as well as from the private sector, working for a Washington-based political consulting firm. Ms. Vandraas Eberhart has also worked in the hospitality industry, and with the Norwegian Labor and Welfare Services Department. Nina Vandraas Eberhart's area of expertise includes strategic planning, administrative organization, network building, event and project management, finance related matters and human resource.
Nina Vandraas Eberhart was born in Seoul, South Korea, and grew up in Oslo, Norway. She holds a bachelor's degree from Northern Arizona University. She speaks fluently Norwegian, and is currently the Vice President of the Norwegian Ladies Club DC 2020.
Basma Alloush
Basma Alloush is the Policy and Advocacy Adviser at NRC USA. She is responsible for implementing strategic advocacy and for providing advice and capacity building support to country operations on effective policy and advocacy strategies and activities as they relate to the United States. She provides policy analysis to strengthen NRC's understanding of and ability to influence relevant US humanitarian policies and practices. As the policy adviser, Ms. Alloush regularly engages with various interlocutors within the US government including the Department of State, Department of Defense, and Congress to advocate for humanitarian policies that could alleviate the impact of conflict on vulnerable populations. Throughout her time at NRC, Ms. Alloush has conducted field missions to Iraq, Nigeria, Yemen, Lebanon, and Jordan. Ms. Alloush has represented NRC at various public events and has published extensively about her experience and work. Prior to taking this role, she was the Advocacy and Communications Officer at NRC USA.

Ms. Alloush obtained her master's degree at The Fletcher School of Law and Diplomacy where she focused on Transitional Justice, Human Security, and Conflict Resolution. Basma Alloush completed her thesis project on the role of diaspora in transitional justice processes with a particular focus on the Syrian and Liberian cases. She also holds a bachelor's degree in Finance from Northeastern University. During her time at Northeastern University, she studied abroad in Lyon, France and worked for IBM in Manila, Philippines. Basma Alloush is a Syrian citizen, she grew up in six different Middle Eastern countries including Yemen and Sudan.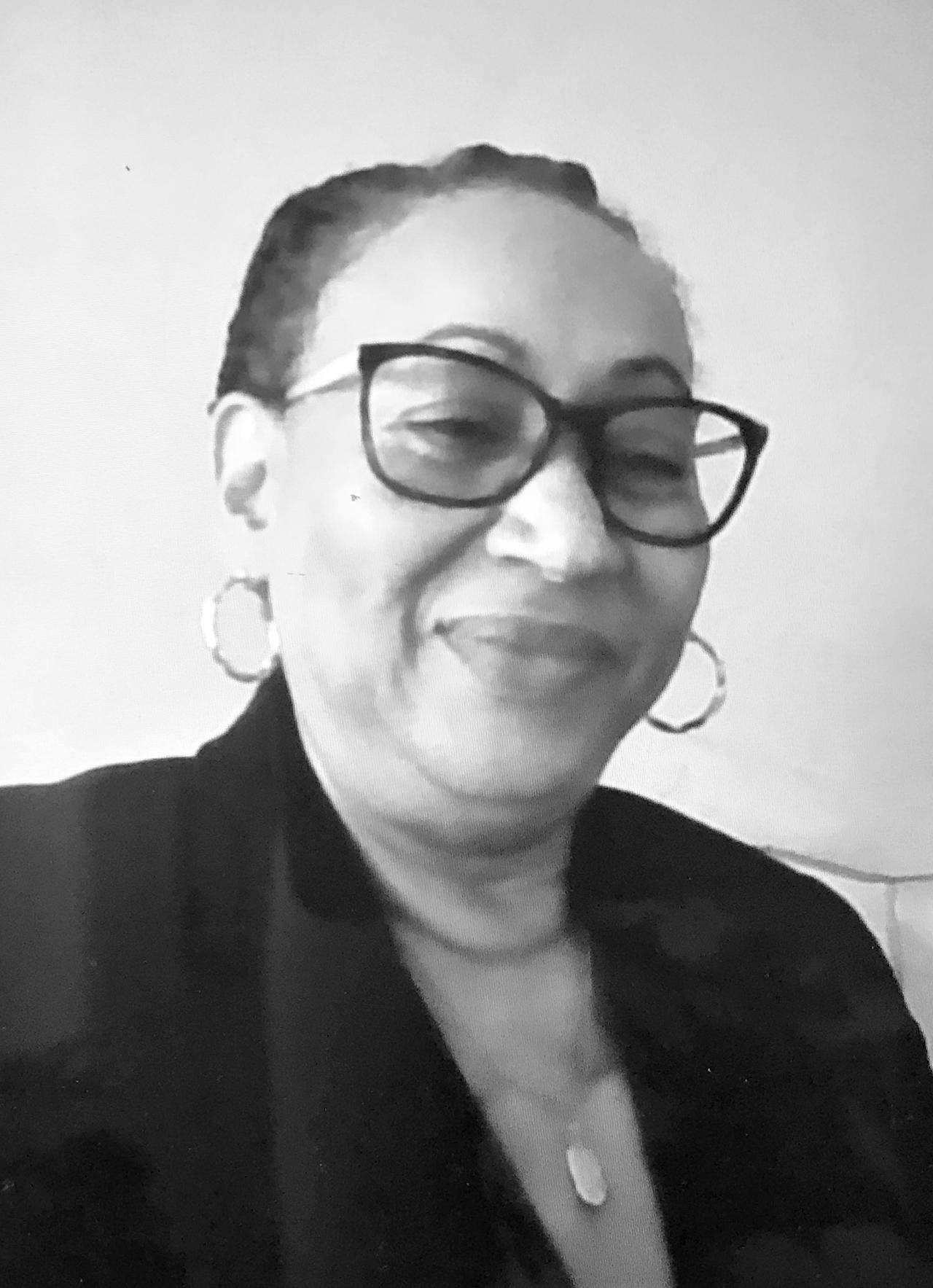 Bea Michaud
Bernadette "Bea" Michaud is the Grant Finance Adviser for NRC USA. She is the point of contact for all financial matters on U.S. government grants and is responsible for the adherence to donor rules and regulations. Ms. Michaud maintains strong relationships with vital government partners and ensures that all submissions and communications meet the highest quality standards. Her responsibilities include providing training and support to NRC's field operations teams working on US-government funded projects worldwide, coordinating the submissions of quarterly and final financial reports through closeouts, helping with budgets and narratives for proposals, and developing and updating procedures and guidelines relating to financial and administrative aspects of United States grant awards.
Prior to joining NRC USA in May 2021, Ms. Michaud served in many capacities during her seven years at HIAS, implementing processes for international offices, monitoring field offices and making recommendations, finalizing proposal budgets and budget narratives, generating spending plans for overseas offices, training internal, international, and affiliate staff on compliance and managing donor budgets, implementing additional spreadsheet with rolling forecast for projects, assisting CFO to update grant financial activities and fund request schedules, reporting and assisting with A-133 audits - to mention a few. Prior to HIAS, Ms. Michaud also worked with Public Broadcasting Service (PBS) for seven years. Ms. Michaud holds a bachelor's degree in accounting and a Master of Business Administration degree from Strayer University.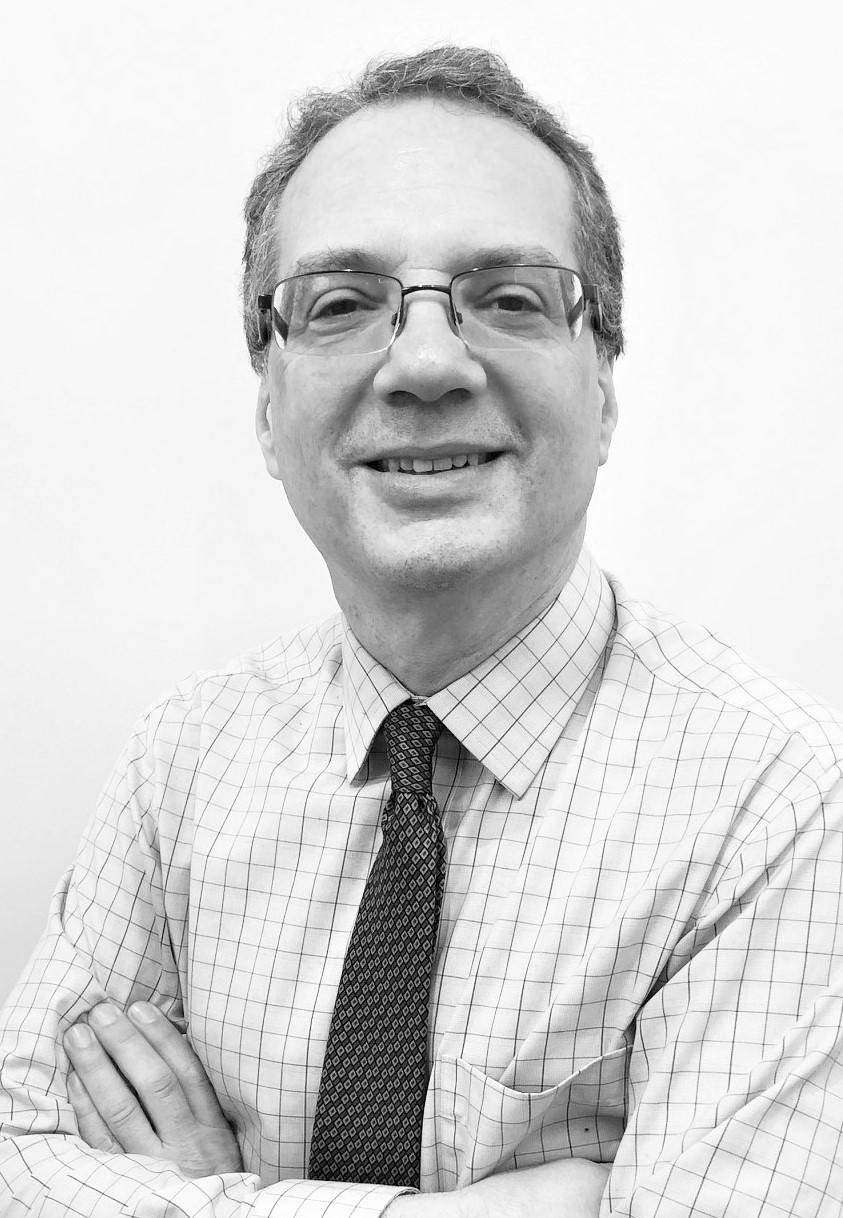 Aaron Gershowitz
Aaron Gershowitz is the Institutional Partnership Adviser for NRC USA. He serves as the focal point for US-based governmental and foundation donors, maintaining strong relationships with these vital partners and ensuring that all submissions and communications meet the highest quality standards. He also provides training and support to NRC's field operations teams working on US-funded projects worldwide.
Prior to joining NRC USA in November 2019, Mr. Gershowitz served as Associate Vice President for International Program Operations at HIAS, where he was responsible for building the organization's capacity to implement projects serving refugees in Latin America and Africa. Prior to that Mr. Gershowitz led HIAS' refugee resettlement and integration programs across the United States. Mr. Gershowitz has a bachelor's degree in International Relations and Russian Language from the University of Pennsylvania, and a master's in International Affairs from Columbia University's School of International and Public Affairs.
Aliza Vaccher
Aliza Vaccher joined NRC USA in November 2021 as the Institutional Partnership Officer. She supports the Institutional Partnership team in building and maintaining strong relationships with US-based government donors and ensuring that all submissions are of a high quality.
Prior to NRC, Ms. Vaccher was a Senior Program Associate with InterAction, where she supported the Humanitarian Policy and Practice (HPP) team's country response Working Groups, and worked closely with the HPP team's grants management, including proposal development, reporting, and donor relations. During her time with InterAction, she also managed the HPP team's internship program, including spearheading a successful initiative to develop a paid internship model for the organization.
Ms. Vaccher is from Eugene, Oregon. She holds a master's degree in International Human Rights with a certificate in Humanitarian Assistance from the University of Denver's Josef Korbel School of International Studies; she also holds a bachelor's degree in Psychology with a minor in International Studies from the University of Washington, where she competed for the university's NCAA Division-1 gymnastics team. In her free time, she can be found rock climbing, hiking, and watching or talking about gymnastics to anyone who will listen.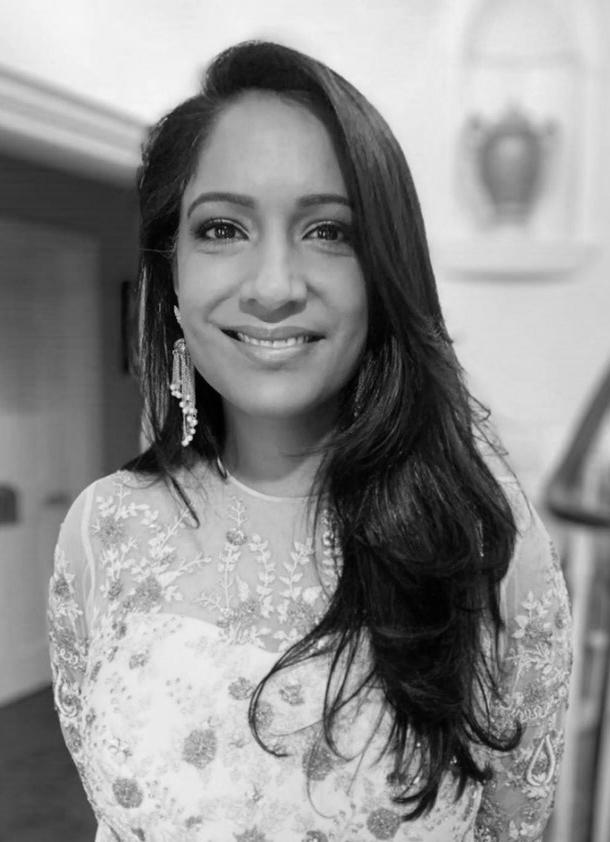 Neetu Mahil
Neetu Mahil is the Collaborative Cash Delivery (CCD) Global Platform Coordination Lead, seconded from NRC's CashCap Roster and hosted by NRC USA. As a senior member of CCD, she provides operational leadership, technical advice and support to collaboration managers, and contributes to the development of the value proposition and future state of CCD. To achieve CCD's strategic initiatives, she works closely with the CCD co-leads, the fundraising and partnership development lead, and the data interoperability, social protection, and localization workstream leads.
Having worked across a range of humanitarian and development actors, as well as an independent consultant, Ms. Mahil has more than a decade of experience delivering cash and voucher assistance (CVA) and livelihoods programs in high-risk emergency contexts; conducting operational research to improve CVA design and delivery; and leading diverse teams and coordinating across stakeholders to accomplish strategic goals.
Ms. Mahil started her career at the World Bank, where she worked on Sustainable Development and Infrastructure in South Asia. She has worked for several Washington D.C.-based think tanks, including Henry L. Stimson Center and Business Executives for National Security. Ms. Mahil has likewise worked as the International Rescue Committee's (IRC) Cash Specialist with the Economic Recovery and Development (ERD) Technical Unit, where she helped develop IRC's five-year Cash Strategy in line with global best practice and evidence to increase the systematic consideration of CVA across Economic Wellbeing, Protection, Health, and Education outcomes.
As IRC Syria's Cash and Basic Needs Coordinator, Ms. Mahil managed a team of 60 Syria- and Jordan-based staff and used data and monitoring mechanisms to establish minimum standards for cash delivery in northwest and southern Syria. As a well-recognized technical expert on CVA in Syria, she led cash coordination mechanisms in collaboration with OCHA, WFP, UN Cluster technical leads, and International and National NGOs.
A published author, Ms. Mahil has conducted operational research in Afghanistan, Iraq, and Greece; been deployed as part of emergency response teams to Yemen and South Sudan; and conducted trainings on cash program preparedness in Ethiopia and Kenya. Most recently, she conducted research with the United Nations International Organization for Migration on the use of CVA to achieve sustainable outcomes in protracted conflict contexts in the Middle East and North Africa region. Ms. Mahil holds a master's degree in Strategic Studies and Economics from Johns Hopkins University School for Advanced International Studies (SAIS) and a bachelor's degree from the University of Southern California in Political Science and International Relations.
Melody Knight
Melody Knight is the Global Humanitarian Access Advisor for NRC USA and is responsible for managing global projects aimed at improving humanitarian access through policy development, research, advocacy, and capacity building for frontline humanitarian aid workers.
Ms. Knight's humanitarian experience began when she moved to a refugee camp in South Sudan in 2013. Thereafter she joined NRC, first as the Conflict and Policy Advisor based in South Sudan (2015-2016), and then as the Access Advisor in Afghanistan (2017-2019). In her five years with NRC she has conducted field missions to its offices in Bangladesh, Iraq, Jordan, Kenya, Myanmar, and Somalia, as well as served as an access consultant in the Field Operations Department of NRC's Oslo Head Office.
Ms. Knight has more than ten years' experience in the international non-profit sector, previously holding positions with the Woodrow Wilson Institute for Scholars, the World Bank, and the United Nations Office for the Coordination of Humanitarian Affairs. She holds a bachelor's degree from University of Wisconsin-Madison and a master's degree from the George Washington University Elliott School of International Affairs is Washington, DC.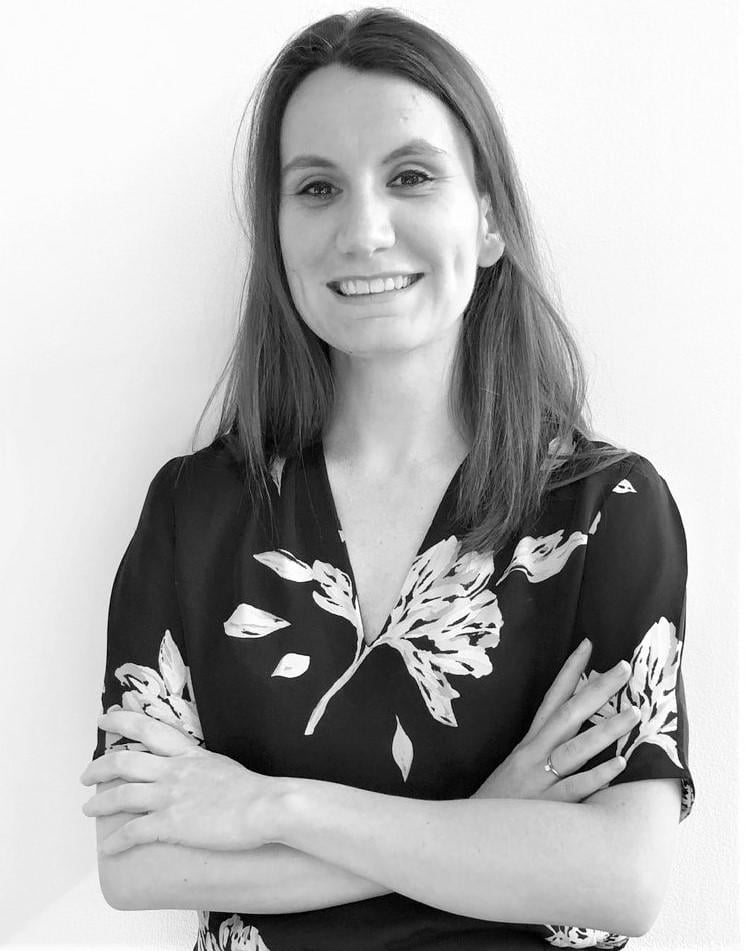 Josie Papazis
Josie Papazis is NRC's Learning Advisor. As part of NRC's Global Hard to Reach Ambition team, Ms. Papazis provides strategic and technical guidance for capacity building initiatives that improve humanitarian access. In addition, she provides ongoing support to colleagues designing and facilitating learning initiatives across NRC.
Ms. Papazis is a veteran educator and program leader with extensive experience designing curriculum and leading trainings in a variety of contexts, including higher education institutions and protracted displacement settings. As an instructional leader, she helped lead the implementation of a digital learning initiative at a comprehensive high school and designed trainings for teachers in Harvard University's Teacher Education Program. Ms. Papazis has since led education and training programs in the Dadaab refugee camps and with grassroots youth development organizations in Denver, Colorado. She holds a Master of Education from the Harvard Graduate School of Education and a Bachelor of Arts from the University of Colorado at Boulder.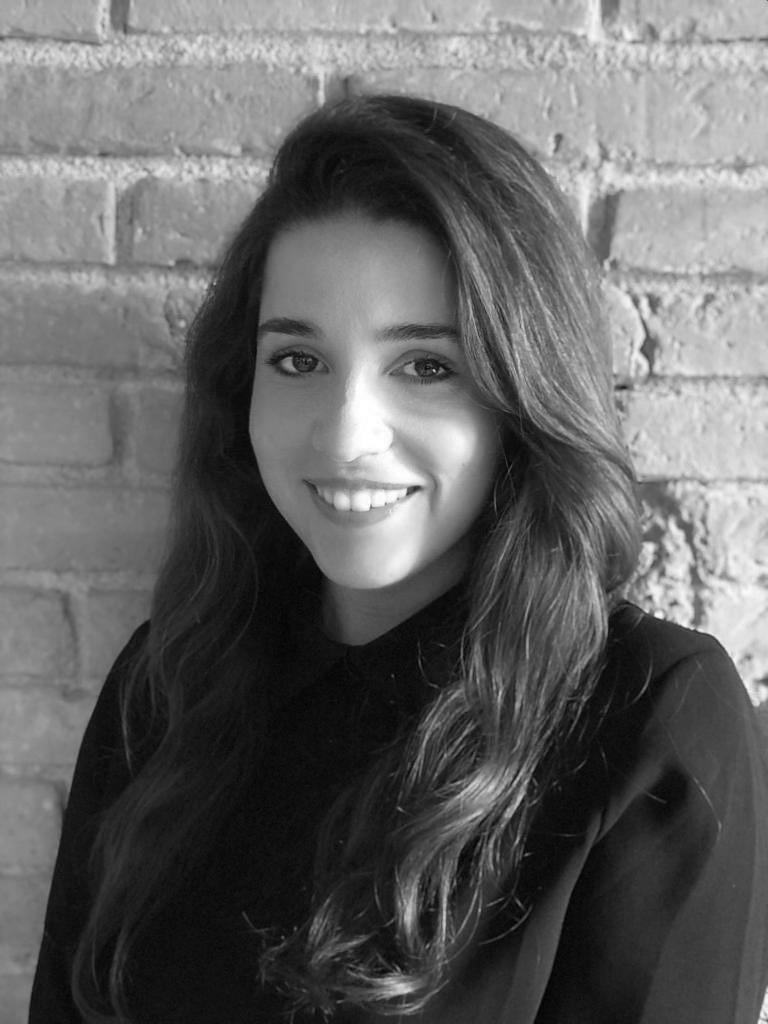 Assia Belguedj
Assia Belguedj is the Humanitarian Access Project Coordinator. As part of the Global Hard to Reach Ambition team, Ms. Belguedj provides support in the project management of a USAID-funded grant that supports global projects aimed at capacity building and improving humanitarian access in complex operation environments.

After working for over six years in the private sector as an architect in Washington, D.C. and Algeria, Ms. Belguedj transitioned to the humanitarian sector by pursuing a master's degree in the development and rebuilding of communities affected by conflict, natural disasters, and rapid urbanization. She was particularly moved by her field experience in Greece, Spain, and Algeria working with refugees, asylum seekers, and migrants. Following this program, she worked with Catholic Relief Services providing technical support for the Shelter and Settlement team in designing transitional shelters for post-emergency recovery efforts in Mozambique. She later worked with Shelter Centre, an NGO based out of Geneva, on projects that focused on the development, evaluation, and assessment of shelter and settlement projects for INGOs in contexts affected by both natural disasters and conflict.

Ms. Belguedj holds a Bachelor of Science and Master of Architecture, with a minor in environmental science and urban studies from Northeastern University. She also holds a Masters of International Cooperation and Sustainable Emergency Architecture from Universitat Internacional de Catalunya.
Our Board

Ger Duany
Born in Akobo, South Sudan 42 years ago, Ger Duany is a self-described "village boy". He remembers his early childhood as a herd boy tending his family's cattle in the ways of his forefathers. Recollections of roaming vast grassy plains in search of pasture, and of playing in the waters of the White Nile are etched in his memory.

Mr. Duany had his first experience of war at the tender age of seven. It marked the end of his idyllic childhood. His family and community uprooted. At age 13 war separated him from his mother, and like others he resorted to becoming a child soldier as a means of survival during South Sudan's struggle for independence. Ger became a refugee in Ethiopia and then Kenya and was resettled to the United States from Ifo camp at the youthful age of 15.
In this peculiar environment Mr. Duany struggled. He had to learn to adapt while dealing with post-traumatic stress disorder from life in the war zone. He persevered, went to high school, and developed a love for basketball. "Sports grounded me," he says. "I often felt frustrated and angry. But I realized that I could not survive that way. So, I learned to quiet my fears. I learned to listen carefully and always to pay attention to very small things."
Mr. Duany went on to earn a Bachelor of Science in Human Services. He worked hard and built a successful career as an actor, model, and now an author of his memoir "Walk Toward the Rising Sun." He has played a leading role in the American drama film, The Good Lie, which tells the story of three refugees who resettled from Kakuma camp to the United States and their struggles to integrate.
On 20 June 2015, World Refugee Day, UNHCR appointed Mr. Duany as the Goodwill Ambassador for the East and Horn of Africa region. Like many more refugees and former refugees throughout the world, he is driven by the urge to give back to the cause of forced displacement. In his role as UNHCR Goodwill Ambassador, he uses his story and influence to help spread awareness about the plight of refugees and other populations that the UN Refugee Agency serves.

Berit Enge
Berit Enge is a former Norwegian diplomat who has held posts at Norway's embassies in Tokyo and Washington D.C. (twice), and at Norway's UN Mission in New York. From 2011 to 2015, Ms. Enge was Minister Counsellor of Political Affairs at the Norwegian Embassy in Washington D.C. Prior to joining the Foreign Service, Berit Enge worked as a newspaper journalist in regional and national newspapers in Norway. She has served as speechwriter and adviser to two Norwegian Ministers of Development and one Japanese Diet Member.
Berit Enge currently consults and writes on American politics for a Scandinavian audience.
Ms. Enge holds an undergraduate degree in Political Science and Economics from the University of Oslo, Norway, and graduate degrees in International Relations from Johns Hopkins University/SAIS in Washington D.C. and University of Sussex, UK. Born in Sørfold, Northern Norway, Ms. Enge now lives with her husband and three children in Chevy Chase, Maryland.
Mia Haugen
Mia Haugen is a Norwegian-born seasoned TV, video and multi-media professional with experience leading major news organizations, and producing original content. After getting her first job at NBC News in NYC, Mia Haugen moved on to the CBS affiliate in Tampa as a TV reporter. She then started a career in production and leadership at CNN, including executive positions as Senior Executive Producer, Director of Special Projects, and Managing Editor. After four years of senior leadership at Forbes Media and The Street, Ms. Haugen moved to The Bay Area to launch "The Gavin Newsom Show" on Current TV. Today, she runs her own production company, VorVideo, in addition to advising social enterprises and non-profits on media production and strategy.
Brian Komar
Brian Komar is a social impact expert whose career includes leadership roles in the public, private and nonprofit sectors. Brian currently serves as Vice President, Global Impact Engagement at Salesforce.org. The team helps advance the stakeholder impact movement by enabling Salesforce.org to measure, manage, and improve their impact and align how best to help their NGO, EDU, and COM customers to do the same.

Brian previously was VP, Marketing and Outreach where he built Salesforce.org's global marketing and outreach team. Prior to joining Salesforce.org in 2012, Brian drove the go-to-market innovation strategy for Salesforce's Public Sector team as Director of Industry Solutions. Before joining Salesforce, Brian led social change digital transformation portfolios for nearly twenty years serving in leadership positions at the Center for American Progress and the Leadership Conference on Civil Rights where he was founder of civilrights.org.

Brian has written numerous articles on social change and digital transformation, which have appeared in Triple Pundit, Knowledge@Wharton, The Nation, Sales 2.0, and The Huffington Post. Brian's innovations work was featured in CRM @ The Speed of Light. Brian holds an MPP in public policy from Georgetown University, a BA from the University of Illinois where he graduated cum laude.
Carla Koppell
Carla Koppell has almost thirty years' experience working internationally in a wide range of sectors for public, private, and non-governmental organizations. Currently, she is a Distinguished Fellow at the Georgetown University Institute for Women, Peace, and Security and teaches in the School of Foreign Service. She leads a nationwide effort to advance the focus on diversity and inclusion in international affairs and public policy education.

Previously, Ms. Koppell was Vice President of the Center for Applied Conflict Transformation for the United States Institute of Peace (USIP). There she oversaw a suite of global programs including those considering violent extremism, non-violent movements, inclusive societies, peace and humanitarian negotiations, youth inclusion in peace building, and Colombia and Ukraine programming, in addition to Institute publications, grant-making, fellowships, and training. Before joining USIP, Ms. Koppell served as Chief Strategy Officer for the United States Agency for International Development (USAID) where she stewarded long-term planning and performance tracking for the U.S. foreign aid agency. She also served as USAID's first senior coordinator for Gender Equality and Women's Empowerment.

Prior to joining USAID, Carla Koppell directed The Institute for Inclusive Security and the Washington, D.C. office of Hunt Alternatives Fund. She also was a senior advisor and interim director of the Conflict Prevention Project at the Woodrow Wilson International Center for Scholars. Earlier in her career, Ms. Koppell served as deputy assistant secretary of international affairs for the U.S. Department of Housing and Urban Development. She also worked for the Food and Agriculture Organization of the United Nations. Ms. Koppell received her M.A. in Public Policy from Harvard University's Kennedy School of Government in Cambridge, Massachusetts, and her B.S. from Cornell University.
Jennifer Leaning
Jennifer Leaning, MD, SMH, is Director of the Harvard FXB Center and FXB Professor of the Practice of Health and Human Rights at Harvard School of Public Health. She earned her AB magna cum laude from Radcliffe College, her Master of Science from Harvard School Public Health, and her MD with honors from the University of Chicago Pritzker School of Medicine. Dr. Leaning trained in internal medicine at Massachusetts General Hospital and is board certified in emergency and internal medicine.
Dr. Leaning's research interests focus on issues of public health and international law in response to war and disaster, early warning for mass atrocities, and problems of human security in the context of forced migration and conflict. She has field experience in assessment of issues of public health, human rights, and international humanitarian law in a range of crisis situations. Dr. Leaning has published widely on these topics and has also co-edited two books, including Humanitarian Crises: The Medical and Public Health Response, published by Harvard University Press in 1999.
Dr. Leaning has served on the boards of Physicians for Human Rights, Physicians for Social Responsibility, and Oxfam America, and currently is a member of the Global Health Advisory Committee for the Open Society Foundations, the Steering Committee of the Global Action Against Mass Atrocity Crimes, the Board of Directors of the Humane Society US and the Board of Directors of the American Red Cross of the Massachusetts Region.
Amit Pradhan
Amit Pradhan is a creator, investor, and speaker, who spends his time creating, evangelizing & investing in the future of responsible AI & Decentralization with a focus on technology, start-ups and systems that have a positive impact on the humans they serve.
Mr. Pradhan travels around the world speaking at events, to evangelize the need and the path to a future society that is driven by responsible AI, around Privacy, decentralization of power/control, recognition of bias and the economic agency in a world that is losing jobs to automation at a rate and scale that is faster than ever before.
He is the President of Silicon Valley Blockchain Society, a network of some of the largest Investors, Thinkers, Practitioners and Creators – with a core mission to 'Fund the Revolution' and bring with it a thoughtful and responsible approach to the impact, value and culture in the Decentralized Ecosystem.
As the Executive Chairman at Zero Labs, Amit Pradhan and his team are creating a full private 'brain' that lives on user devices to listen, learn, reason, adapt and do tasks for its users without sending private data to the cloud and to give users control and economic agency over this rich data.
As a GP at JetVentures, Amit Pradhan invests in start-ups that use the power of exponential technology, to become a positive part of the daily life of humans around the world. In all of Mr. Pradhan's spare time, he's often found playing, talking or writing about his love for football or on his bicycle riding the beautiful trails around San Francisco.
Ole Solvang
Ole Solvang is Director of Partnerships and Policy at the Norwegian Refugee Council. Prior to joining NRC, Mr. Solvang spent nearly 10 years documenting violations of international law in armed conflict situations for Human Rights Watch, where he also developed and implemented advocacy plans. Before that, he served as the Executive Director of Russian Justice Initiative, a non-governmental organization providing legal aid to victims of human rights violations in the North Caucasus. He is a member of the board of Russian Justice Initiative.
Ole Solvang has a Master's degree in International Affairs from the School of International and Public Affairs at Columbia University in New York. He also holds a Bachelor's degree in Political Science from Columbia College.
Ambassador Mark C. Storella (ret.)
Mark Storella is Professor of the Practice of Diplomacy at the Frederick S. Pardee School of Global Studies where he teaches humanitarian affairs, health diplomacy, multilateral diplomacy and diplomatic negotiation and theory.

As a career diplomat for over thirty years, Mark Storella was US Ambassador to Zambia, Deputy Assistant Secretary of State for Population, Refugees, and Migration, and Dean of the State Department's Leadership and Management School. In the State Department refugee bureau, he oversaw the US, refugee admissions program and US humanitarian assistance in Asia and the Middle East. He also was Deputy Permanent Representatives to the UN in Geneva where he was the first US representative to the UN Human Rights Council, Counselor for Humanitarian Affairs in Geneva and Senior Coordinator for Iraqi Refugees and IDPs in Baghdad.

Ambassador Storella began his work with refugees as a student volunteer helping resettle Southeast Asian refugees in the Boston area.

Ambassador Storella received his AB from Harvard College and his MALD from the Fletcher School of Law and Diplomacy at Tufts University. He has written on such diverse subjects as humanitarianism in conflict situations, global health and multilateral diplomacy.
Our Work
Bernice Romero and Basma Alloush lead NRC's advocacy program, ensuring that U.S. policies make aid available to and protect vulnerable populations. Romero and Alloush's policy work and field expertise have established NRC as a trusted resource within the humanitarian community. They serve regularly as panelists at leading institutions and as press focal points, issuing statements about NRC's US policy work and its impact on global operations that assist refugees and internally displaced people. Together, Romero and Alloush amplify the voices of those we serve to safeguard their futures after conflict.
Melody Knight leads NRC's global operations to improve humanitarian access to vulnerable populations in hard-to-reach environments. Ms. Knight manages a series of trainings, workshops and e-resources that prepare UN and NGO frontline aid workers to negotiate access and provide life-saving assistance in some of the world's most operationally challenging humanitarian areas. Ms. Knight also develops policy and guidance to support NRC's activities in remote areas, and advocates for neutral, impartial, and independent humanitarian responses.
---
Photo Gallery


Advocacy
Photo and virtual reality exhibition on Capitol Hill to raise awareness for Yemen's protracted humanitarian crisis. The event was hosted by Basma Alloush and attended by Congressman McGovern and Congressman Lieu.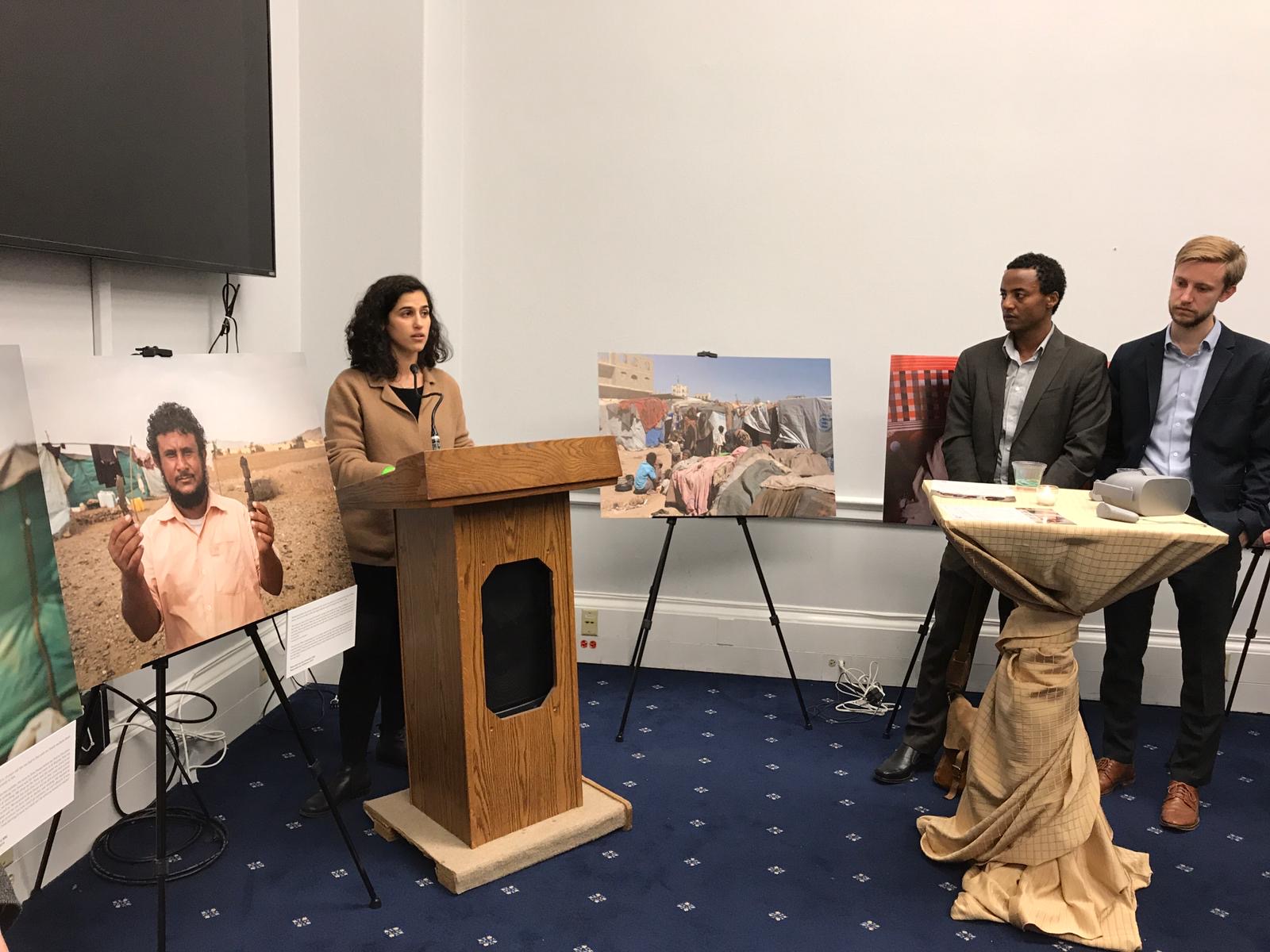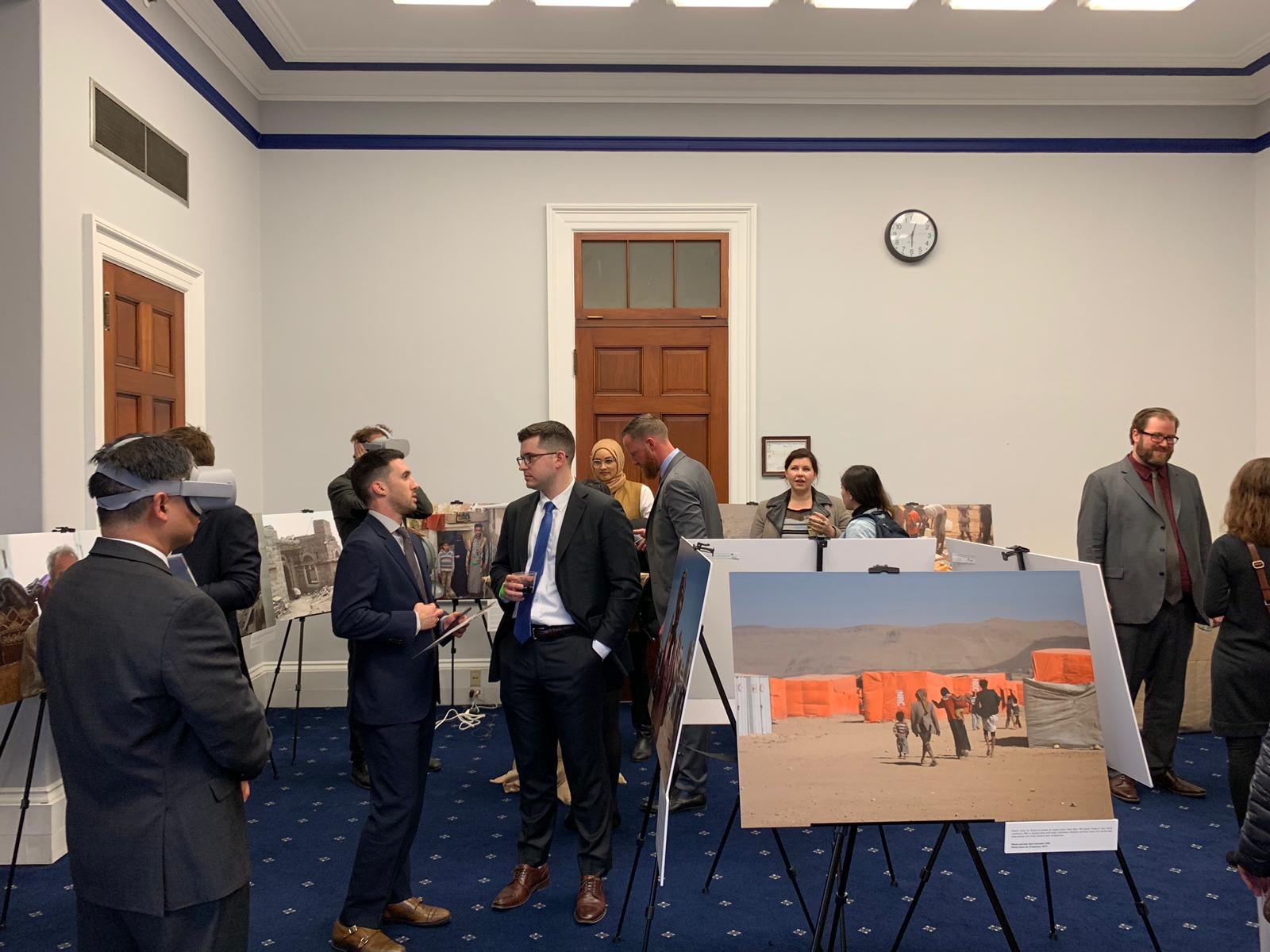 ---
Humanitarian Access
During war people are sometimes forced to flee to remote areas that present physical, operational, or political challenges for humanitarian aid workers to respond. These photos show NRC staff responding in hard-to-reach areas in Herat and Badghis, Afghanistan. Ms. Knight's work supports the work of NRC and other humanitarian actors to access such challenging environments with life-saving humanitarian assistance through training, advocacy and in-field frontline support.
Photos: Melody Knight and Enayatullah Azad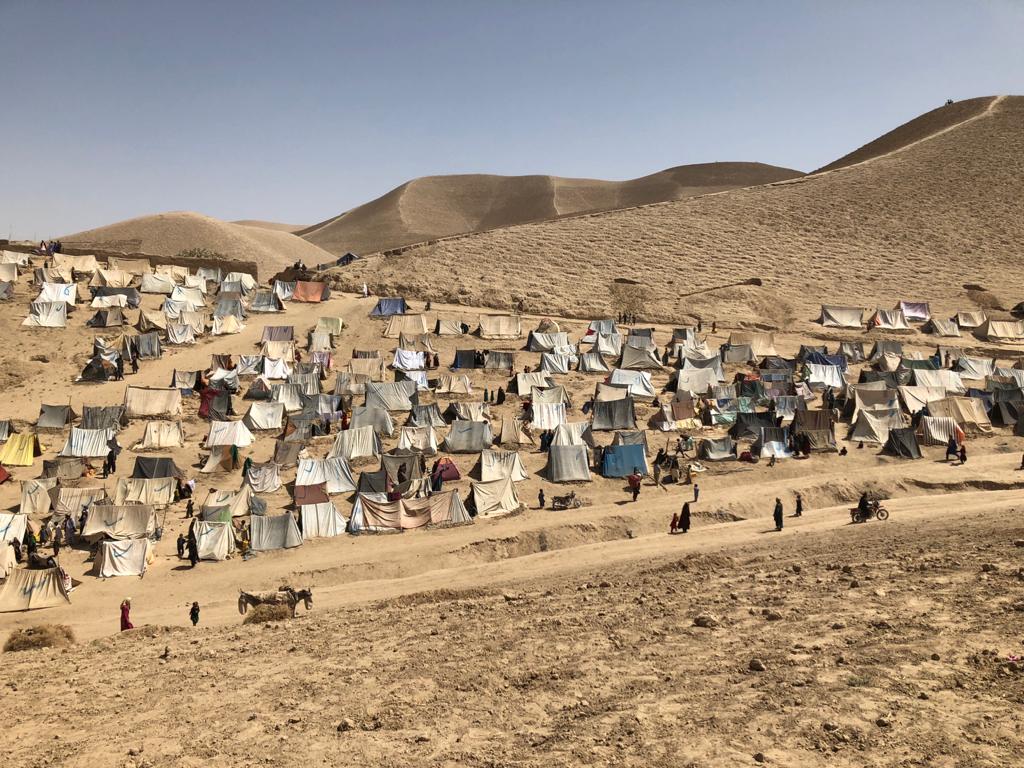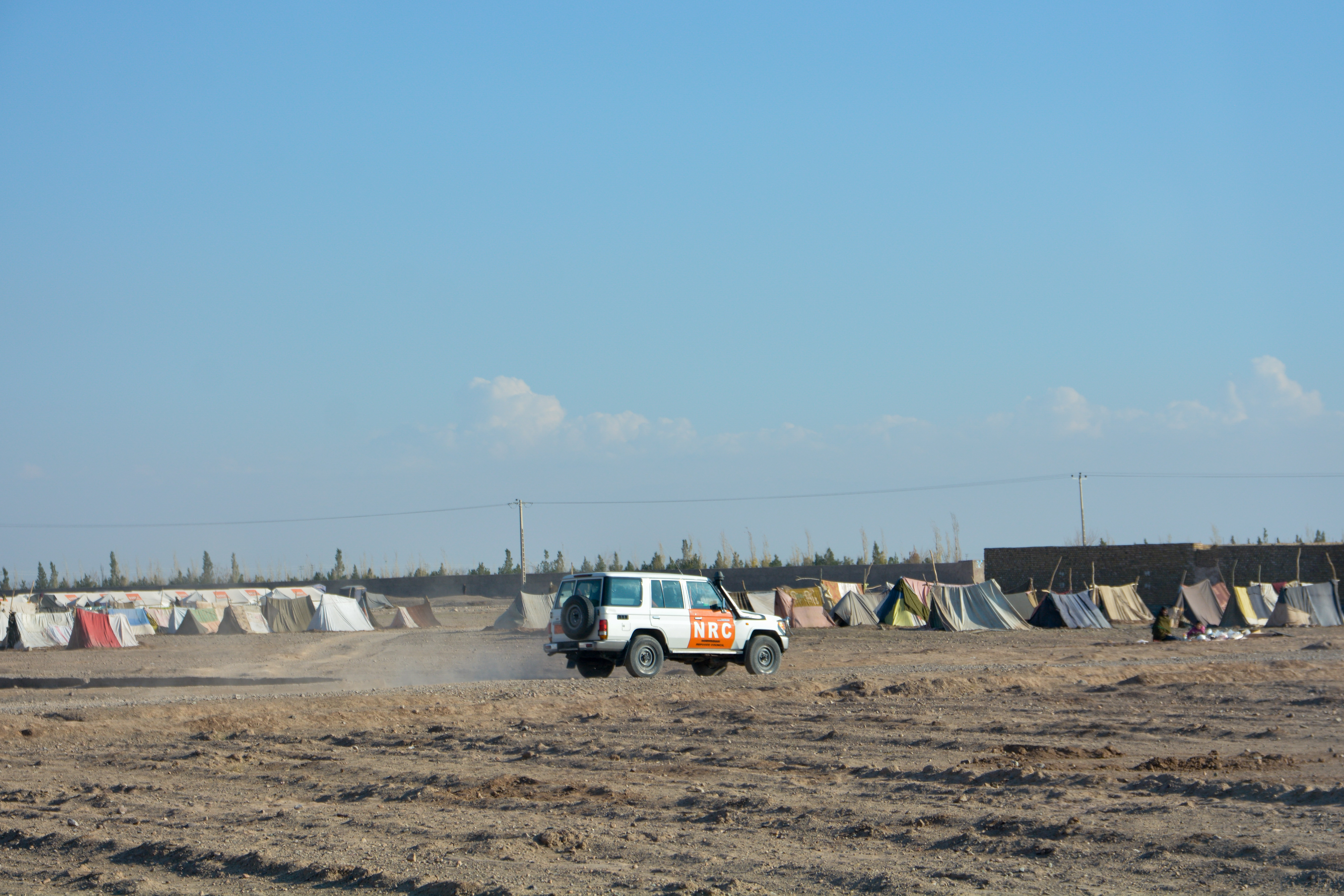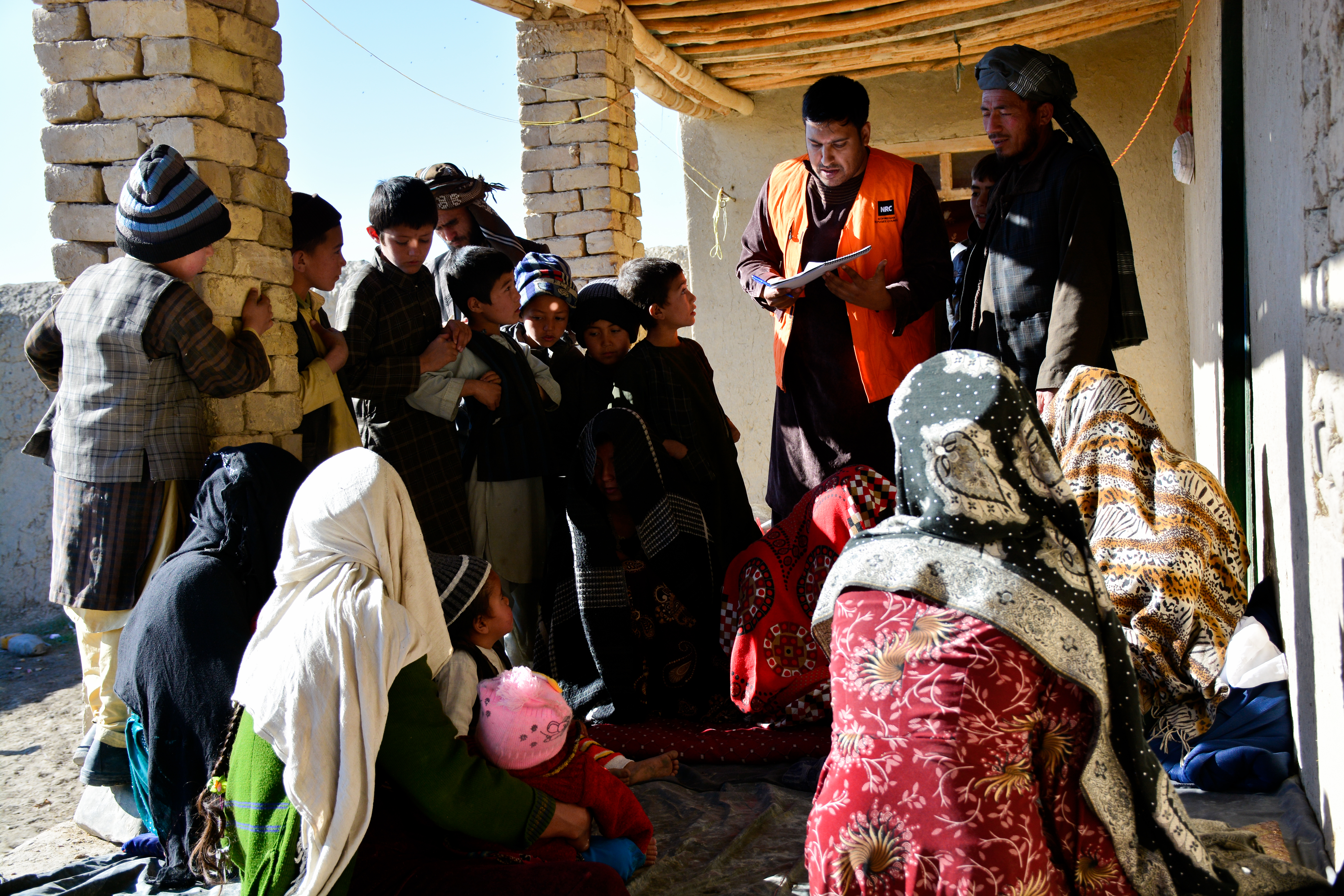 Friends of NRC
Your voice can change lives.
By becoming a Friend of NRC, you have the tools to initiate change in your community.
Find out how you can take the lead in advocating for refugees around the world.
Together we can raise enough awareness to protect people forced to flee violence.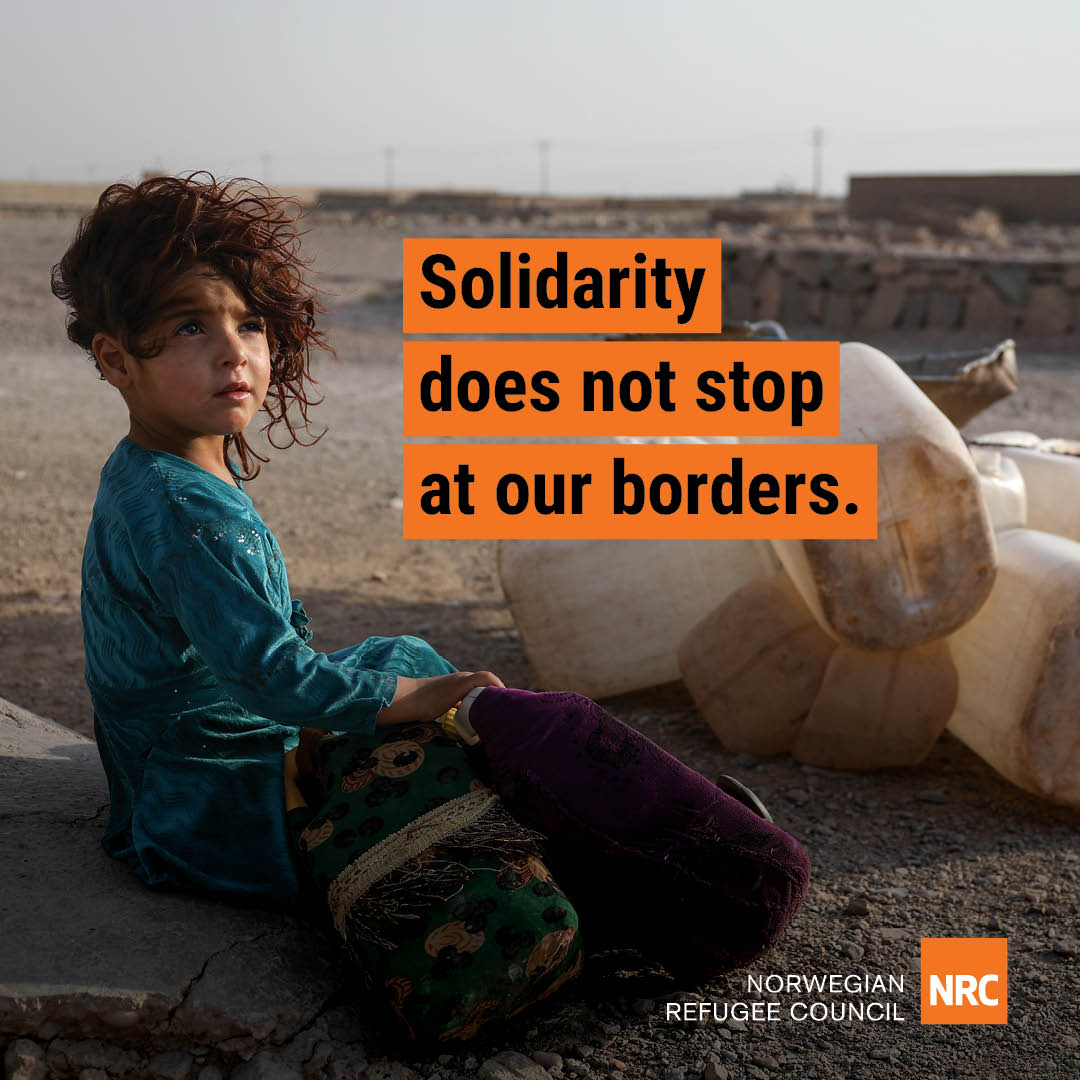 Contact NRC USA
For media requests or to reach our staff, please send an email to: nrcusa@nrc.no.
NRC USA is located in the heart of Washington, D.C.
Norwegian Refugee Council USA
818 Connecticut Avenue NW
Suite 650
Washington, DC 20006
Internships
We regret to announce that due to the Covid-19 pandemic, we have temporarily suspended our internship program. Please check this webpage for further updates.

Follow the conversation
NRC_Norway · 1d
Did you know #Iran is one of the country's most prone to natural disasters? Learn more about our efforts to ensure… https://t.co/fywiEJQpmy