VOICES OF SYRIA
Ten years of pain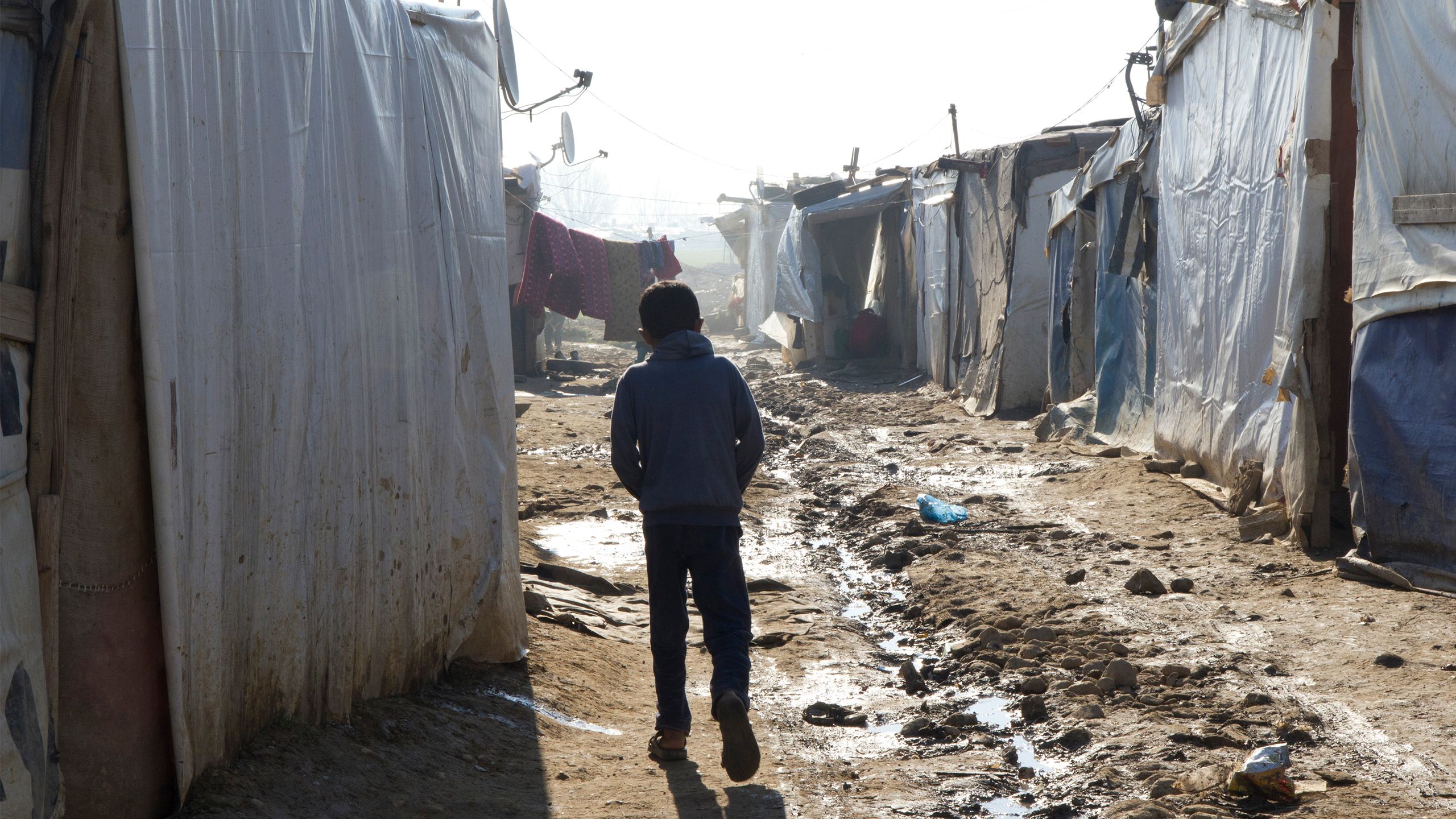 Photo: Ingrid Prestetun/NRC
Photo: Ingrid Prestetun/NRC
March 2021 marks ten years since the start of the war in Syria – the biggest displacement crisis in modern times. Over 6.5 million people have been forced to flee their homes within Syria in the past decade. An additional 5.6 million are living as refugees in the neighbouring countries of Jordan, Iraq, Lebanon and Turkey.
As the conflict continues, the protected space for displaced Syrians is shrinking across the region. With no political solution in sight, Syrian refugees are finding themselves more and more vulnerable as the years go by.
The deteriorating economic situation and the Covid-19 pandemic are having a tremendous impact on the lives of millions of Syrians. The displaced people we have spoken to are becoming increasingly worried that they can't provide for their families, and many are struggling to keep a roof over their heads.
From the Kurdistan region of Iraq to the rocky valleys in northern Lebanon, these children, parents and grandparents told us their stories.
NRC provides assistance to Syrians in Jordan, Lebanon, Iraq, as well as inside Syria. Support our work today.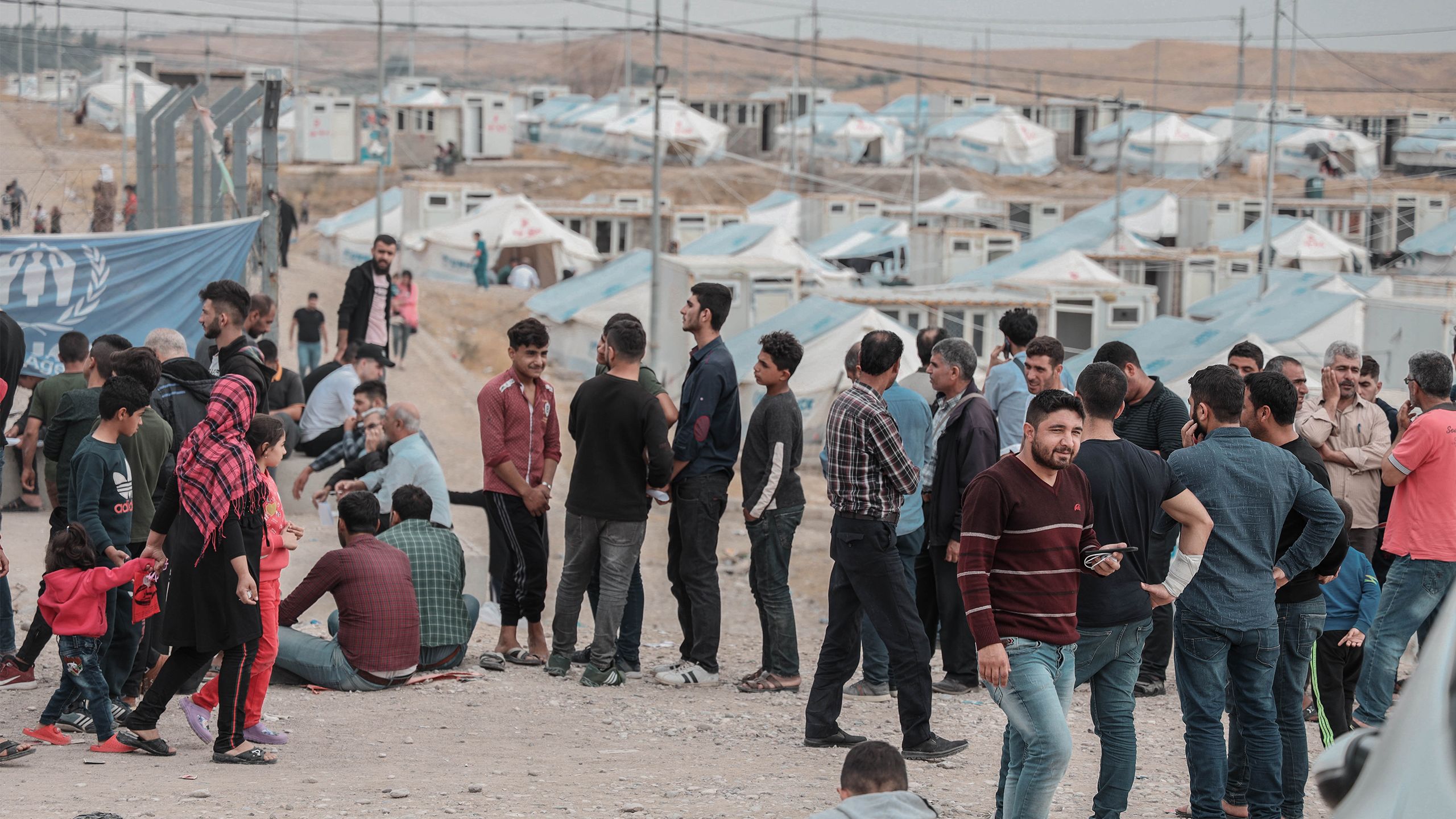 Nawaf: "War means people get killed"
Nawaf, 10, had to flee the war in Syria in 2012 with his family when he was just four months old.
He has been a refugee his whole life and although he has never experienced war himself, he knows what it does to people.
"War means people get killed, they get scared and they are forced to leave their homes," says Nawaf. "I would like to live in Syria because my parents always talk to me about our home country, and how it was beautiful before the war."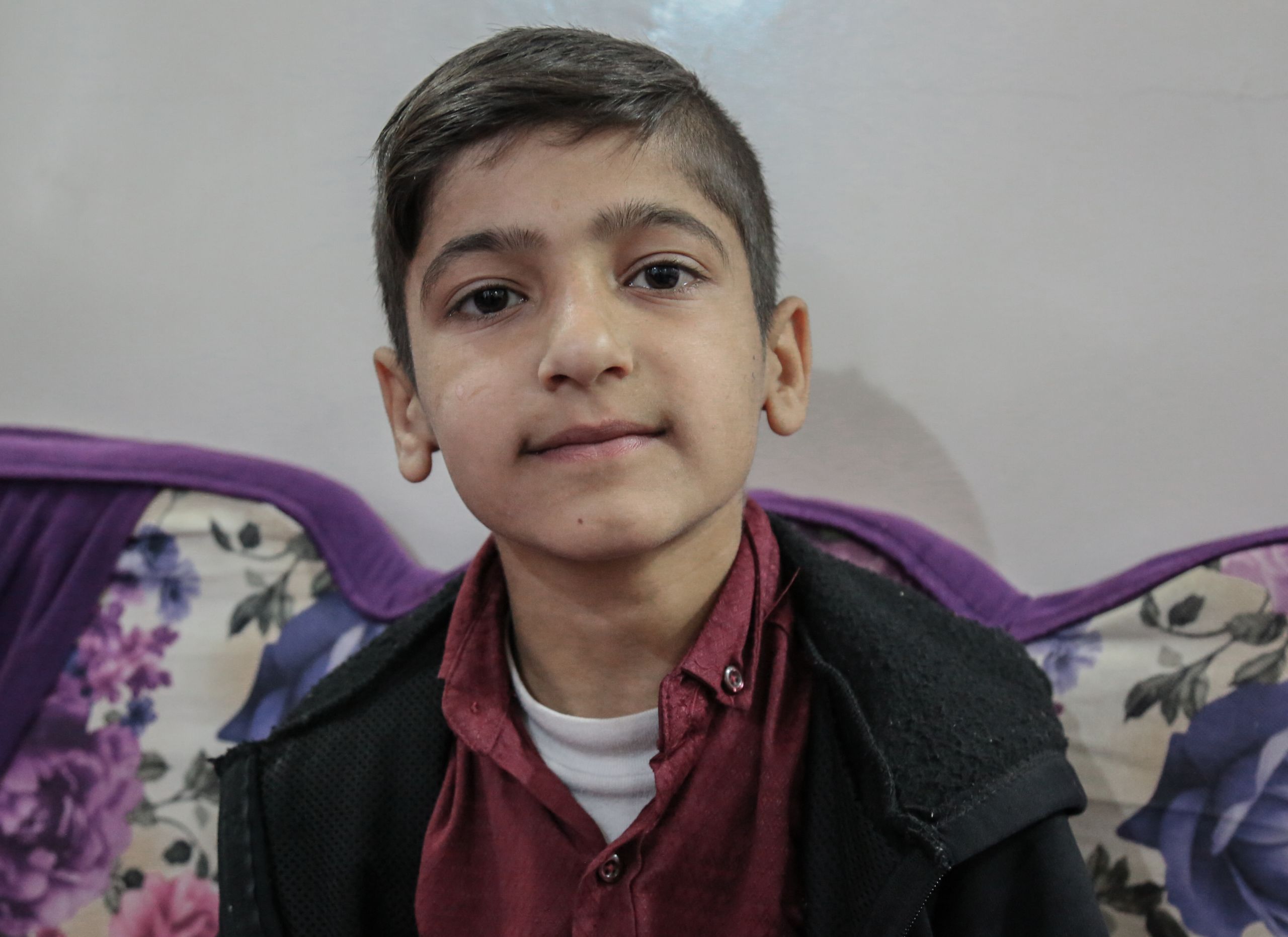 Muhammed*: "We never expected the war to happen"
Muhammed*, 67, was forced to flee to Iraq in 2013 after the war intensified in Syria. He sought refuge at Domiz camp in Dohuk.
"We came here from Syria to escape war. My house in our village in Qamishli is very old and before the crisis in Syria, life was good and almost everything we needed was affordable," he says.
"When the war started, it affected all aspects of our lives. We ended up with no home, there was no security and I lost my job. I had no other option but to flee and we ended up in the Kurdistan region of Iraq.
"We never expected the war to happen in Syria, and even when it did, I thought everything would go back to normal in one or two months. I always hoped to go back to Damascus, but it's been so long now.
"Being in a place that's not your homeland is hard. I do want to return to live in Syria again but only when the living and security situation allows for it."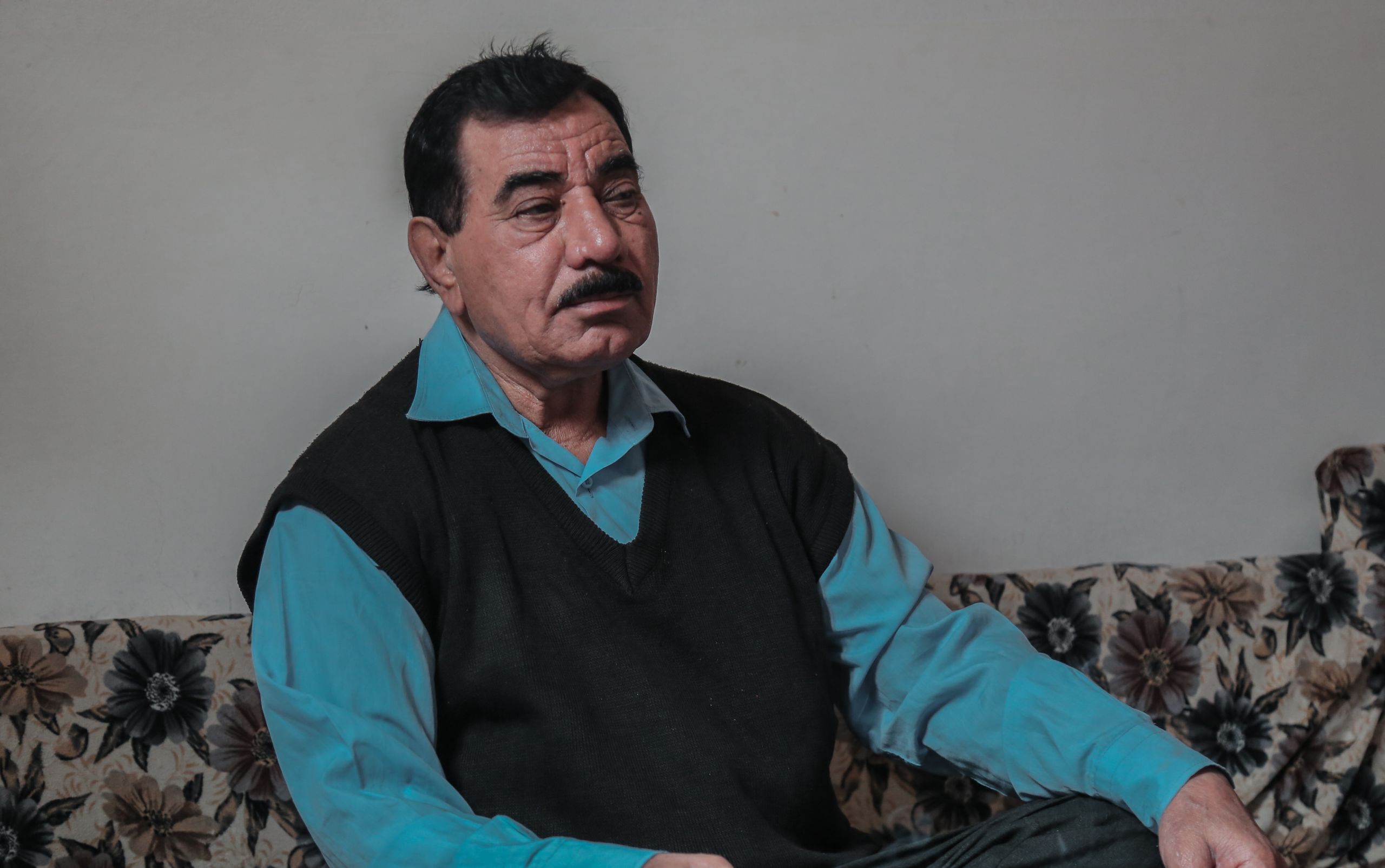 Noor and Feryal: "I hope I can finish my education"
Feryal, 50, and her daughter Noor, 12, were forced to flee to Iraq in October 2019, after Turkey's military operation in north-east Syria. Today they are living in Bardarash camp in Iraq, away from the clashes in Syria.
"It is difficult living in these tents, especially in the summer when there are a lot of snakes, scorpions and other insects. But in the end our life here is better because at least we are safe," says Feryal.
"I am worried about my daughter. She is all I have. Noor is a very clever young girl who loves to study. I want to send her to Europe so that she has the chance of a better life. Even if she gets an opportunity to go alone, I won't hesitate to send her."
For Noor, family and school are the two most important things in life.
"Before the war, life in Syria was very good. The thing I liked most was school. I was always first in my class. All my grades were 10 out of 10. Today, I hope I can finish my education and that my family is safe. They are everything for me – you can't live without your parents," says Noor.
NRC provides assistance to Syrians in Jordan, Lebanon, Iraq, as well as inside Syria. Support our work today.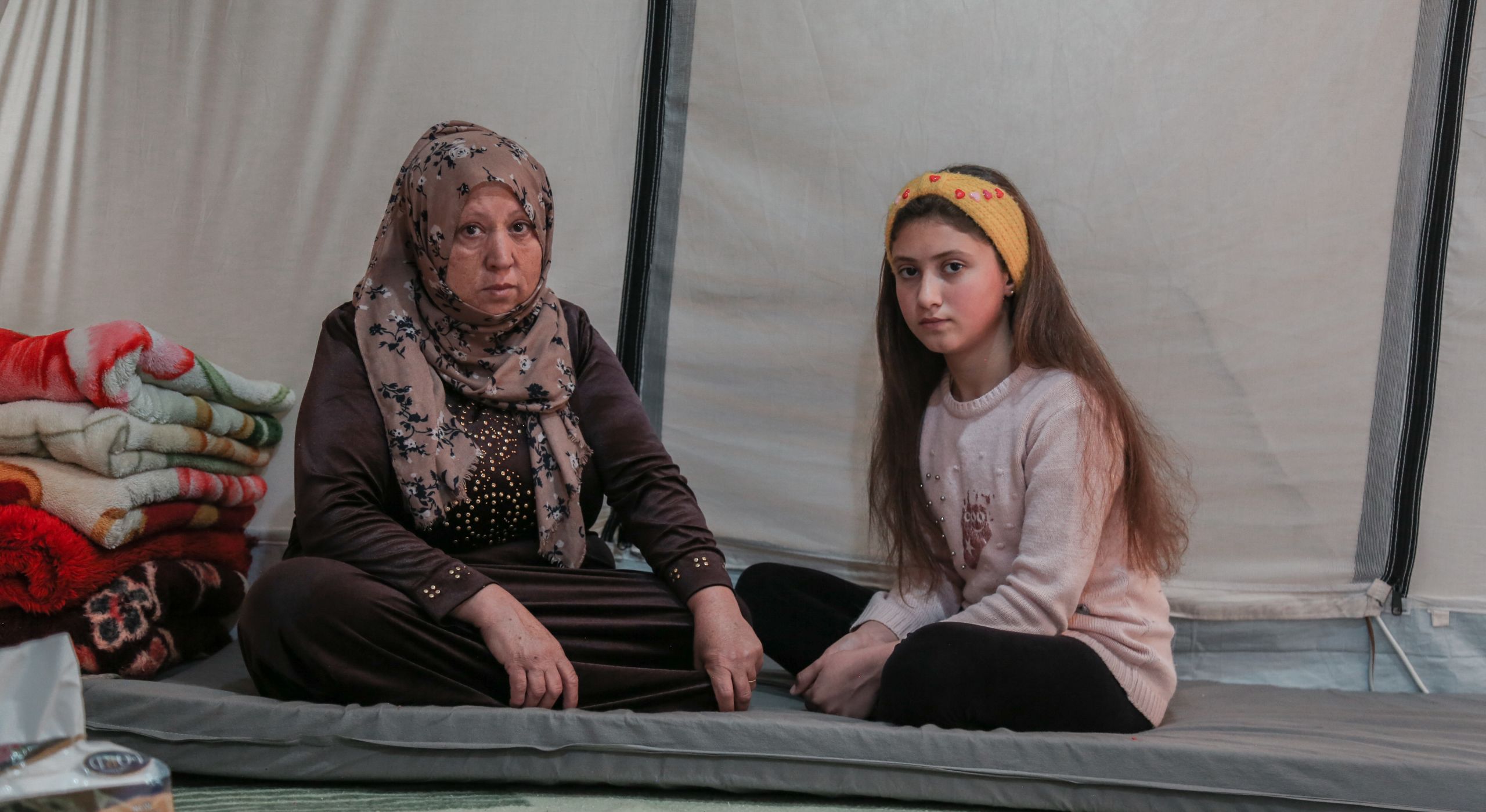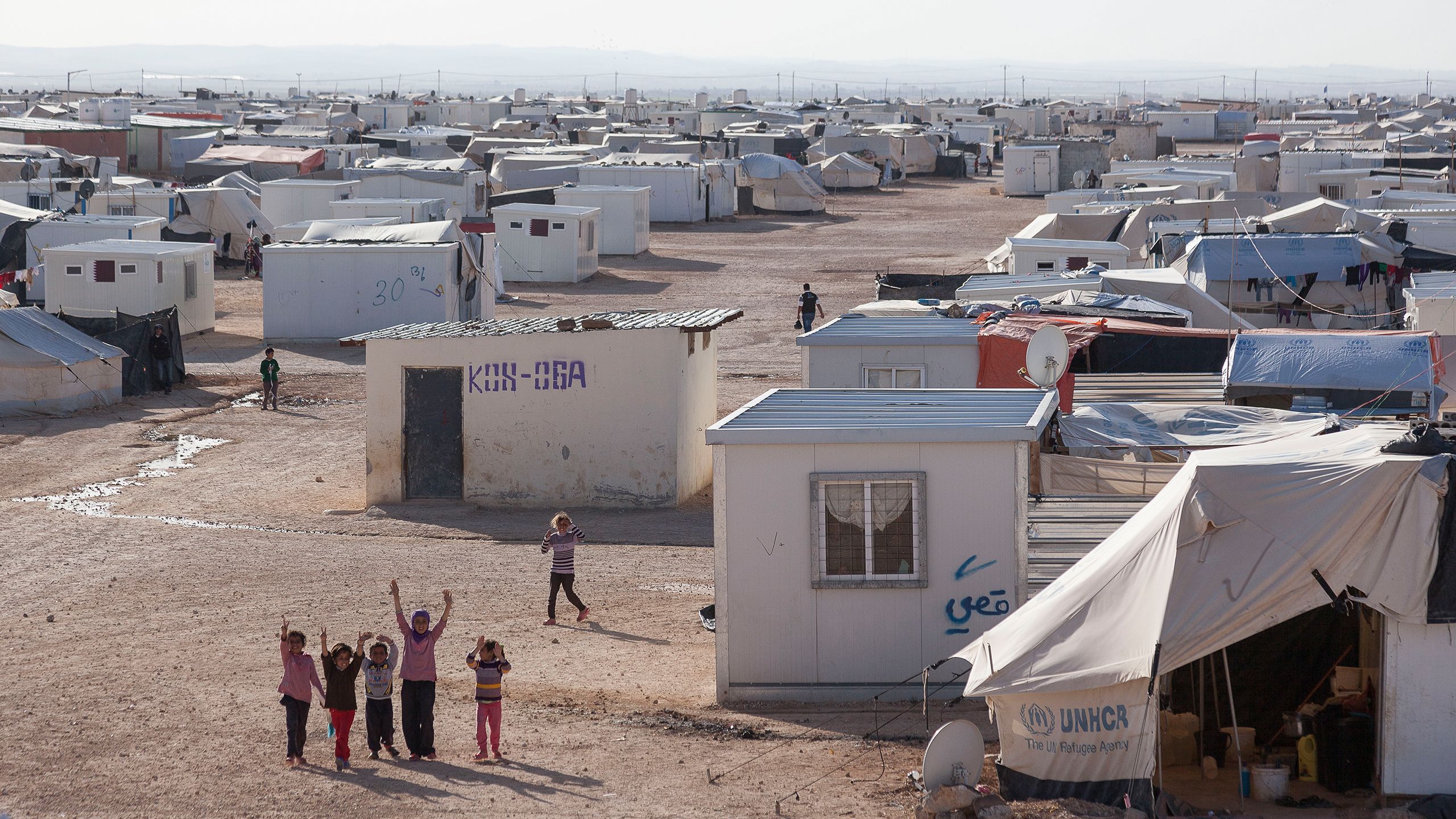 Zaatari Refugee camp, Jordan in March, 2015. Photo: Christopher Herwig/NRC

Zaatari Refugee camp, Jordan in March, 2015. Photo: Christopher Herwig/NRC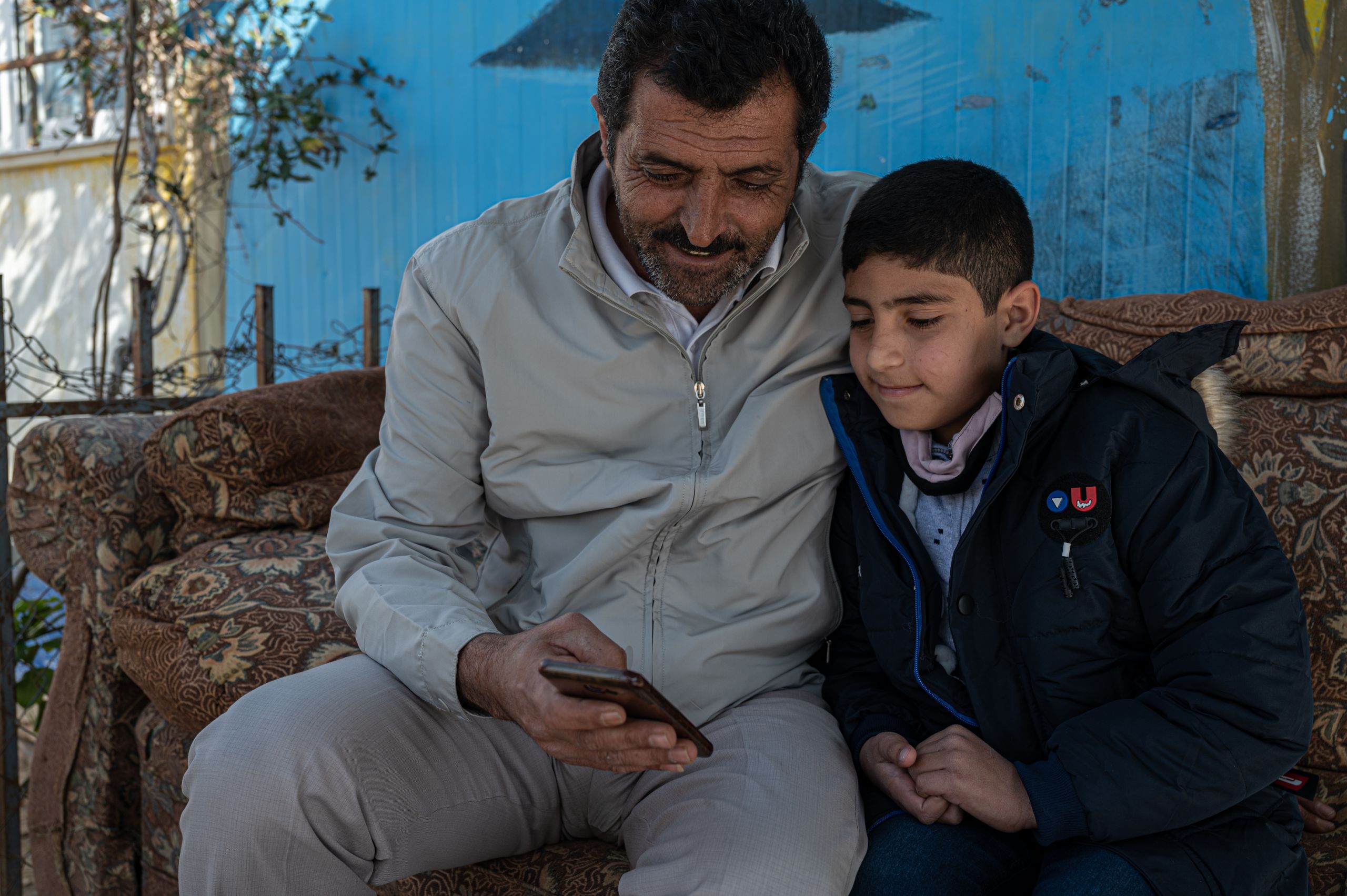 Osama and Mohammad: "I thought we would return after two months"
Nine-year-old Osama has only known life as a refugee. He was born two months after his family arrived in Zaatari refugee camp in Jordan in 2012.
"When the situation in Syria deteriorated I had no choice but to leave to get my family to safety," says Osama's father, Mohammad, 49. "I thought we would return after two months. I never imagined ten years would pass by and we would still be refugees."
Osama only knows Syria through the stories his parents share. In fact, he has never even met any of his relatives living in Syria. "I show him the videos they send me on WhatsApp and I tell him who everyone is," says Mohammed.
"My dad tells me about his childhood in Syria, what our house was like and about my grandfather and that he was a very good man. He always tried to help people and I wish I had met him before he died," says Osama. "I like to look at pictures of him and see the farm where my dad grew up."
Mohammad continues: "My son, Osama, can't even dream of the future because he has lived in limbo his entire life. I encourage him to study and do sports and take any training opportunity he can get but I really don't know what type of future he will face if we remain refugees."

Mirella*: "One day I will achieve my dream"
Eighteen-year-old Mirella* was forced to flee within Syria several times before her family managed to reach Za'atari refugee camp in Jordan, where she has been living as a refugee for almost ten years.
"At first, I was very confused and didn't understand what we were doing in this camp," Mirella explains.
"I always felt scared but living in a refugee camp became more normal as I grew older. However, I was always questioning my parents about when I should pack and prepare to return to Syria.
"Today, I feel safe at the camp and being a teenager here is okay. But it is tough to be a refugee and the coronavirus has made our lives worse. My father struggles to earn an income and although we want to return to Syria, I know that if we do my life would be worse because our relatives tell us life is harsh and dangerous there now.
"My message to the world is that tomorrow will be more beautiful than today. Despite our challenges, one day, maybe in ten years from now, I will achieve my dream of becoming a lawyer and defending the truth."
NRC provides assistance to Syrians in Jordan, Lebanon, Iraq, as well as inside Syria. Support our work today.
Harasta neighbourhood in Eastern Ghouta in 2018. Photo: Karl Schembri/NRC
Harasta neighbourhood in Eastern Ghouta in 2018. Photo: Karl Schembri/NRC
Dahri: "Our lives have turned into hell"
"I should have been living peacefully at the age of 70 with nothing to worry about," says Dahri, a displaced Syrian living in a camp near Raqqa City with his wife and his three children.
"I worked hard in my youth to ensure I would have a decent life when I reach retirement age. But unfortunately, it didn't go the way I planned it.
"I lost everything in the war: our house, our store and our furniture. But the most difficult experience was losing my sister. She died in front of my eyes.
"Before the war, life in Syria was quite simple, and we were content and happy. Now, we have lost that simplicity. Our lives have turned into hell. We are unemployed and we depend on aid from organisations.
"I am lucky that my family is with me. Family is the true meaning of my existence and today, I only hope that my children and grandchildren will complete their education. This is the only way for them to live a dignified and comfortable life in the future."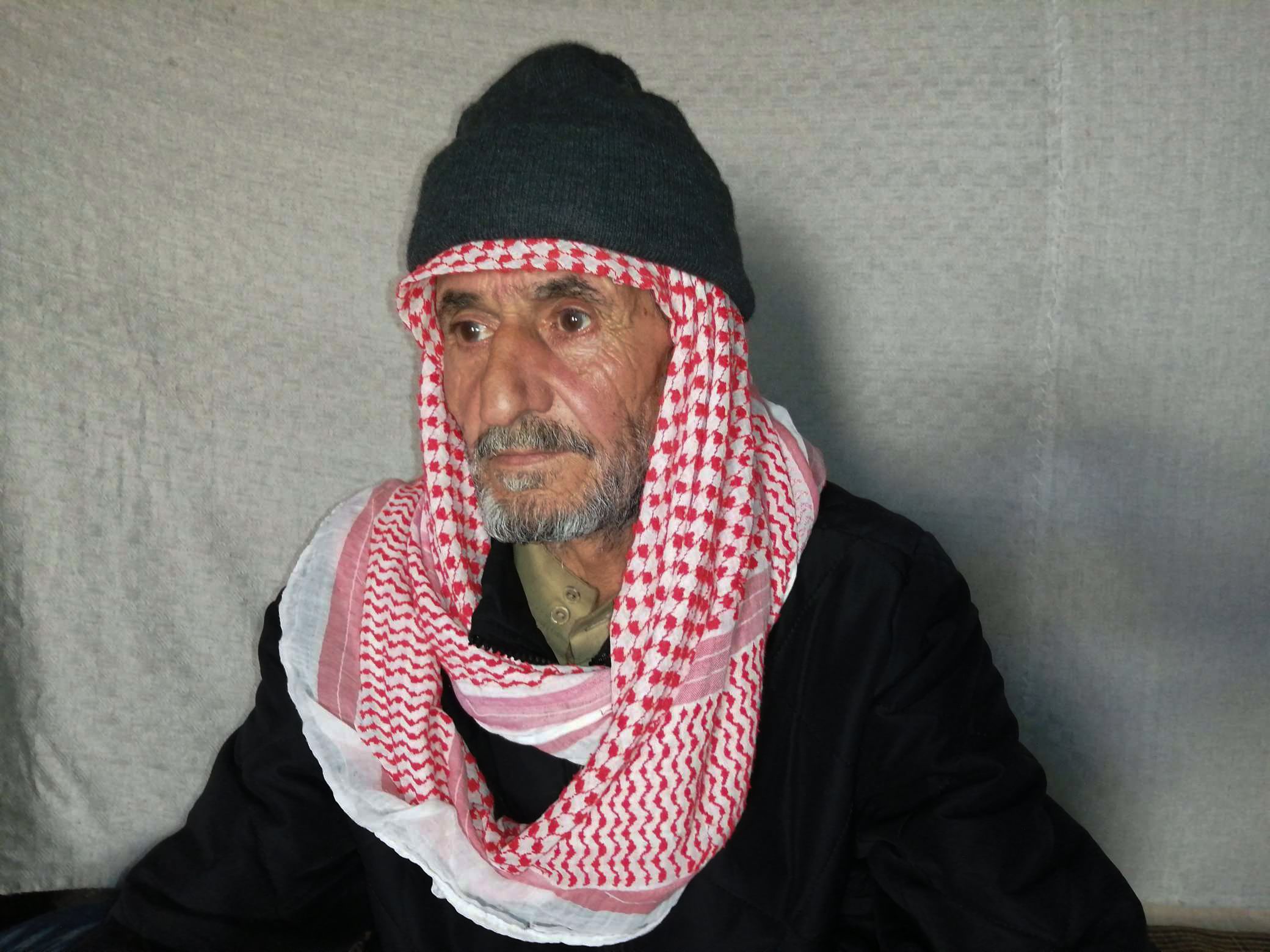 Jasim: "I hate the tent"
Jasim, 10, was just a baby when his family fled their hometown in Aleppo after the war erupted. They sought refuge in a camp in Idlib.
"The war has tired us," he says. "It forced us to leave our homes and live in tents surrounded by rain, wind and mud. I hate the tent. We have no protection and we are living in constant fear. I don't feel safe anymore."
"The war has made us homeless and all I want to do is to return to our home in Aleppo to rebuild our house that my parents tell me about." For Jasim, the camp is not Syria. It doesn't feel like home.
"It is very challenging to flee with a baby in your arms," adds Jasim's father, Ibrahim. "Your whole life gets disrupted in an instant. The war, the living situation, the constant displacement, the heat and the cold and all of the harsh conditions have been quite difficult for Jasim to handle."
"We are terrified the situation will worsen and I worry about not being able to provide for my family in the future. I only wish we could return home."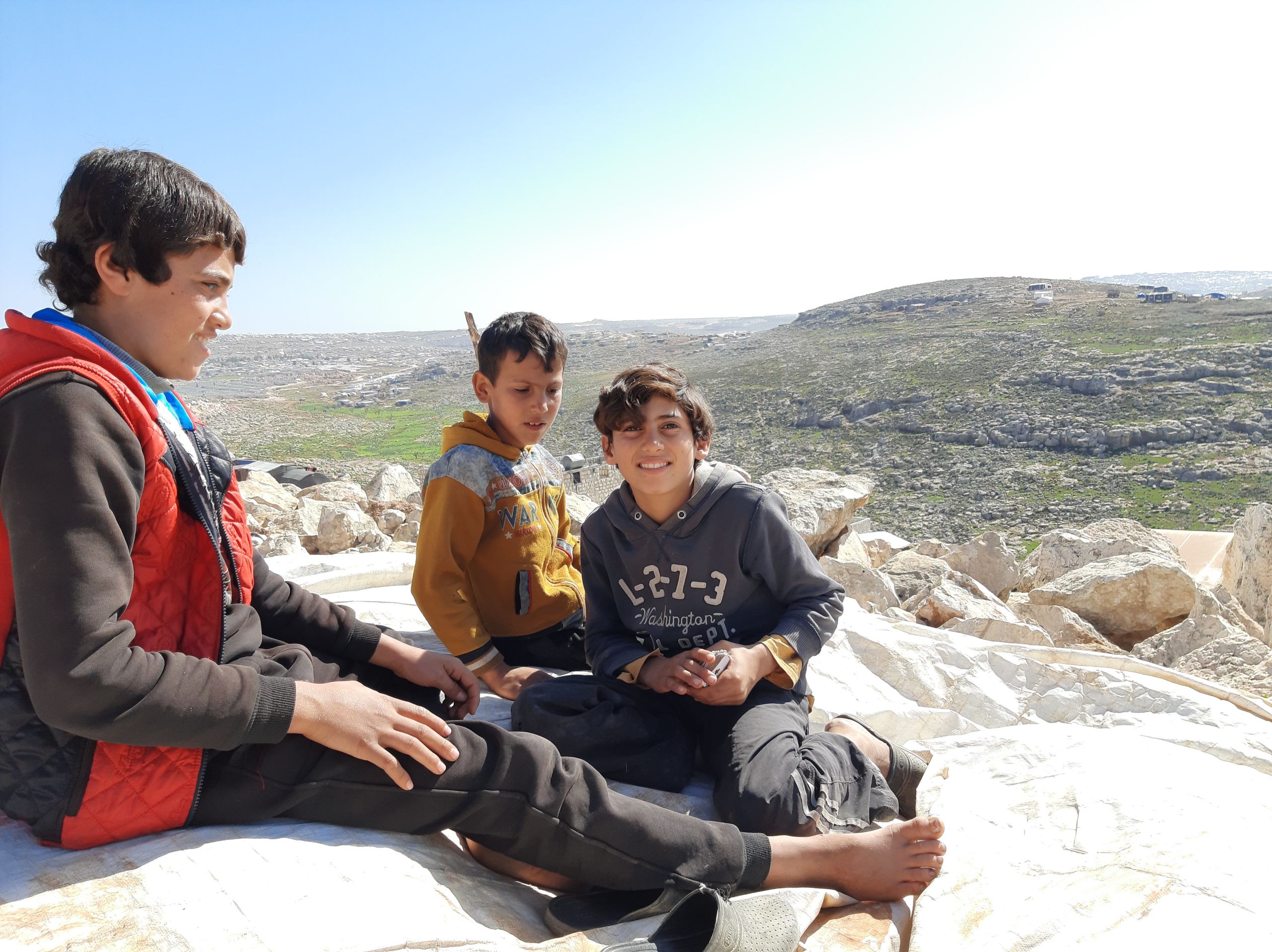 Mohammad: "Our children don't have enough to eat"
Mohammad's brother went missing at the beginning of the Syrian crisis, leaving behind a wife and seven children.
"My sister-in-law was told that he had been killed," says Mohammed. "We tried so hard to find out where they had buried his body, but we couldn't. Those who are missing are not the same as those who died. Maybe at any moment he will knock at the door and come back…" He shakes his head and continues. "But we are certain that he is dead."
After years with no news about his brother, Mohammad took on the responsibility for his brother's children and sister-in-law to keep them safe and protected.
But then, the family were forced to flee. They are currently living in Aleppo, where Mohammad works as a tailor.
"We are facing many difficulties. Everyone who is a daily paid worker in Syria is unable to balance what they spend and what they earn. No matter how hard we try to make ends meet, there is always a missing piece that can't be filled.
"Everywhere else, before heading to school, kids have breakfast and take a sandwich for lunch. But not Syrian children. We cannot afford that. If I offered breakfast for my kids, the rest of the family would be left with no lunch, so we all pass on breakfast in order to have lunch.
"If a child does not have enough food, how can he develop his mental and physical abilities. How can he or she be creative?"
NRC provides assistance to Syrians in Jordan, Lebanon, Iraq, as well as inside Syria. Support our work today.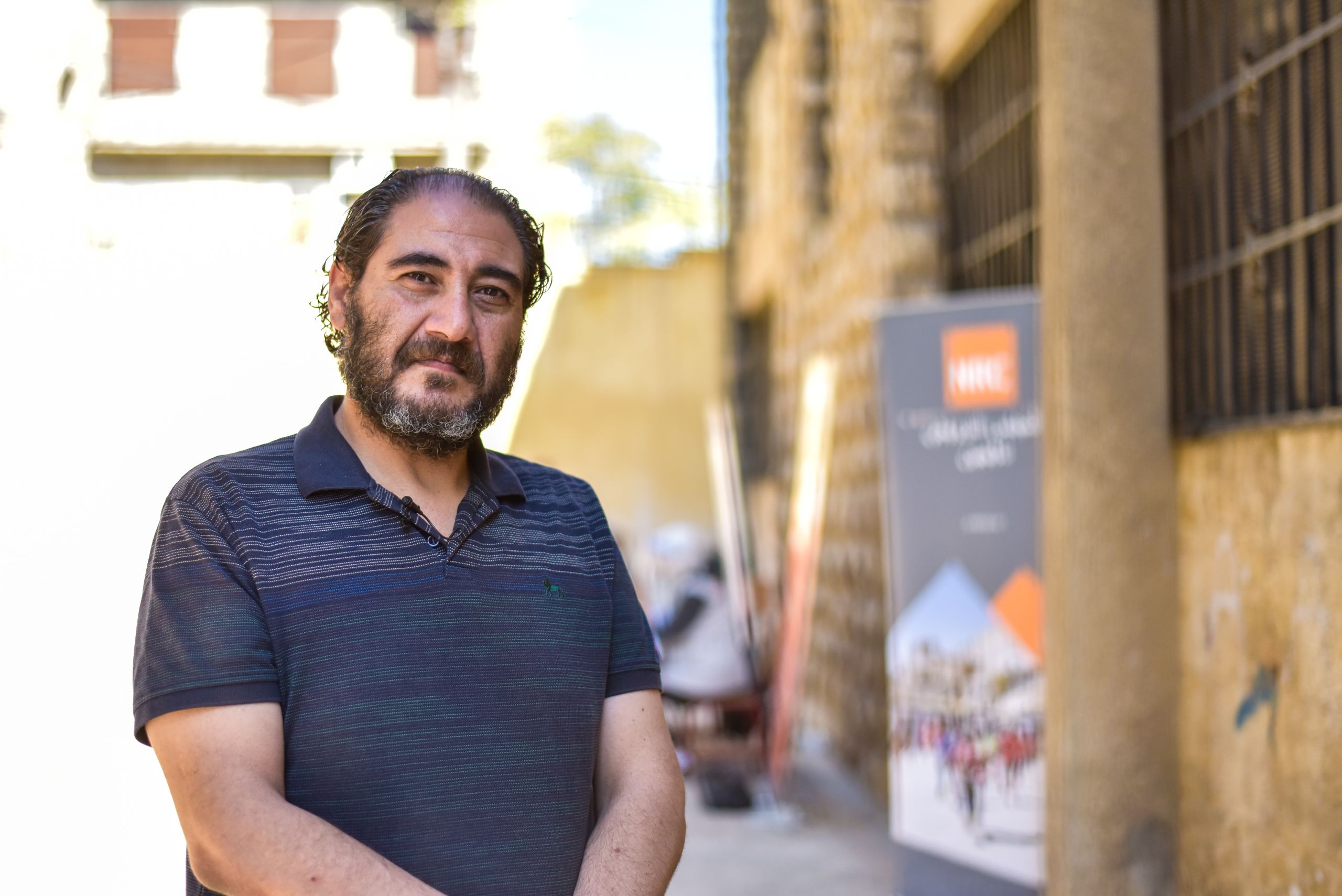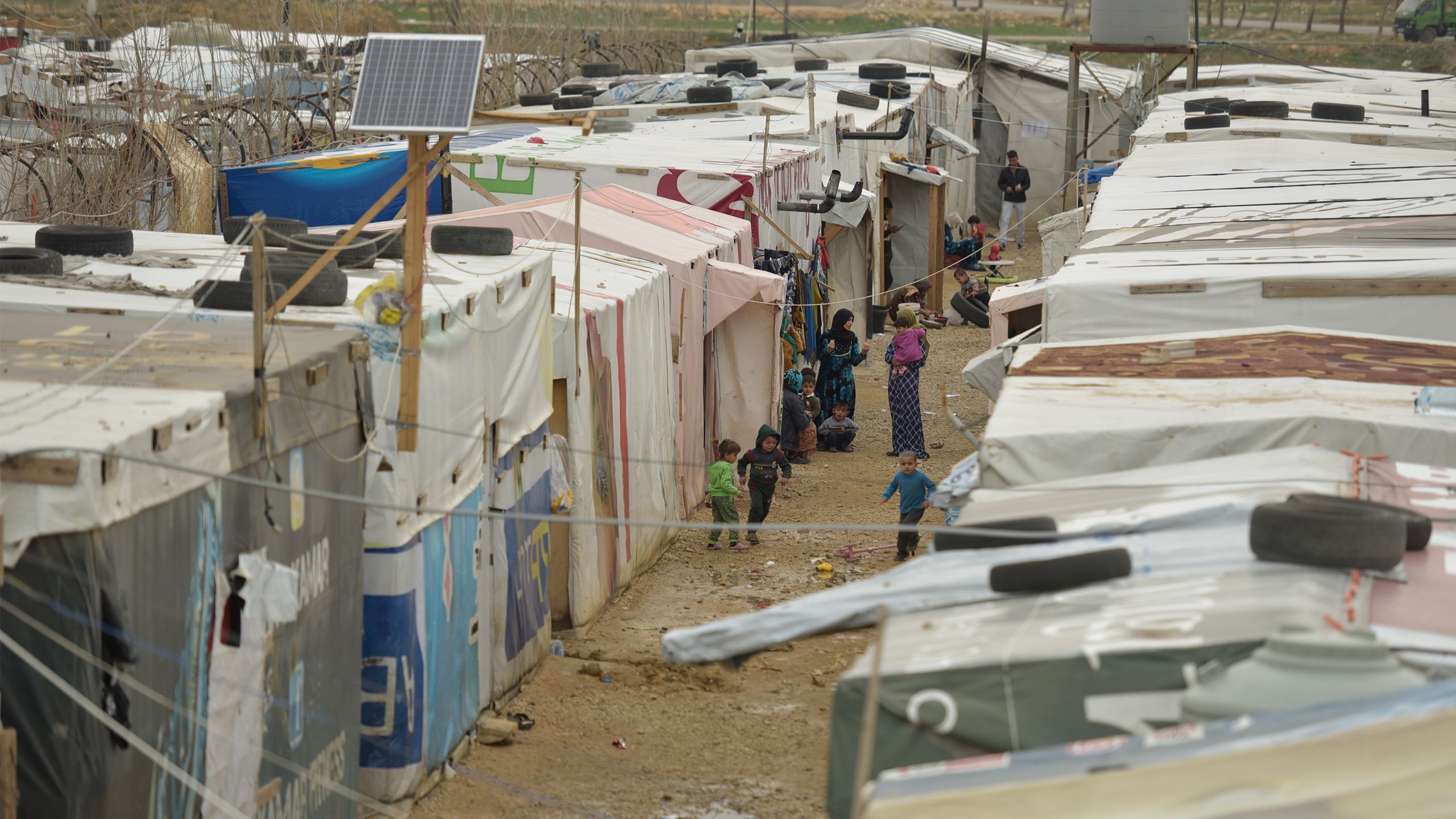 Photo: Joshua Berson 2018
Photo: Joshua Berson 2018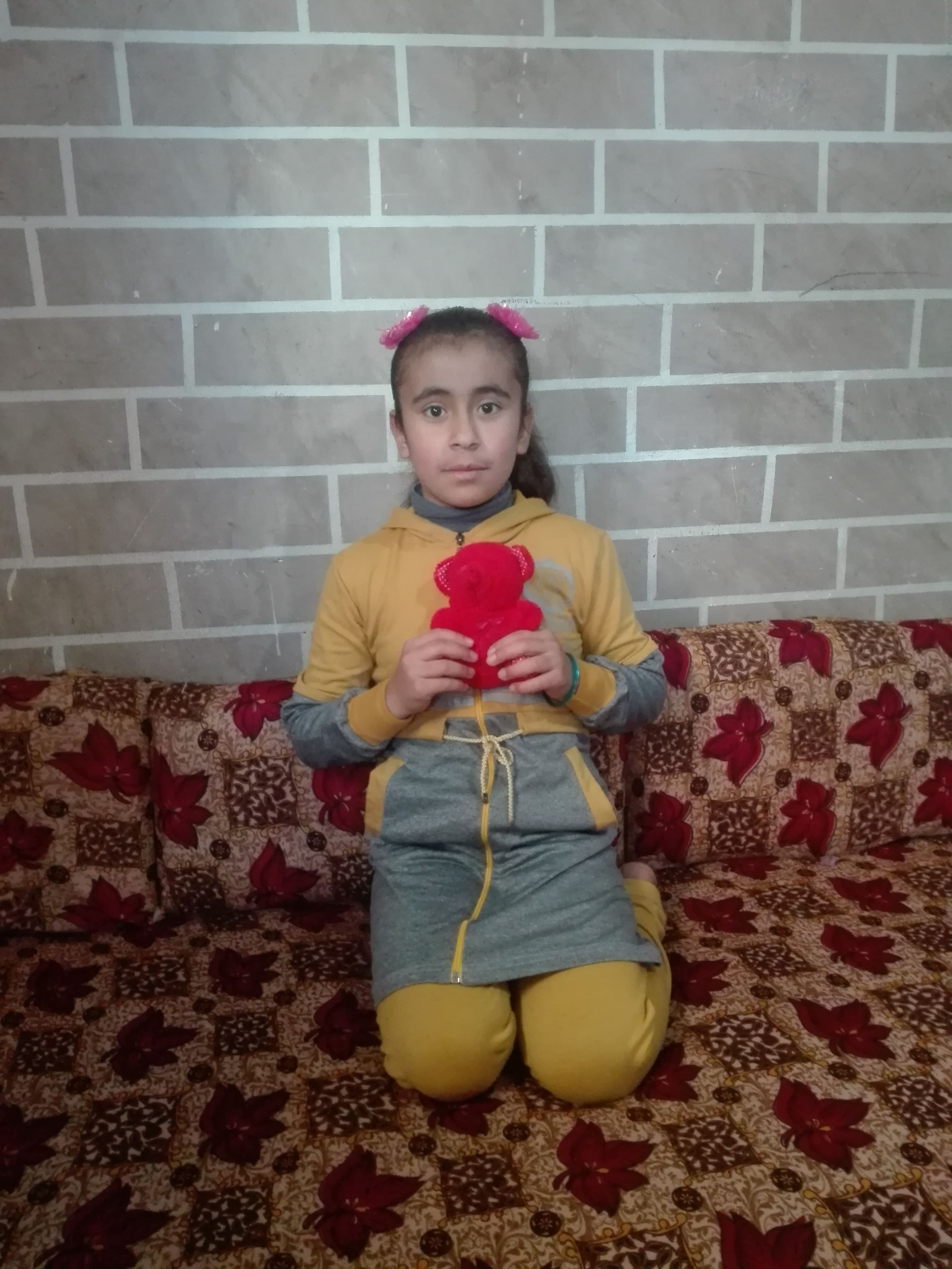 Rihanna: "We cried whenever we heard a missile strike"
Rihanna, 10, her parents and her four siblings were displaced in Aleppo for five years. Then, the situation deteriorated so much that they had to flee to Lebanon.
"War is terrible, it is when we hear bombs and cry," says Rihanna. "I remember the times when we used to cry whenever we heard a missile strike and then had to dismantle our tent to flee to a safer place."
Life in Lebanon is tough for Rihanna and her family. Her mother Saya explains: "We can't afford our rent, we are always in debt and we struggle to buy food, milk and diapers for our children. My husband is unemployed, so my 12-year-old son is our only breadwinner."
Although Rihanna grew up in displacement and never really got to know her home, she is attached to her parents' memories and stories about Syria; how beautiful it was and how they would wake up in the morning to the sound of birds outside.
"One day, when there is peace, I hope we can return to Syria and I can meet my relatives and old friends," she says.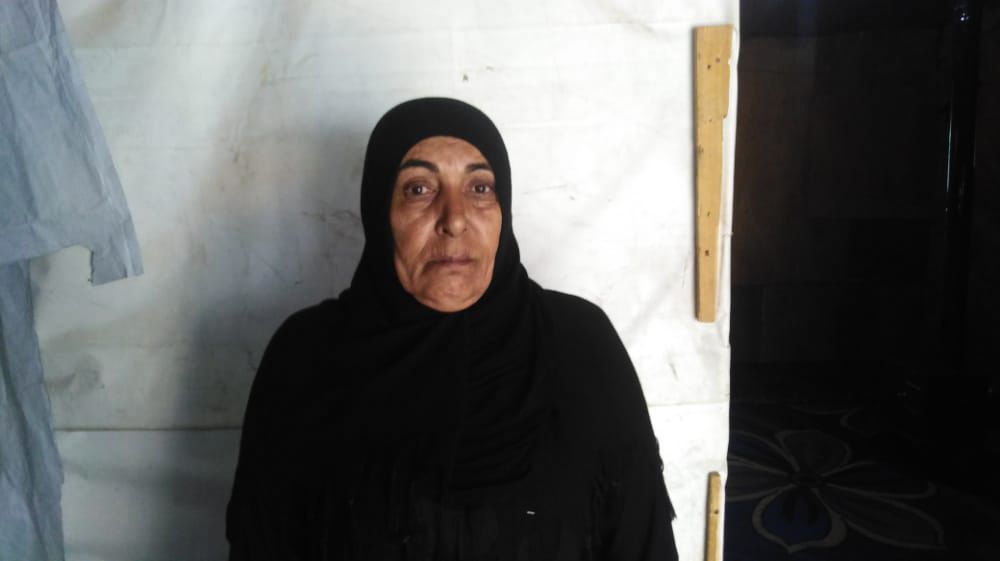 Sarah: "I have no-one left"
Sarah, 59, fled her hometown in Homs after the fighting there intensified. Today, she lives with relatives in an informal tented settlement in Lebanon.
"The war in Syria took the most important people in my life away from me," says Sarah, the distress evident in her voice. "I lost my husband, my children and some of my siblings. I have no-one left.
"Life is meaningless to me, food is tasteless, and nothing brings me joy anymore. This is what war does to people: life becomes too difficult to endure.
"I am living with relatives but I feel like a constant burden to them. I roam around most of the day so I'm not too much in the way and I only come back to sleep at night. The tent has barely enough space for the six of them.
"We were very happy in Syria. Life was all about happiness and love. We had our own assets and land, so we never had to worry about money and providing for our children. We had it all. But now, life is nothing but a struggle. We are often sad, and we worry about our future.
"Syria is in my heart, it's the pride I carry, but at the moment, it is out of reach."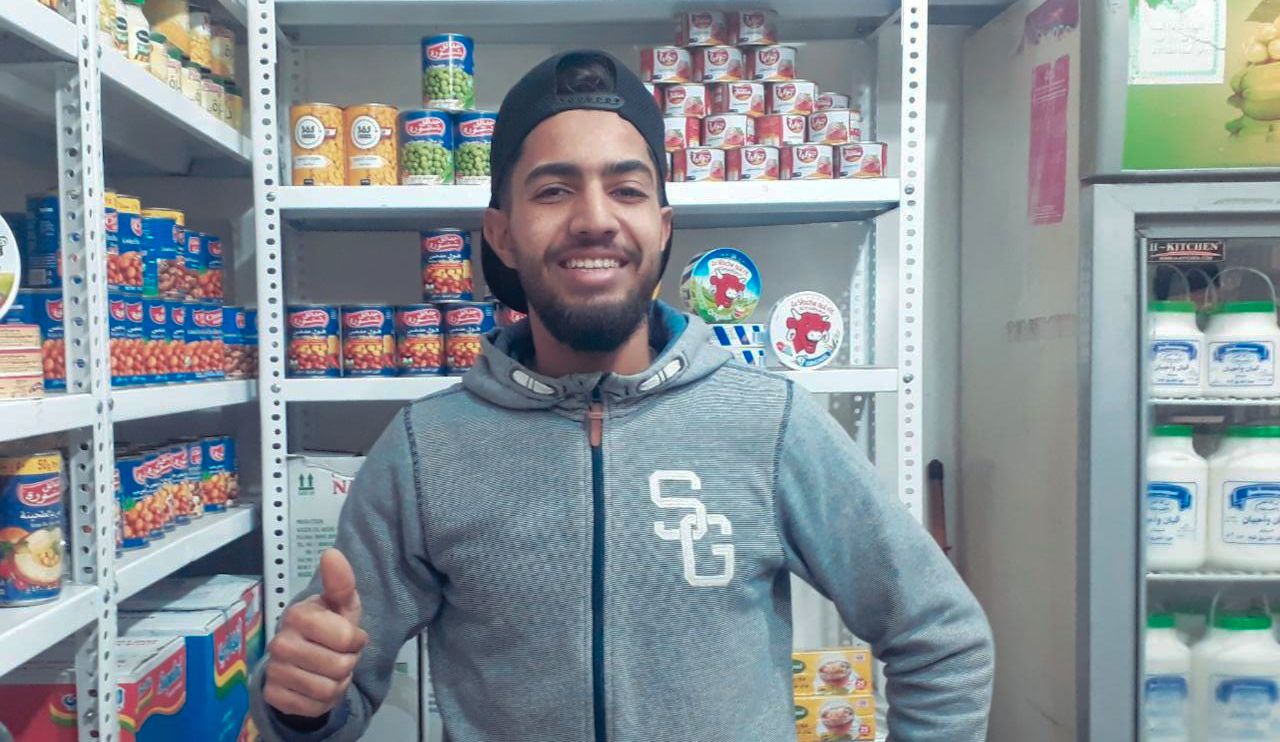 Wassim: "I am always optimistic"
Wassim is a 22-year-old Palestinian refugee from Syria who fled to Lebanon in 2011. His family had been displaced several times in Syria before they managed to reach Lebanon.
"My parents tried for so long not to leave our home but when the fighting reached our door, they didn't have another choice. We saw people getting killed right in front of us," says Wassim. "It was one of the worst moments of our lives, to leave our home and our relatives behind. But safety was our priority."
"Arriving in Lebanon was traumatic. I didn't feel that I fitted in and it was difficult to accept the fact that we were refugees.
"But after a while I adapted to our new situation. I am a very hopeful and outgoing person, so I am always optimistic. I looked for opportunities to help my parents make a living and eventually, after years of hard work, my dad and I managed to open a mini-market.
"Before the war, life in Syria was innocent and peaceful, and people cared about each other. I dream of returning just to walk around the streets of the souks and our neighbourhood, and see the parks where we used to play.
"One day, I will."
The Norwegian Refugee Council (NRC) is grateful to all the people who shared their stories with us. We hope that you enjoyed reading them.
*Names changed upon request
---
NRC supports Syrians in Jordan, Lebanon, Iraq, as well as inside Syria. We provide emergency assistance, access to legal rights, and longer-term assistance like schooling and vocational training.