"The world should know we suffer"
DR Congo's neglected crisis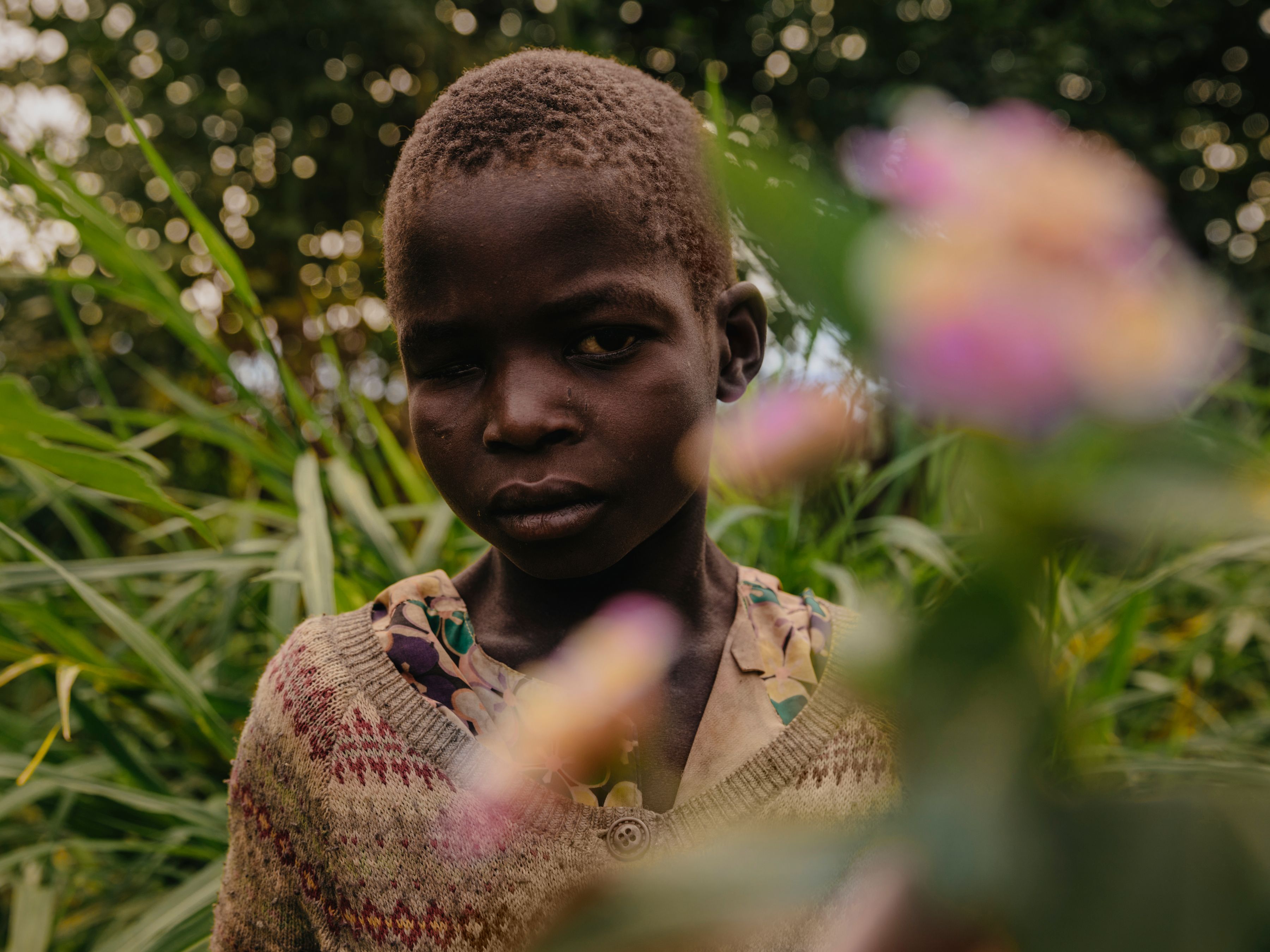 How much do you know about the "Ituri conflict"?
Violence in this eastern province of the Democratic Republic of the Congo (DR Congo) has forced over 1.7 million people to flee their homes. They are running from brutal attacks that have taken the lives of their family members. The survivors are living in crowded camps, where their days are spent venturing out to farm and forage for food.
Civilians, including the displaced community, are easy targets for armed groups who kill and abduct with impunity, and 2022 has seen a new cycle of violence where camps for displaced people have been directly targeted for massacres.
The conflict is the most neglected in the world.
The conflict has no end in sight.
All names have been changed for security reasons.
Anne, 25.

Anne is a teacher in Ituri Province. Her town is home to large communities who have been forced to flee conflict further south in the province.

"The children I teach have nothing to eat. With difficulties at home, they arrive at school and easily fall asleep. Some don't even have shoes to walk to school in, older children will try to steal their pens and notebooks. Their families work to find food here and there, but learning is difficult when they have no strength."
Dira, 25.

Dira fled the conflict and lives in a church building with her two children.

"I'm living here with my son and daughter. We fled when the war reached us and we heard gunshots. Now if you try to approach our old village you will be killed or chased away. But we must try to look for vegetables to eat close by. You have to be quick and return by night. The world doesn't know that we have no hope for our future. Our family has been separated. We fled separately and are not together now."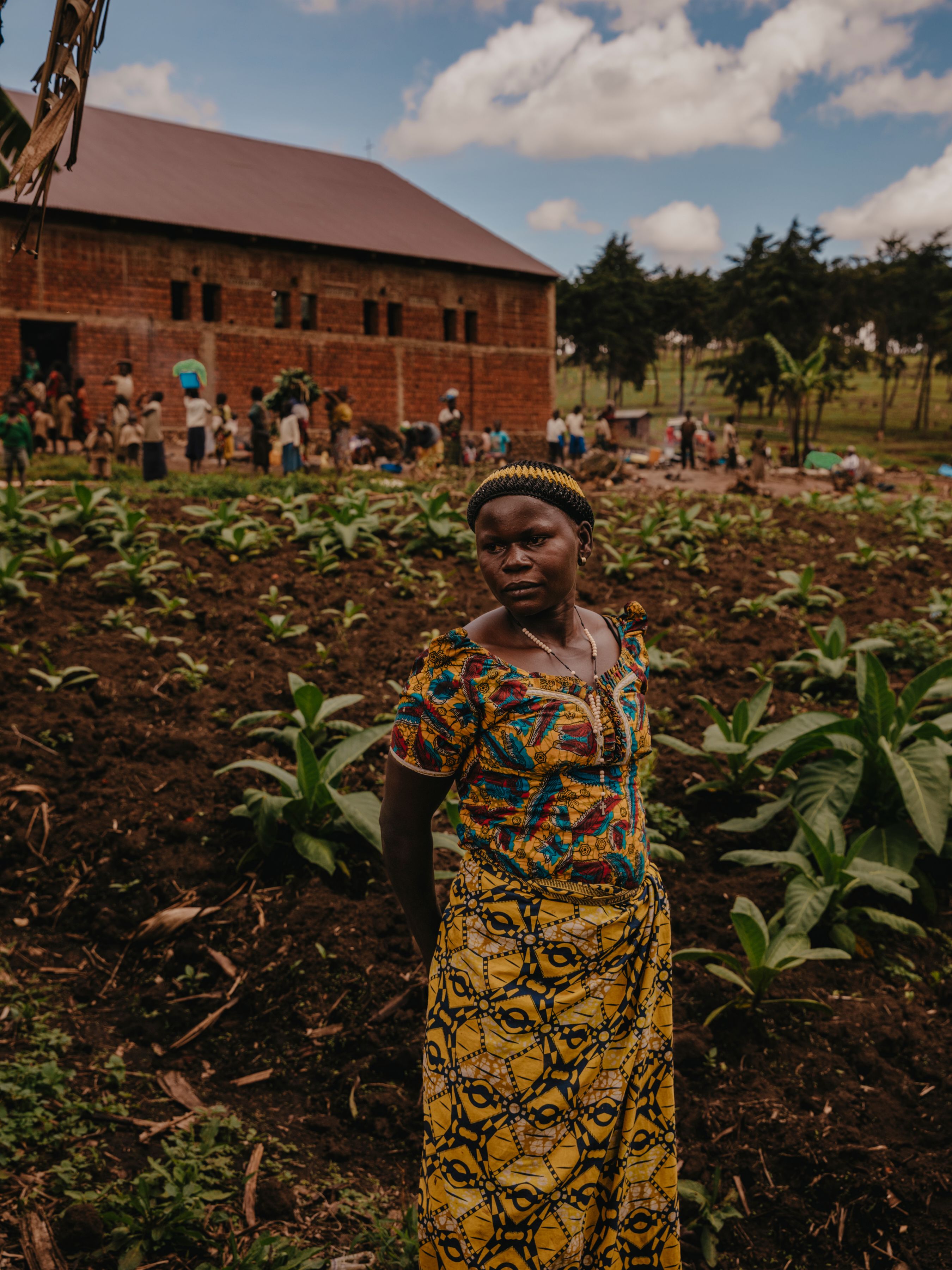 Marie, 11.

Marie and her family fled conflict and have been living at a displacement site for five months.

"We fled when the armed group burnt our houses. The war came and they killed and looted. The future is dark because we have nothing, the future is only day-to-day."

Marie contracted an eye infection at the displacement site and the family did not have enough money to treat the condition. It became so serious that the eye had to be removed.
Regine, 40.

Regine lives with her nine children at a displacement site near the town of Bule. The family fled their home two years ago. Regine works as a daily labourer on farmland to make money to feed her large family.
"We fled a massacre. They cut people down and burnt the houses and the schools and the health centre… our relatives were killed, my husband's family. It happened in the day, children were away at school, everyone was dispersed. After the attack we slept in makeshift camps, we ate things from the forest, with nothing else to eat. We saw the corpses of people we knew on the road. It took four days of walking to reach safety. We had been separated from some of our children. Looking for them at the camps, we were reunited when we met neighbours who had carried them to safety.

"I want the world to know how difficult life is here, what we have to go through in this war."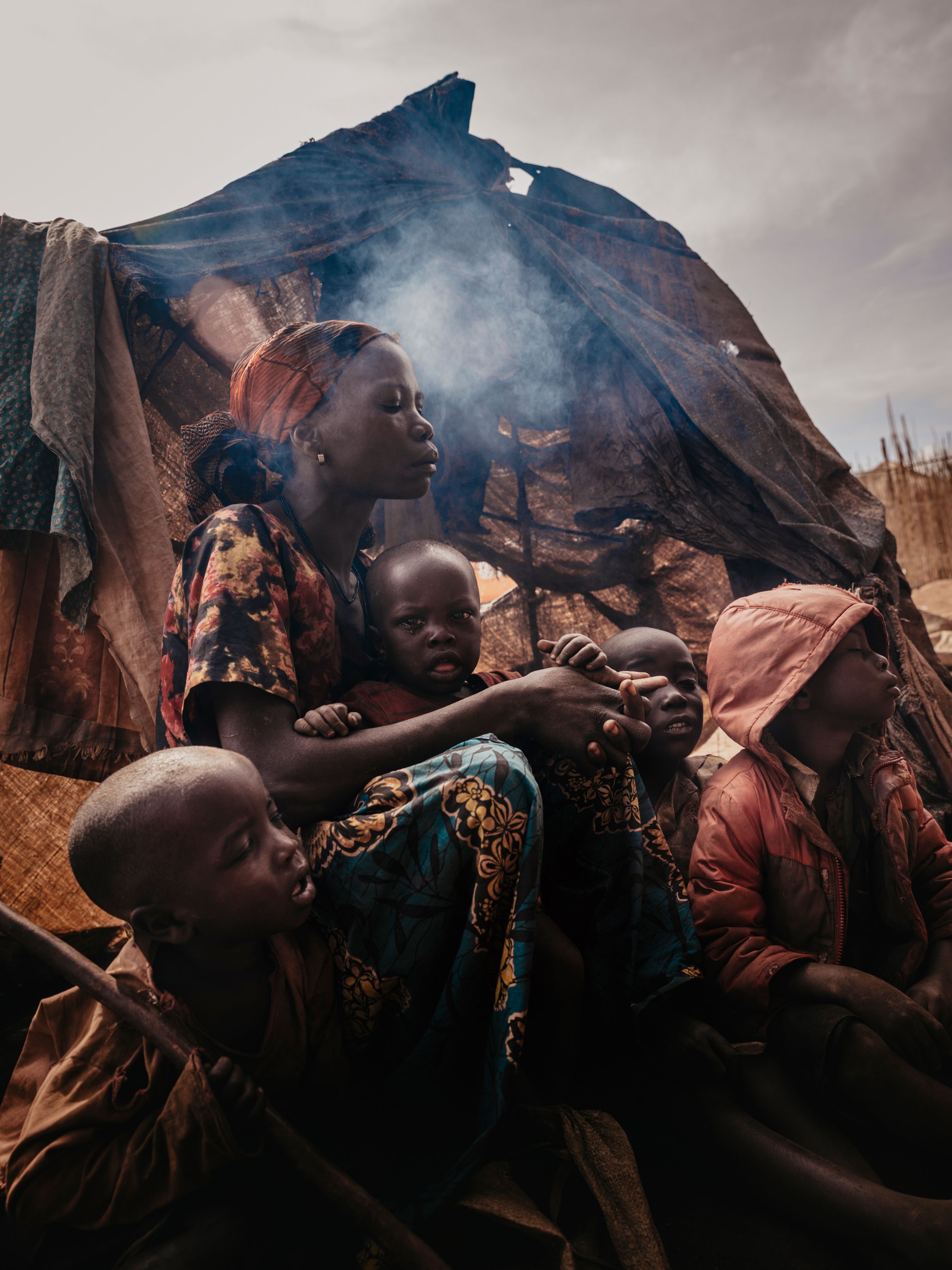 Leontine, 26.

Leontine, her husband and five children live at a displacement site near the town of Bule.

"The children can't go to school anymore, we run out of money each month. It was 2,000 francs (around USD 1) for each child every month. Back home we were farmers, with a good life and we were able to provide for our children. Now we share a building with seven other families, everyone has fled… when we ran two years ago, there was an attack at night, attackers were shooting everywhere. That night troubles us, we can't stop remembering it…

"The world needs to know you cannot be a father or a mother here, how can we care for our children like this? We have access to nothing."
Odette, 25, with her baby.

Odette lives with her four children in the Savo displacement camp. Her husband was killed by armed men during the February 2022 attack on Savo displacement camp that killed nearly 60 civilians.

"In 2017 my family fled our village. Armed men burnt everything and tore down the roofs, destroyed our fields. When I left I was carrying a child on my back, and another one was born soon after. We moved around a lot, between churches and schools, then we settled at the camp last year. This camp here was also attacked and my husband was killed then. So many lost their family members. I lost everything and I wish I could go home. They must hate us.

"I cannot provide anything now for my children without my husband. It's hard to be a mother here, the world should know we suffer. We want peace."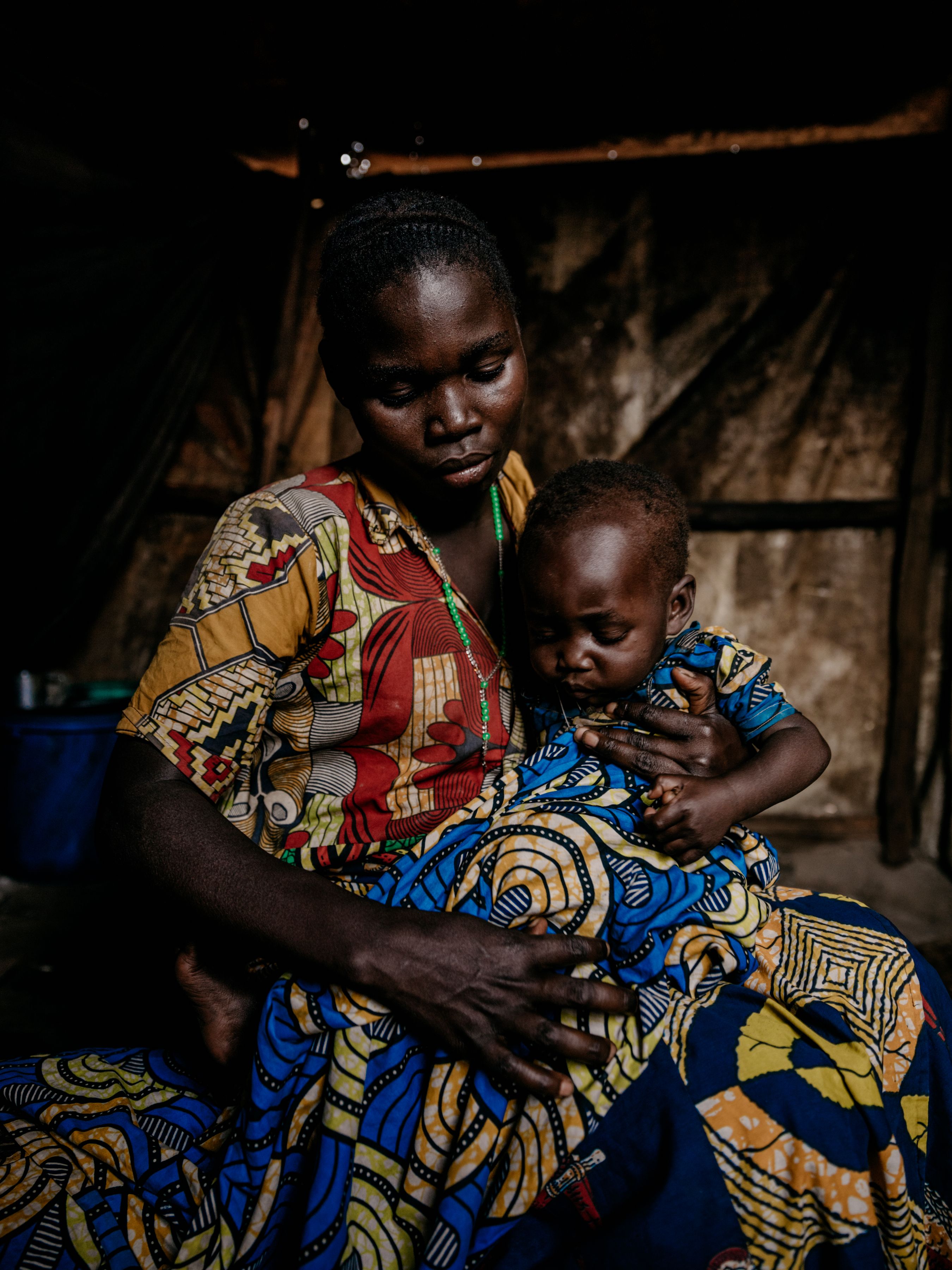 "They were shouting, something like 'they have done well gathering you together, so we can exterminate all of you'."
Faustin, 28.

Faustin lives with his wife and four children in Savo displacement camp. He was injured by armed men, and his daughter was killed during the February 2022 attack on the camp.

"They struck me with a machete, they had come into the camp. I heard shots and recognised their dialect. It was late in the night I think. They were shouting, something like 'they have done well gathering you together, so we can exterminate all of you'. They tore the tents and they beheaded my daughter. I have no strength left, I can't fight to find food for my children. To the world I could only plead to help us start again, for ways to make money, for clothes and care. I want peace to return so I can work again."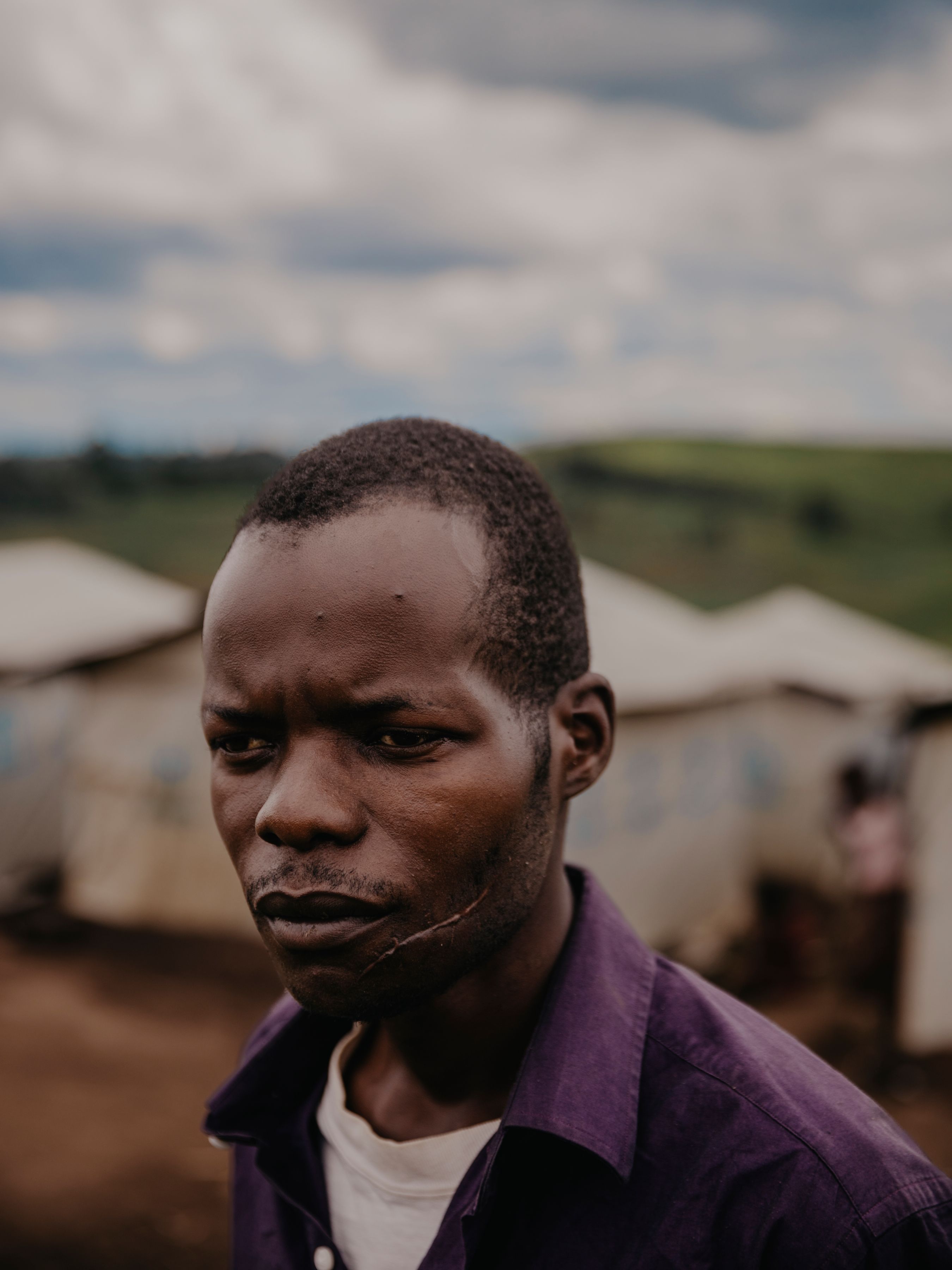 Patient, 43

Patient lives with his six children in the town of Bule.

"We fled in February 2021. We've moved around a lot, and we are now trying to build a new house. Since the war, we've never had enough to eat, we have nothing to pay if the children get sick and need medicine. We used to have a beautiful village, and a big house. Now all we have are these shelters. If it rains a lot, the water will come through the roof."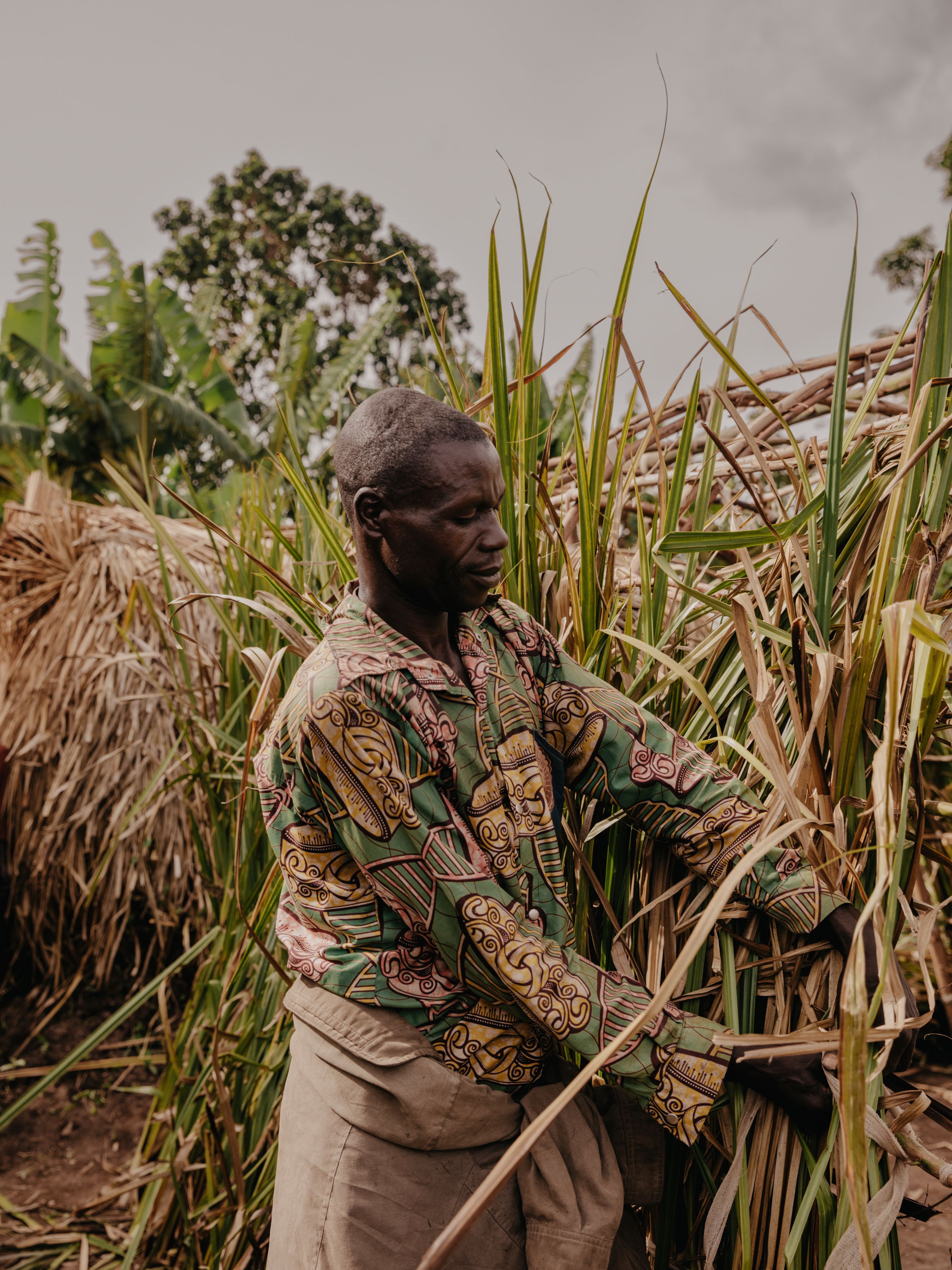 Nelson.

Nelson is a health worker at the small clinic tending to the medical needs of those living in Savo displacement camp.

"There's never enough here. No space, no medicines, no vaccines. We have so many mothers who come to give birth, but no maternity space for them. We don't have a fridge for vaccines either. There are so many cases of malaria and diarrhea. So many of those living here have lost whole families. People find it hard to remain calm after the attack, and so many are traumatised."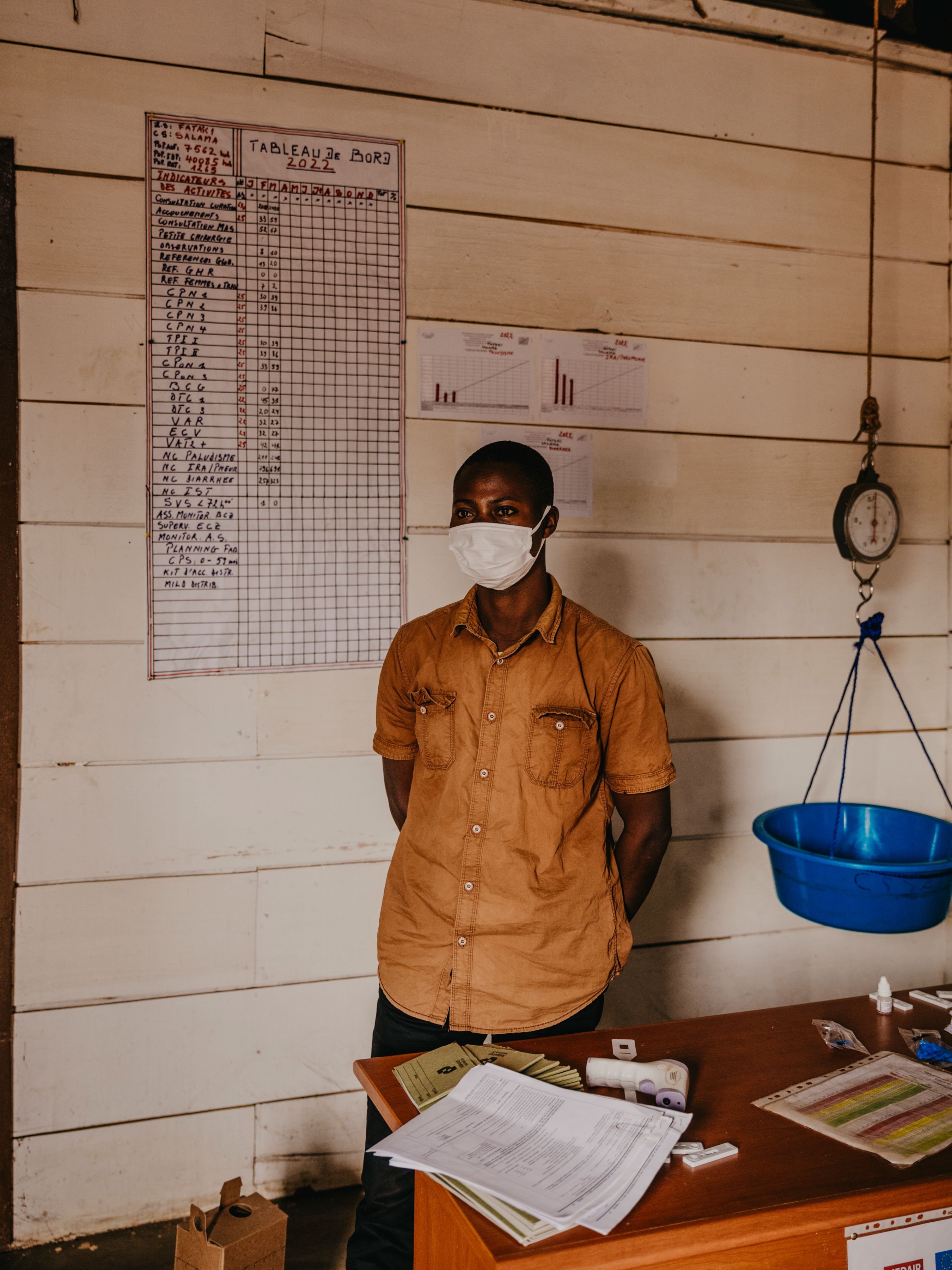 Rosine, 50.

Rosine is the director of Goikpa school. Supported by the Norwegian Refugee Council (NRC), the school hosts students who come from displacement camps.

"Security is the big concern. We are neighbours with the armed group, they camp over the valley, you can see them from the school. They will come as bandits, to steal, and kidnap. All of the students here are displaced, they come from Savo site, from Lala and Bule. We have to finish lessons around midday to allow time for the children to walk back home. There are about 300 students here. We are missing about 70 these days, with some of the smaller ones too scared to come out. There are only eight teachers, not enough. NRC gave us some school materials and a classroom, but classrooms are too busy. We need more space and more teachers, but who will pay? Everyone is suffering here. We can barely eat, we can't farm well, if we go too far, they will kidnap or kill us."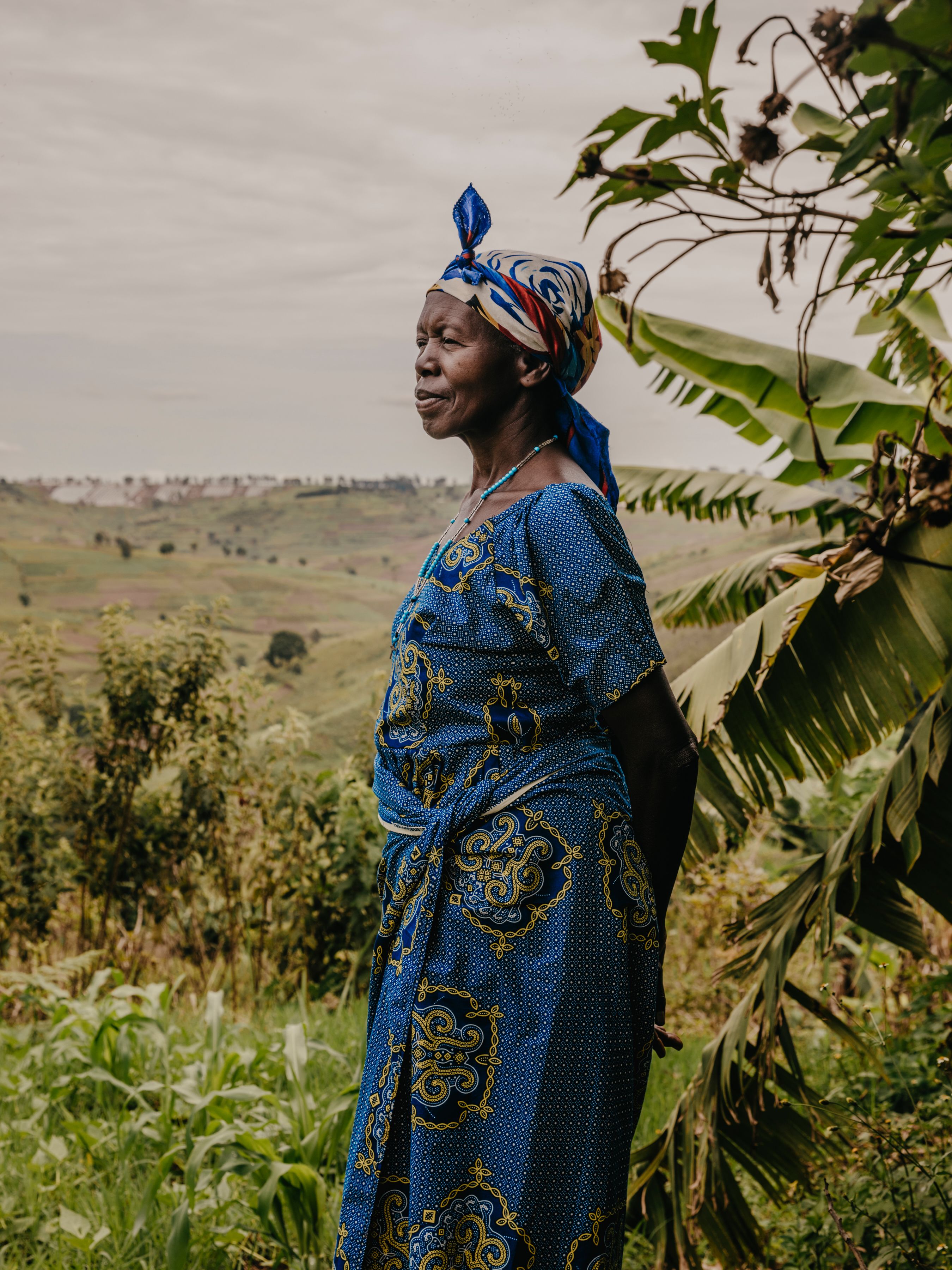 Gloria, 37, and her daughter Chékina, 5.

Gloria lives at a shelter for displaced people in near the town of Bule.

"Five of my family members were massacred, including my father. My house and all the others in the village were burnt, it is now like a desert, nobody can go there anymore. Once we fled, it took two weeks of hiding in the bush, we tried sneaking back into the village to find bananas and vegetables. We could have been killed any moment. Conditions are not good here. I can't plan for my children's future, there is nothing beyond finding food each day. The world doesn't know we suffer here, it is too hard to be a mother. We used to live in peace, as a community, but now there is only people killing each other."