My biggest fear is that one of my colleagues will lose their life
Stephen Akwabi is responsible for safety and security for NRC in Somalia.
Stephen Akwabi is responsible for safety and security for NRC in Somalia.
Somalia is one of the countries in the world where it is most difficult to reach people with emergency aid. Explosions and attacks happen almost every day, and several aid workers have been kidnapped or taken hostage for the last few years. Those who suffer most if aid is not delivered are victims of drought, flooding and conflict, especially women and children.
---
In order to be able to provide emergency aid in areas where there is a high risk of attacks, explosions, kidnappings and ongoing conflict, the Norwegian Refugee Council (NRC) is dependent on having robust and good security management systems. This work is led by Stephen Akwabi, who is responsible for NRC's security and safety in Somalia.
"It is a great responsibility to make sure that all our staff know how to deal with the security challenges and to facilitate humanitarian aid work in a country where there are attacks and explosions every day, and where aid workers are always in real danger of being kidnapped," says Akwabi.
NRC takes the security challenges very seriously so that we can provide humanitarian aid while still protecting our personnel. NRC was one of the first organisations to establish a presence in the capital Mogadishu to follow up on humanitarian work. We do everything we can to provide help where the need is greatest. That is why we are present throughout much of Somalia.
Akwabi is responsible for training staff so that everyone knows how to handle the security challenges. In addition, he follows up with those responsible for security locally and ensures that the routines at the various locations where we work in Somalia are adapted to the local threat level.
Two million people in inaccessible areas
Two million Somalis live in areas where humanitarian aid work is extremely difficult due to the danger of attacks by armed groups. This makes Somalia one of the most difficult countries to reach people with emergency aid, according to ACAPS.
About three million people are internally displaced in Somalia. In addition, the country has welcomed a large number of refugees from Ethiopia and Yemen. Most live in crowded camps and informal settlements with poor sanitary conditions and major security challenges. In this camp for refugees and internally displaced people outside Bosaso, several homes have burned down after children used an open fire for cooking.
About three million Somalis have been displaced internally in their own country. In 2019 alone, 575,000 were forced to flee due to conflict, drought or floods. Most have fled to areas around the big cities. However, many of those with the greatest humanitarian needs, such as the elderly, the infirm and single mothers, are unable to reach the areas where they can get assistance.
Those who are unable to escape are also often exposed to pressure and abuse from armed groups who demand that they pay fees, and children risk being recruited as child soldiers.
In 2018 over
children were recruited as child soldiers in Somalia,
according to the UN.
Left to herself
The area where Faduma Abdinor Mohamed lived was controlled by armed groups, and the security situation made it impossible for humanitarian aid organisations to operate. When both her father and her husband were killed in crossfire, she was left to herself and struggled to keep her six children alive.
Faduma's family didn't own any land and had to work for other farmers to make a living. In addition, they had a herd of goats, which provided milk and meat. After she was left on her own three years ago, Faduma was the only one able to provide an income for the family.
For the past three years, Somalia has suffered from extreme drought. The crops failed, and it became more difficult for Faduma to find a job because many farmers could no longer cultivate the land. The drought also affected livestock, and most of her goats died. When one of her sons fell ill, she had to sell the four goats that had survived the drought to pay for his medicine.
Faduma finally managed to flee to Baidoa and now lives in a refugee camp just outside the city, where NRC has provided water to everyone living in the camp.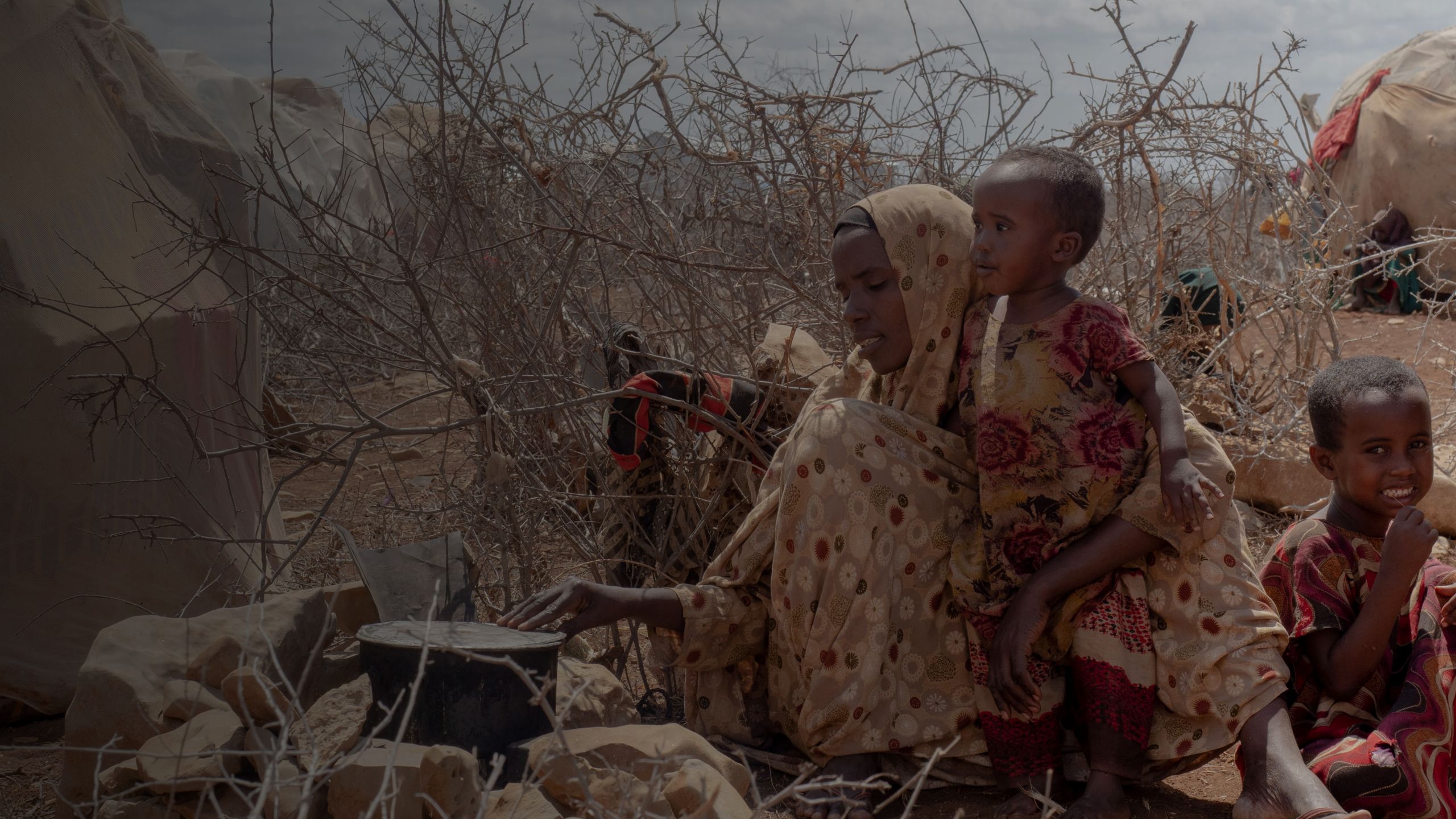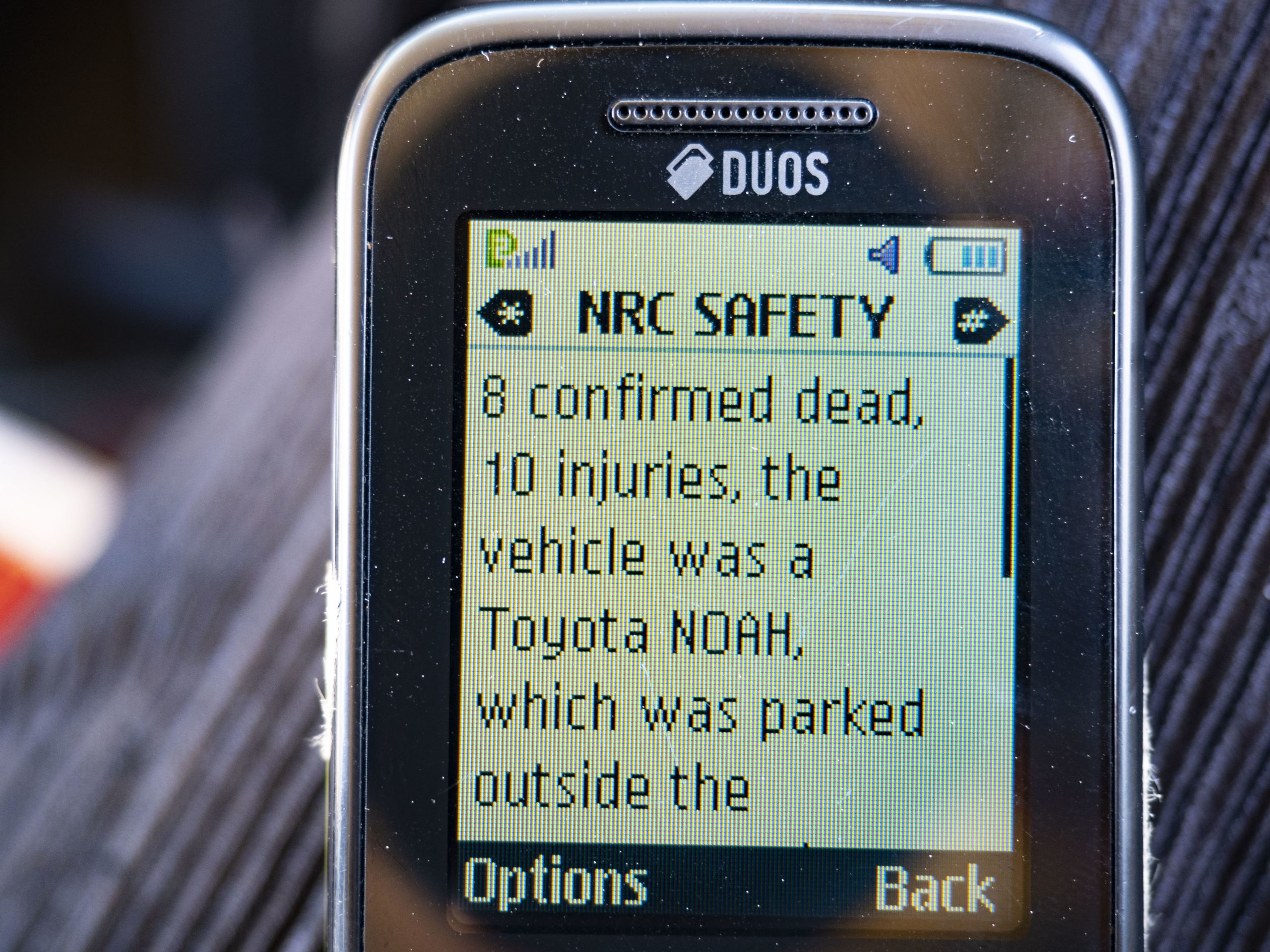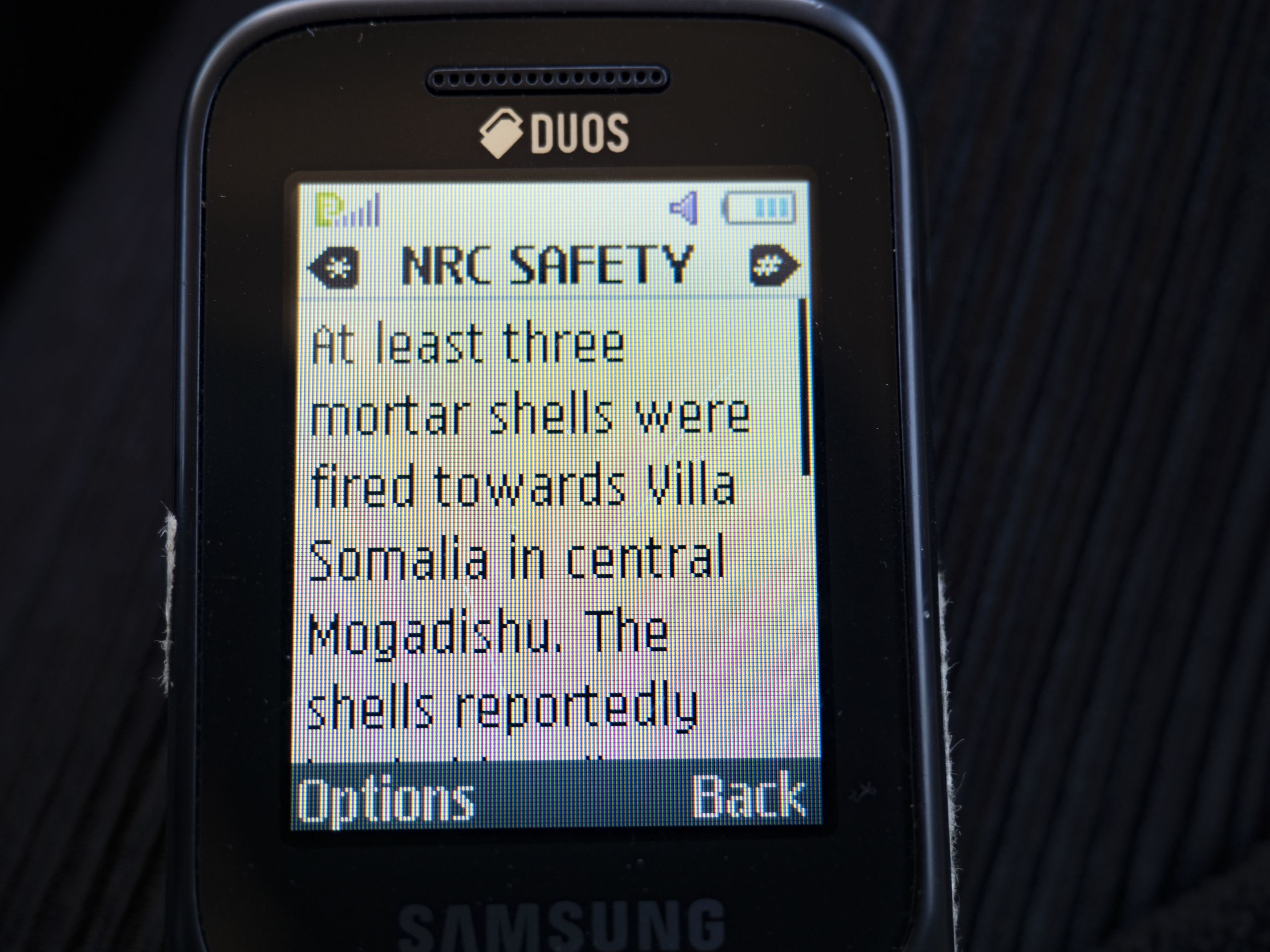 Frequent attacks
Although security is better in the areas around the big cities than in the areas controlled by al-Shabaab, it is far from safe anywhere in Somalia. People who are internally displaced, the local population and humanitarian aid workers are all at risk. Southern and central Somalia are particularly vulnerable to bomb explosions, suicide bombings, armed attacks and kidnappings.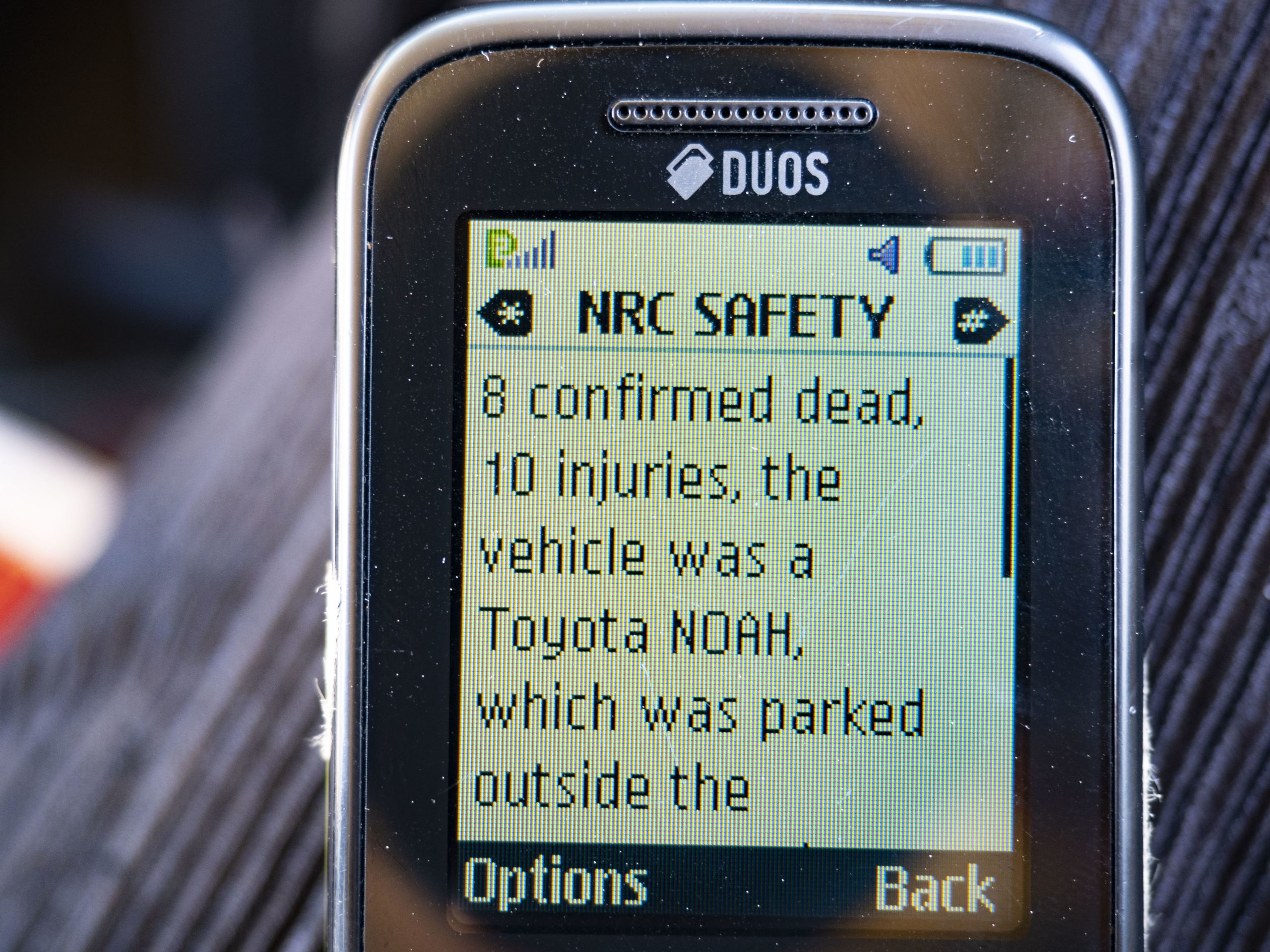 During our visit to Somalia in September, we received daily alerts on new attacks and bomb explosions. Unfortunately, these are everyday events that receive little attention in the developed world.
I was due to visit Somalia in July 2019, but had to postpone the trip as the largest hotel in Kismayo, one of the cities we had planned to visit, was attacked the day before we left and 26 people were killed. A local politician and a well-known journalist were among those killed.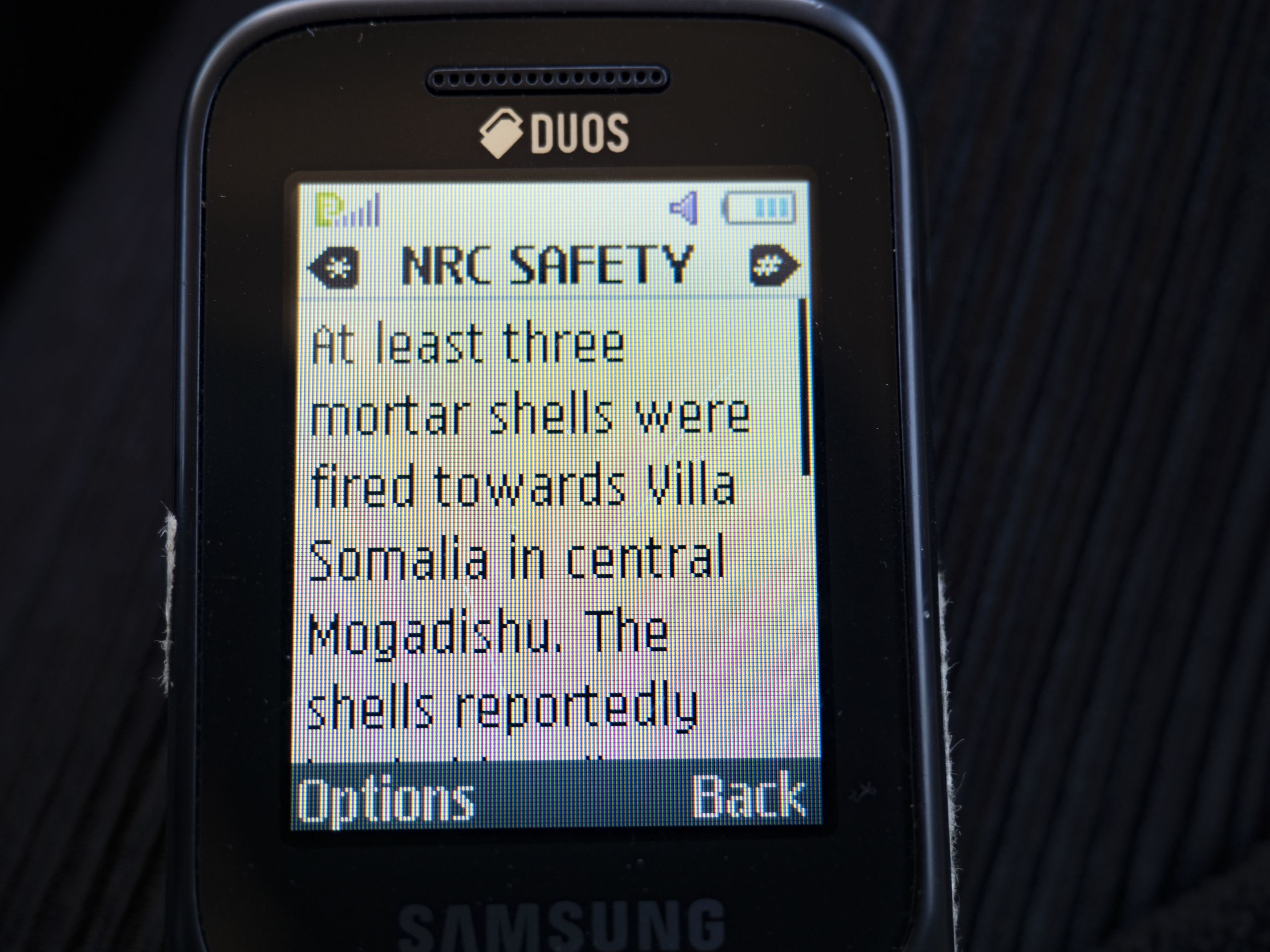 During our visit to Somalia in September, we received daily alerts on new attacks and bomb explosions. Unfortunately, these are everyday events that receive little attention in the developed world.
Two months later we were able to travel to Somalia, but it was still too dangerous to visit Kismayo. The day we arrived in the capital Mogadishu, we were told that grenades had been fired at the president's office. A few days later, a car bomb was detonated outside a newly opened hotel in the city and at least four people were killed. This is everyday life in Somalia, and unfortunately, such events are so commonplace that they are hardly reported in international media.
Humanitarian aid workers kidnapped
The attacks in Somalia are particularly aimed at the authorities, but unfortunately, humanitarian organisations have also been direct targets, and aid workers are particularly vulnerable to kidnappings. In 2018, a German Red Cross aid worker was kidnapped from the building next-door to where NRC's staff live in Mogadishu. She has still not been released.
In order to limit the risk of kidnappings and attacks, humanitarian aid workers must take a number of precautions. Foreign aid workers are extremely vulnerable and cannot move freely at all.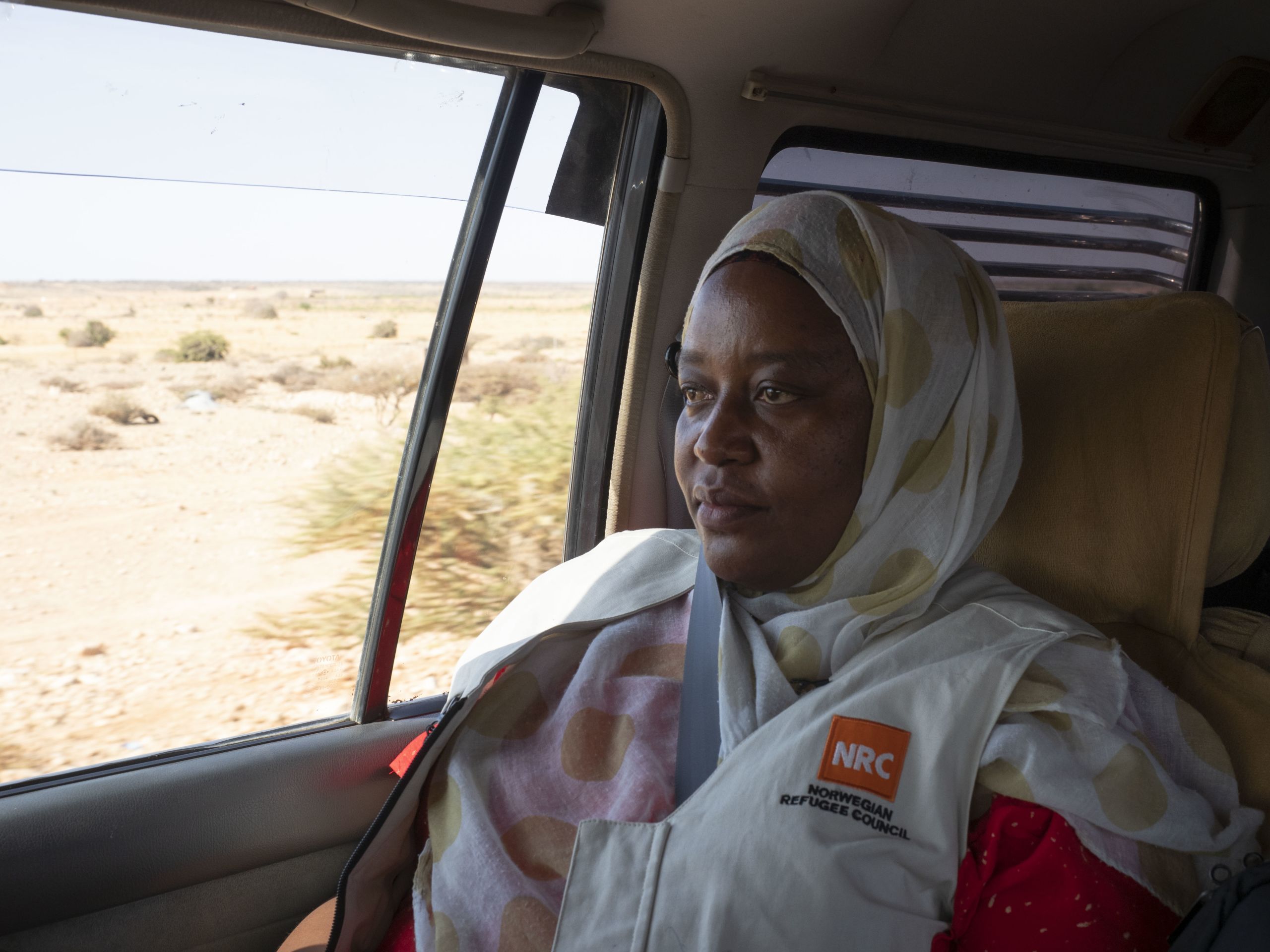 Mercy Gitau is responsible for NRC's water, sanitation and hygiene projects in Somalia, and travels across the country to follow up our work.
Mercy Gitau from Kenya is responsible for NRC's water, sanitation and hygiene projects in Somalia. She is stationed at NRC's office in Garowe, but regularly visits the many other field offices around the country to follow up her work there. She has worked in Somalia for various organisations since 2005 and has long experience working under the demanding conditions in the country. She is painfully aware of the risks her job poses.
"I receive daily security updates on new attacks and explosions, and know that there is always a risk that I too could end up in the wrong place at the wrong time. But I do everything I can by following the safety rules. A good friend and colleague of mine was kidnapped here in Somalia a few years ago. She was held captive for two years before being released. Naturally, such events have an effect on you," she says.
Fact: "Hard-to-reach-areas"
"Hard-to-reach areas" is a humanitarian term used to describe areas that are difficult to access, unsafe to work in and that have high levels of conflict, which means that the people living there don't receive the protection and assistance they need.
Due to the risk and instability, these areas are often neglected in terms of international humanitarian law and humanitarian principles. Deliberate and arbitrary attacks on the civilian population are often common, and humanitarian aid workers trying to reach people in need can also become targets. This makes it difficult to provide the necessary assistance when people need it most.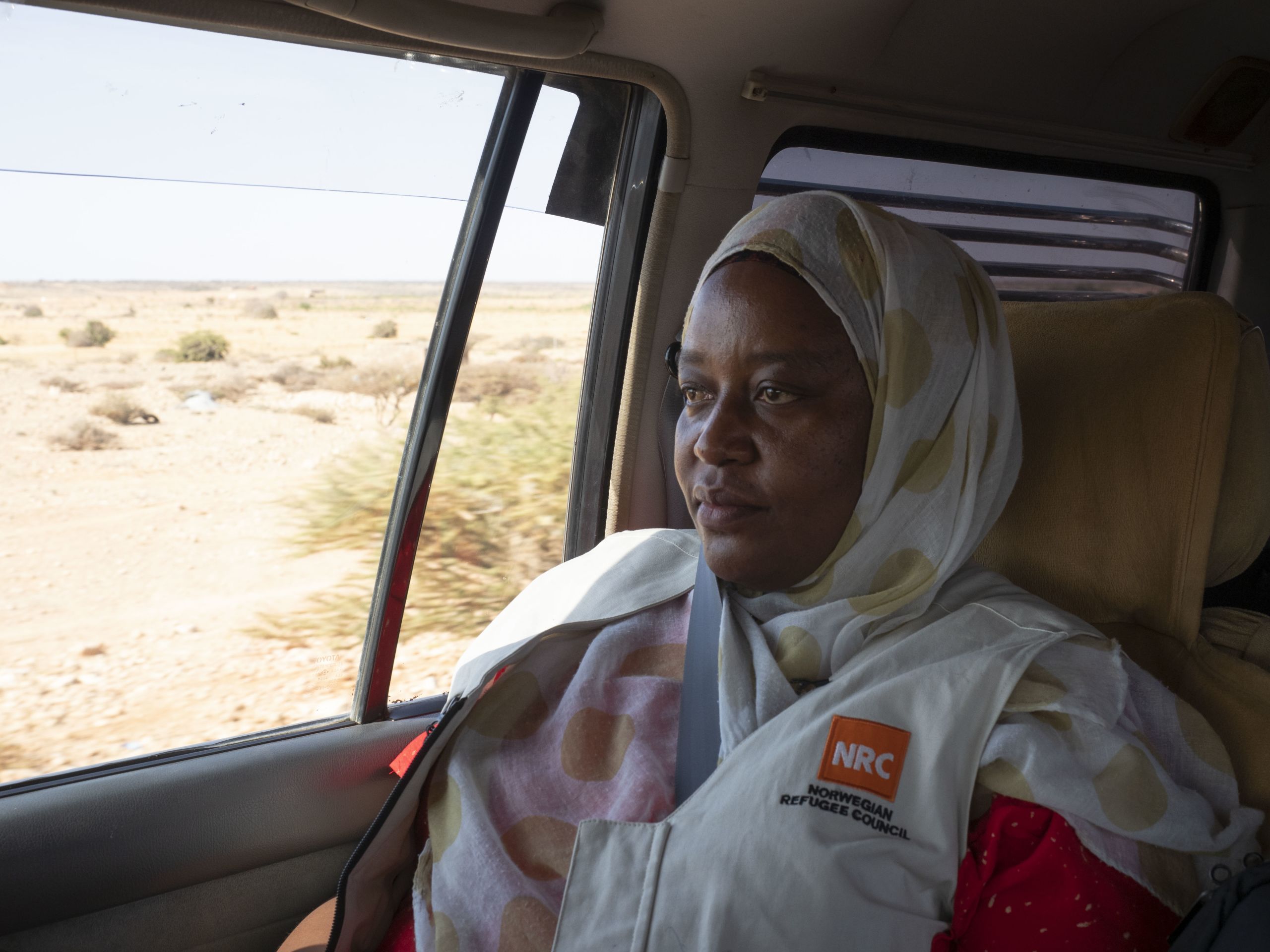 Leading the way on security
NRC works in 15 of the 17 most hard-to-reach countries in the world. That's why we take safety and security seriously and make sure that we put our staff in the best possible position for dealing with these difficult challenges. An important part of this preparation is a five and a half day security course that we arrange for our own personnel and for humanitarian aid workers from other organisations.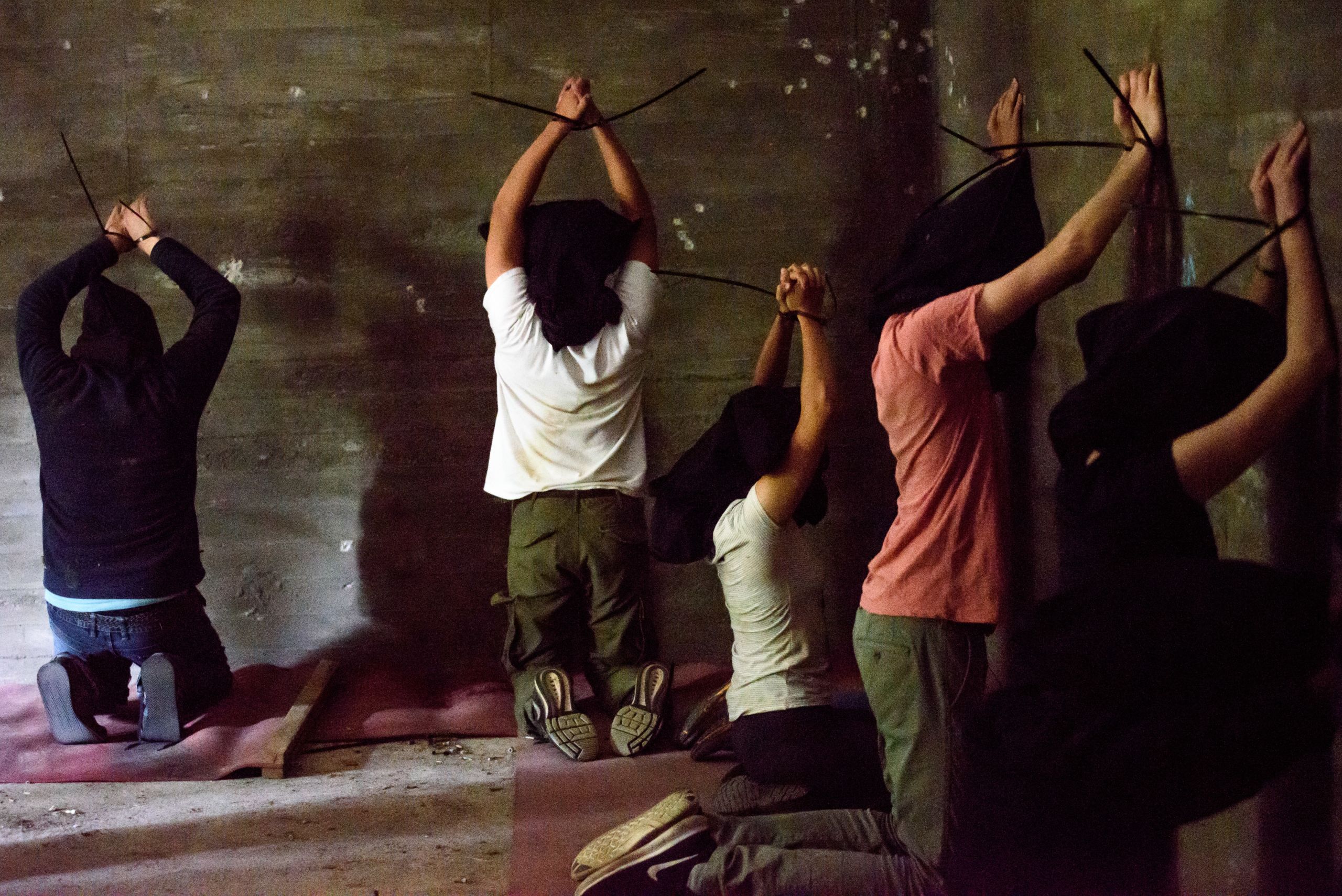 The course teaches how to limit the risk of dangerous situations occurring, and how to behave if the worst does happen. We provide practical and realistic training on how to react if you are shot at and how to behave if you are kidnapped. The course also focuses on how to help colleagues who are attacked, including by providing first aid.
The instructors have direct experience of being kidnapped and share valuable lessons on how to survive in such an extreme situation.
Mercy had worked for several other organisations in Somalia before, but had not been offered this type of training until she began working for NRC a year ago.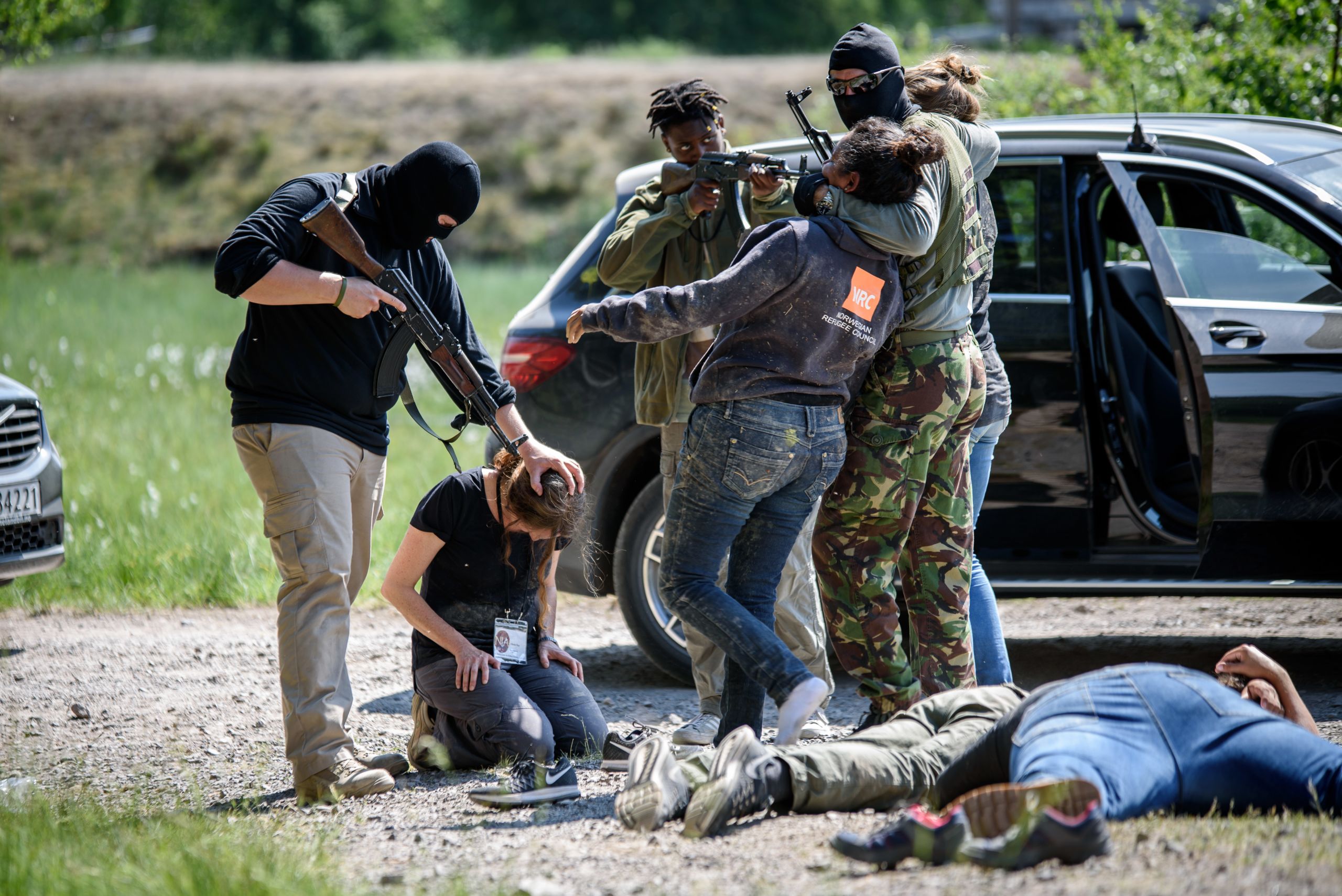 "After I attended the NRC security course, I became much more aware of how to deal with a potentially dangerous situation. It provides an extra layer of safety and security that is important to have when you are working under difficult conditions," she says.
Not a job for just anyone
The security situation places great restrictions on freedom of movement, both during and outside working hours. Everyday activities, which most people take for granted, are usually impossible to carry out, and you must be constantly on your guard in case something happens. Life as a humanitarian aid worker in a country like Somalia is not for just anyone.
Mercy lives in a small flat on the floor above NRC's office, where she mostly has to stay when she is not at work. All of NRC's premises have a secure bomb room where staff can seek refuge if the building is attacked. The room is equipped with enough food and water to be able to survive until help arrives.
"It is a special life to have to stay indoors most of the day and not be able to go for a walk, visit friends or go out to a restaurant. At the same time, my room is a place where I can relax and feel safe. At home, I can also have contact with my family at home in Nairobi. I usually call my son on Skype or by phone every afternoon when he comes home from school to hear how he's doing," she says, smiling.
Ensuring that help arrives
Most people who work for NRC in Somalia are themselves Somalis. While they are less vulnerable to direct attacks than foreign aid workers, the security challenges are nevertheless considerable. There is always a risk of roadside bombs, explosions or ending up in a crossfire. Nevertheless, they manage to carry out their work by focusing on safety and good routine.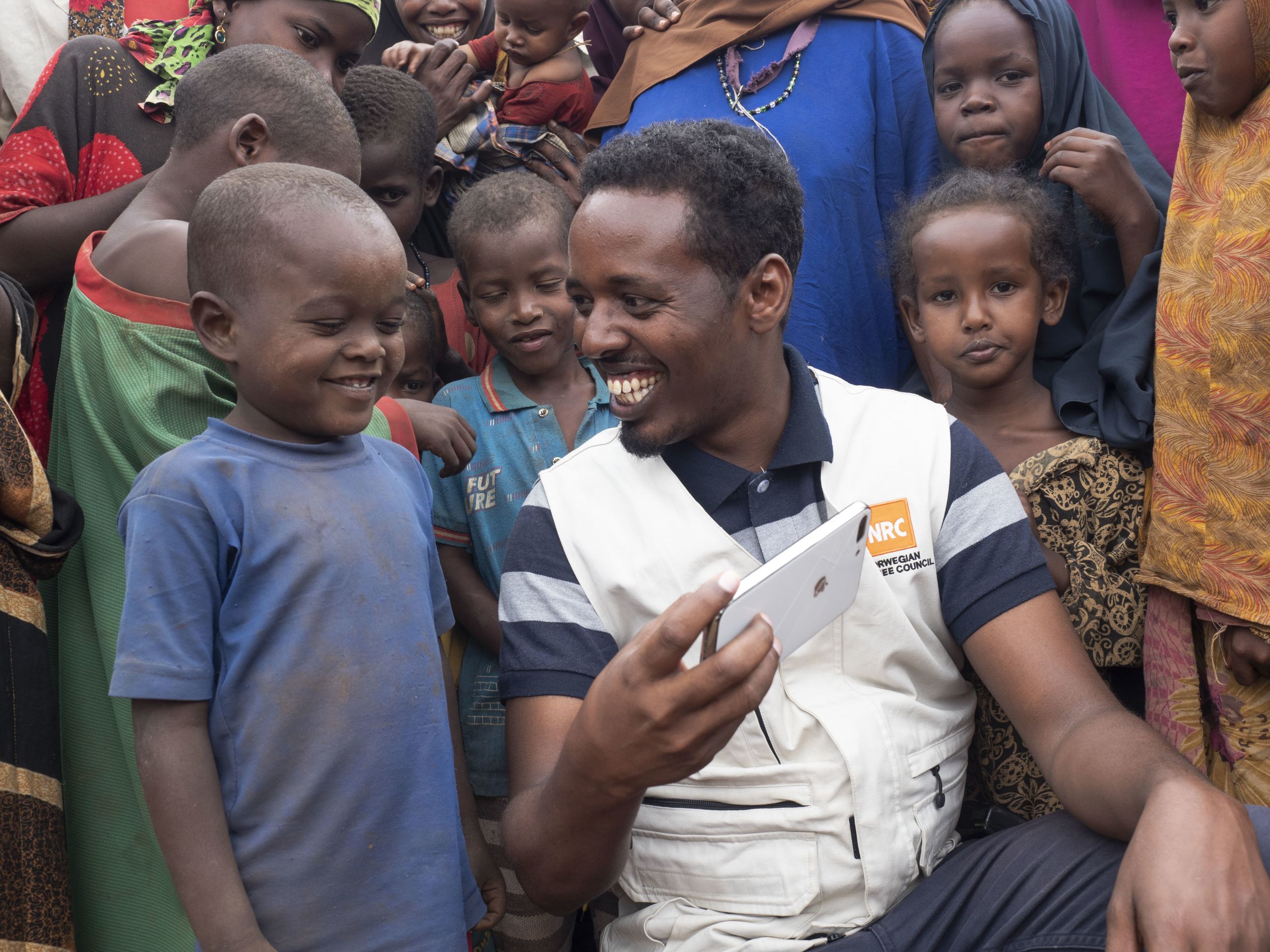 Children who have grown up in areas controlled by armed groups have often not been given the opportunity to attend school. Many parents hope for a better future for their children as they flee to urban areas.
Kassim Mohamed Adam leads NRC's work in Baidoa and ensures that thousands of internally displaced people have access to clean water, money to buy food, shelter, education for their children, and help to find a sustainable livelihood. He grew up in Baidoa and says that more than 400,000 displaced people have fled to the city in recent years, which has also affected the security situation.
"As humanitarian aid worker, I am extra careful about what I do, both at work and in my free time. I am always conscious of taking as few risks as possible, and I rarely go outside after dark," says Kassim.
In 2019 alone
were forced to flee due to conflict,
drought or floods.
He explains that all Somalis have in some way been affected by the conflict in the country. He himself had to flee to Mogadishu as a child during the civil war. Even after his family was able to move back to Baidoa, they could feel the effects of the conflict. Kassim's father worked as a police officer in his hometown and received threats from warring parties. When one of his colleagues was killed, he took the threats seriously and fled to Ethiopia, where he lives to this day.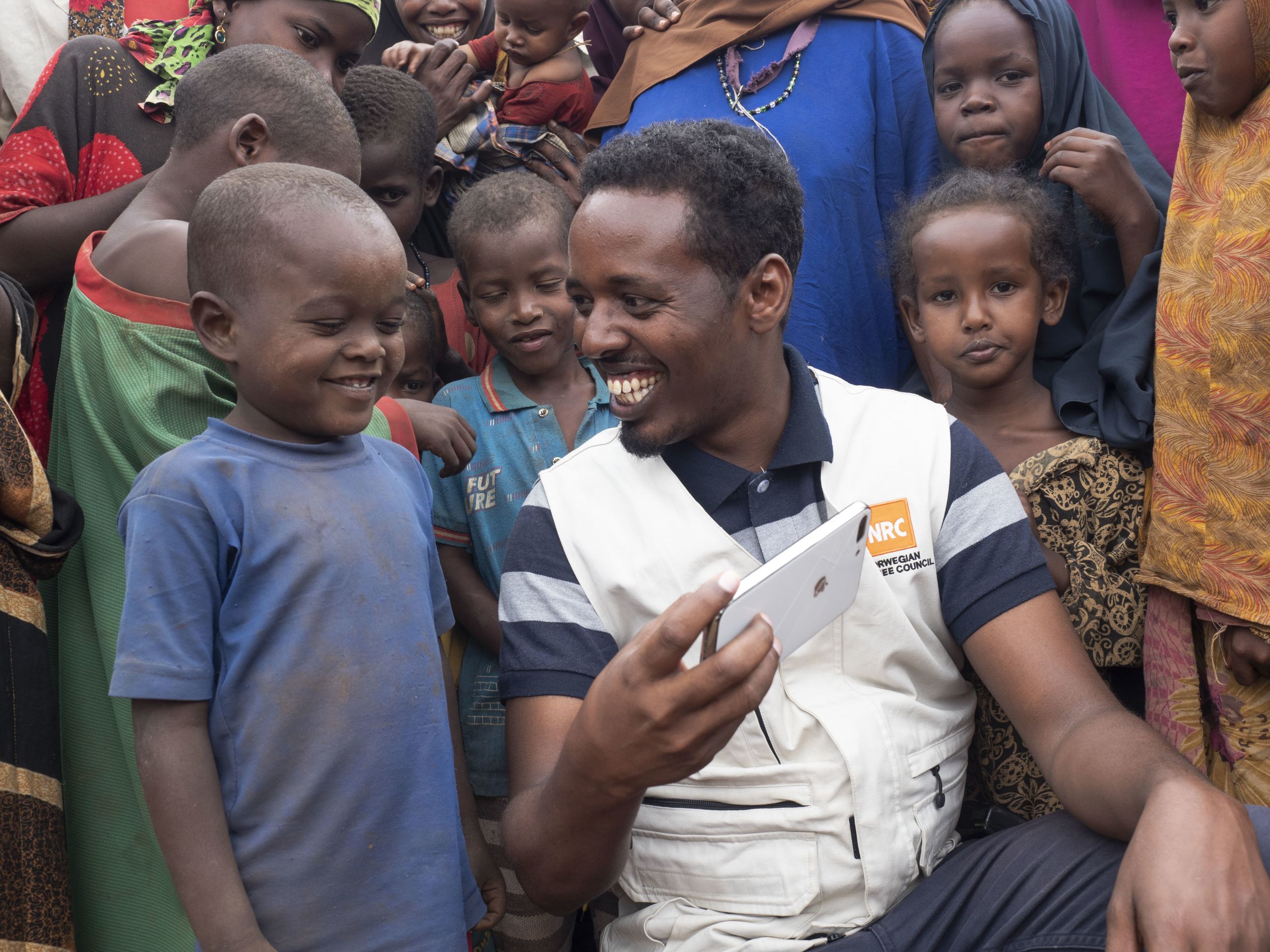 NRC will stay as long as possible
Several organisations have withdrawn from Somalia, either temporarily or permanently, because they have decided that it is too dangerous to continue their work. The people who suffer when humanitarian aid stops are the innocent civilian population, and especially the most vulnerable groups. That's why, at NRC, we are doing everything we can to stay. We are focused on doing whatever is needed to allow us to continue our work without exposing our staff to unacceptable risk.
Often, our local operations have to be limited during periods of extreme risk, and some of our personnel have to be evacuated, but we do our utmost to maintain the most important functions. We do everything we can to avoid using armed guards, but if that is the only way we can provide assistance, we must accept it in certain cases.
There is a great risk associated with transport, and it is often impossible for our staff to travel or to transport emergency aid by road. Consequently, we depend on using aircraft to a large extent. This is both expensive and requires a lot of planning.
To be able to provide humanitarian aid in countries like Somalia, we depend on those who finance our work understanding the challenges and being willing to pay for the necessary security so that we can reach those who need help the most. It is extremely demanding to obtain funding for humanitarian work in hard-to-reach areas.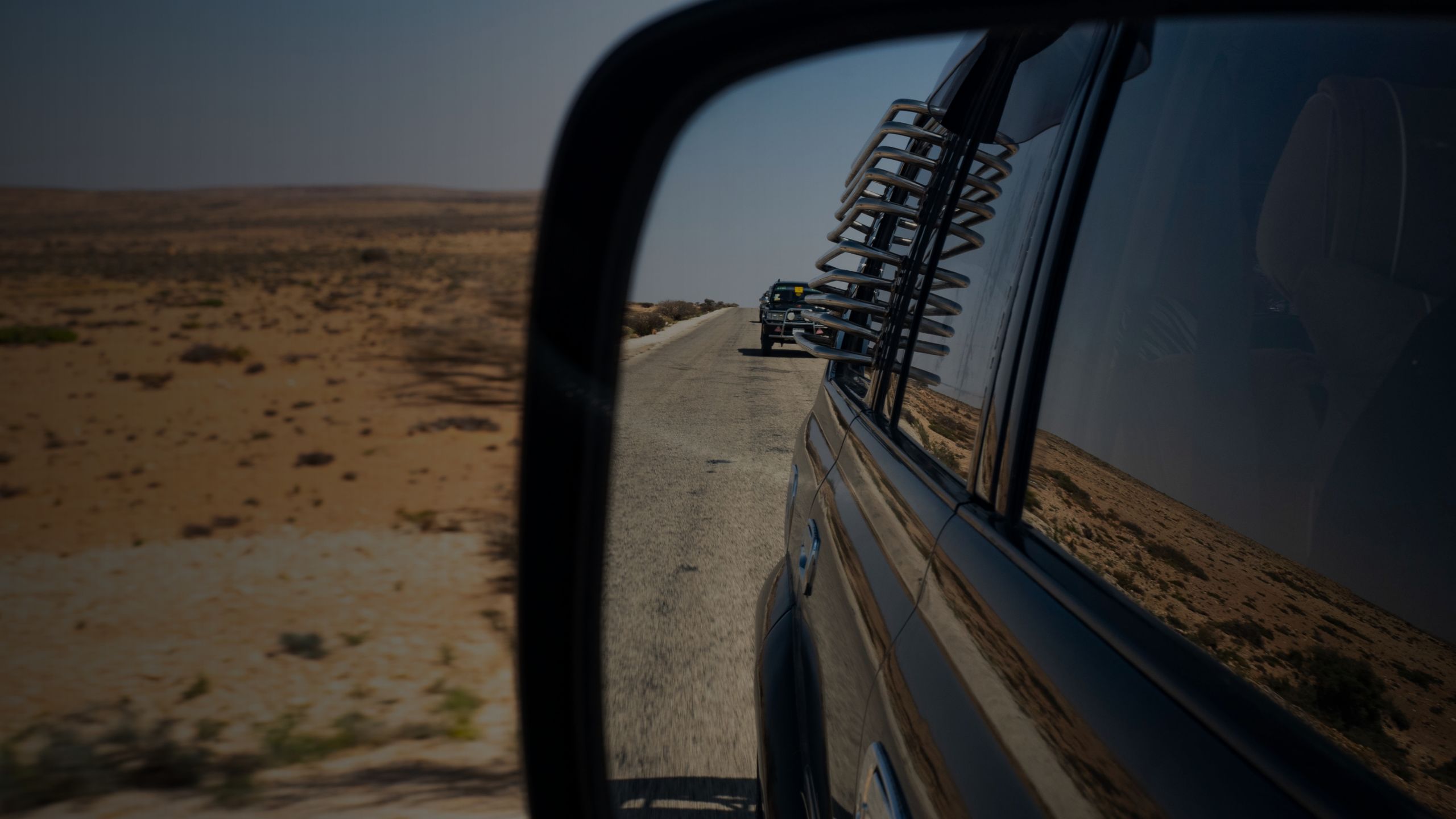 Reaching those in need
Previously, more than half of Somalia's population supported themselves through agriculture or by herding goats over large areas. Because of the drought, they have had to flee to the cities where it is easier to receive humanitarian assistance. Few people manage to find work, and many end up living in overcrowded settlements for internally displaced people or building simple houses in informal settings where they risk being thrown out at short notice.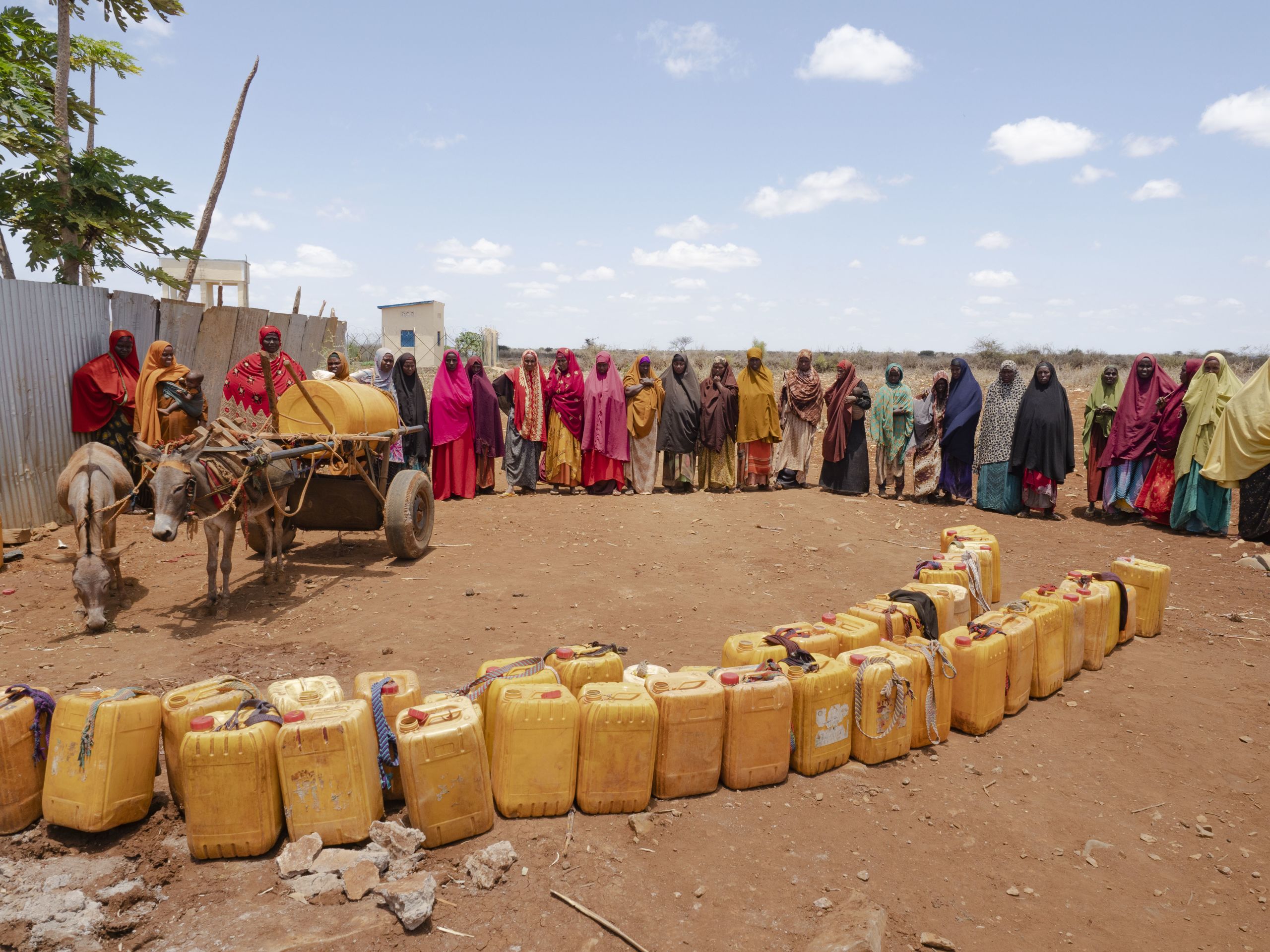 Most would prefer to stay where they originally come from, but this is often impossible because humanitarian organisations don't have access to provide aid. NRC is doing everything it can to avoid people having to flee to the city by helping them where they live, whenever possible.
In the town of Qardo in Puntland, northern Somalia, NRC has drilled several wells that provide water both to the local population and to displaced people from the surrounding areas. The wells provide water for both people and animals and allow people to continue their lives of traditional animal husbandry despite the prolonged drought.
Hali Said Jamal, a 55-year-old woman, has brought her goats to the well that NRC has drilled. Like many Somalis, she herds animals over large areas to find pasture and water.
"Before we got this well, we had to walk up to 15 km to find water for our animals. Most of my animals died because of the drought. Also, people lacked water and we often went 24 hours without anything to drink. We've had a lot of trouble in recent years, but life has got a lot better since we got this well," says Jamal.