NORCAP
Global provider of expertise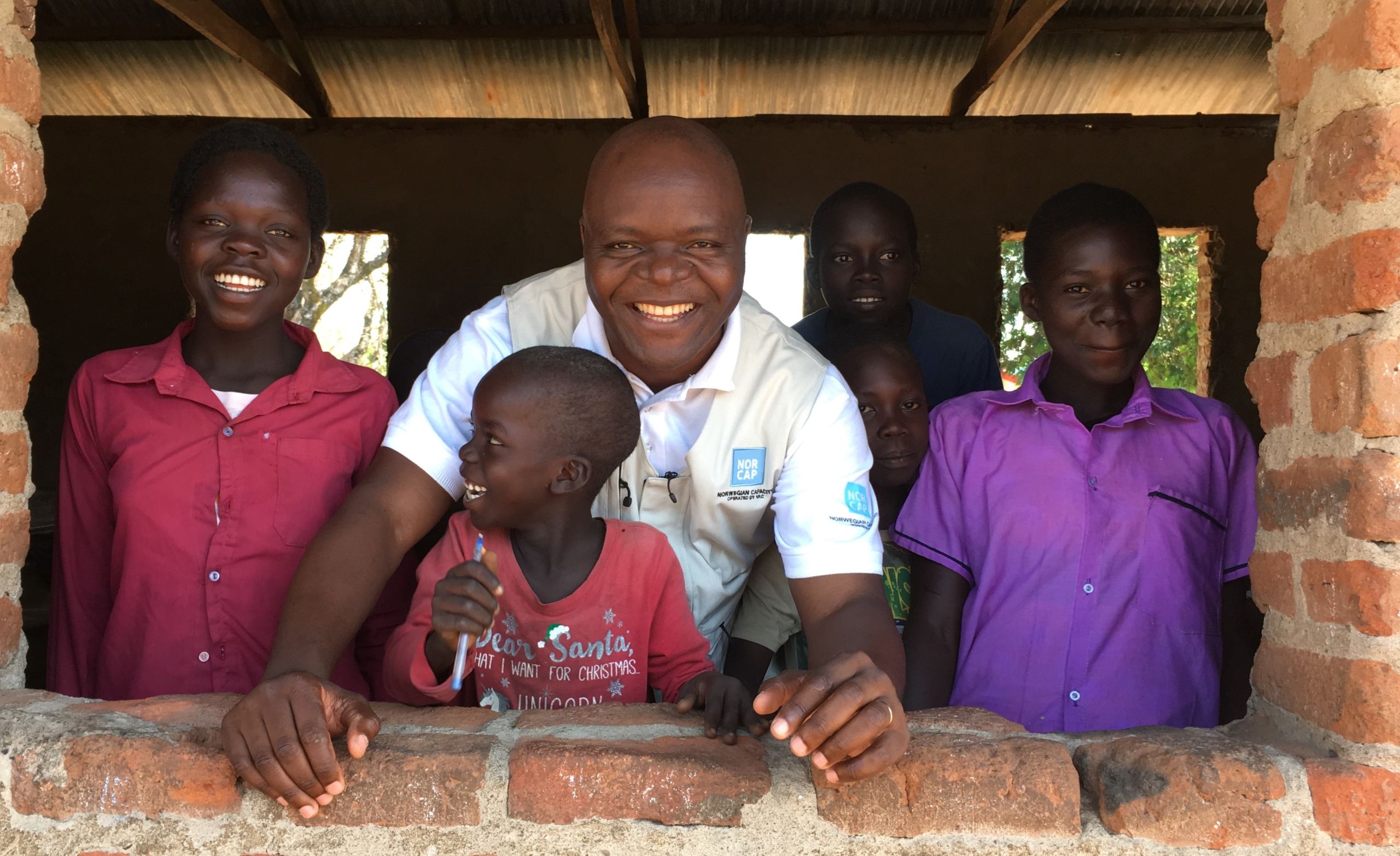 Who we are
NORCAP is a global provider of expertise that contributes to solving challenges in the humanitarian, development and peacebuilding sectors. Our ultimate aim is always to strengthen the resilience and protect the lives, livelihoods and rights of vulnerable people and communities.
NORCAP was established nearly 30 years ago to provide the UN with urgently needed extra personnel to deliver aid and help those in need during and in the aftermath of the Gulf war. We were able to deploy experts at short notice to strengthen the response capacity, and this flexibility and can-do-attitude still runs in our veins.
A lack of capacity and coordination at the system level prevents the efficient delivery of assistance. But our independence and flexibility enable us to bring stakeholders together across sectors and mandates.
Providing additional staff, however, is not enough. The world faces fundamental and complex challenges. The number of humanitarian crises has increased, often combining conflict and disasters triggered by natural hazards, and the people affected need more than food and shelter. They have a right to be heard and to take part in shaping the response and their own futures in line with international human rights standards.
We want to make a change for people in need. That means working to uphold their dignity, build resilient communities and ensure peaceful transitions from conflict to democratic societies.
We collaborate to establish more effective ways of working on the ground, and our approach is proactive and strategic.
We develop projects with partners that focus on building communities' capacity and sustainability, always tailored to the needs of those affected
 We promote more effective ways of working at the global level and in the field 
We deploy experts to strengthen and develop our partners' capacity
Our people
We have deployed experts on close to 10,000 missions since 1991. Comprehensive recruitment and years of experience enable us to deploy people with the expertise, interpersonal skills and cultural awareness needed in a wide range of contexts and crises.
Given their independence from operational and sector agendas and interests, our experts are well placed to identify and address critical competency needs, improve collaboration and encourage new and innovative approaches.
Our experts undertake short and longer-term missions, giving them and their partners the flexibility and continuity they need to get the job done.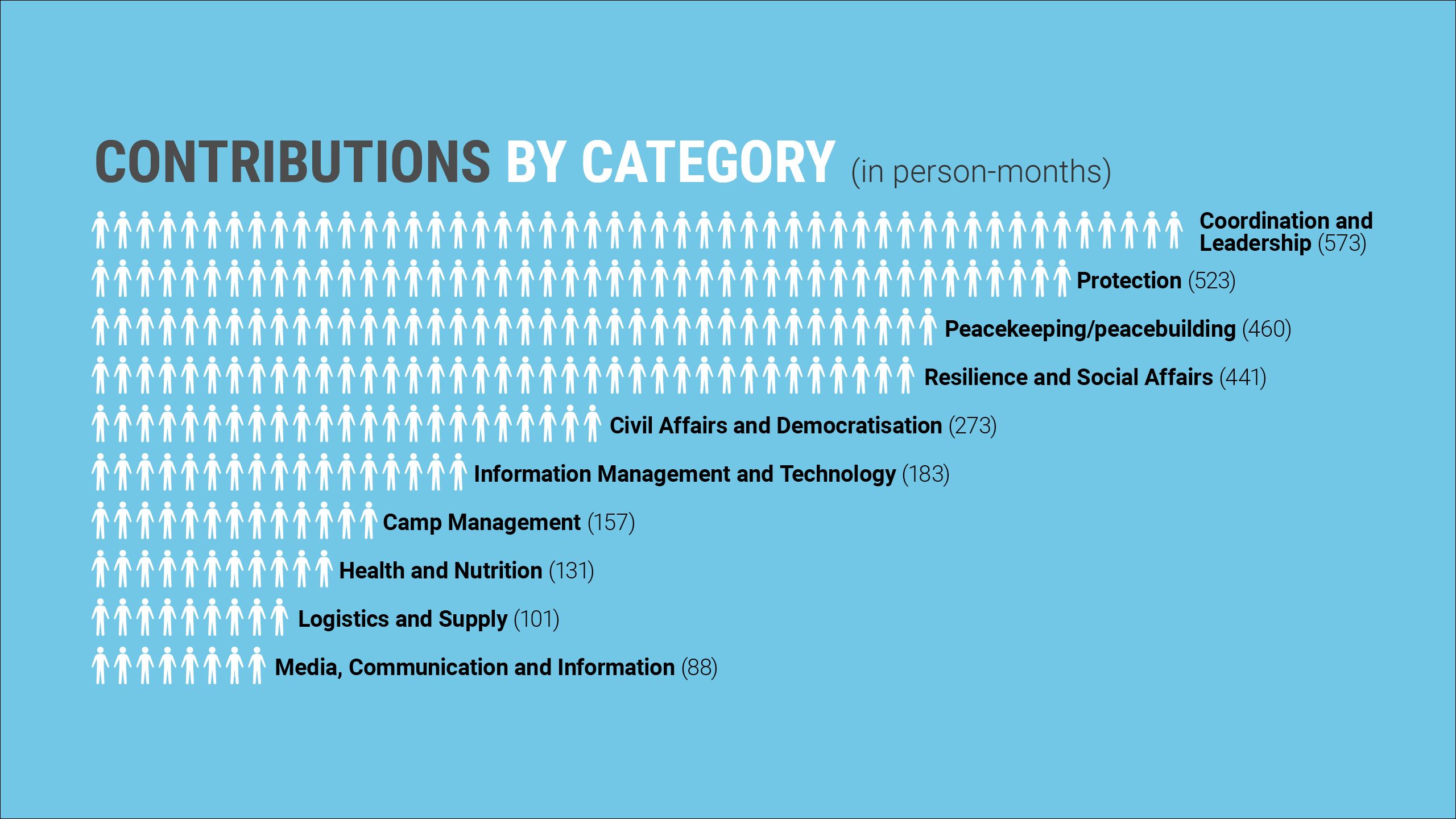 DR Congo: Addressing immediate needs and long-term challenges
Political instability, outbreaks of cholera and Ebola and an underfunded humanitarian response continue to undermine efforts to meet needs across the Democratic Republic of Congo (DRC). We stepped up our support in 2018, with our experts leading the Ebola response and developing a comprehensive action plan to end gender-based violence (GBV).  
The second Ebola outbreak in 2018 was declared in August. It hit the conflict-affected provinces of North Kivu and Ituri, and was still claiming lives six months later. We had three experts working directly on the response, including Arsene Mamert Enyegue who was on mission with the World Health Organisation (WHO).  
As coordinator for the health cluster and implementing partners in North Kivu and Ituri, Enyegue led the Ebola response in the two provinces. He worked with the Ministry of Health, and partners in the health and water, sanitation and hygiene (WASH) sectors. Together they developed a preparedness plan and worked on infection prevention and control, safe and dignified burials and informing communities of the risks of Ebola.  He was key to ensuring a holistic and thorough response to the outbreak. 
"By collaborating with local organisations, we strengthened their ability to conduct rapid needs assessments. Because local organisations and communities are often the first responders to outbreaks of diseases like Ebola, it is crucial that we strengthen their capacity to provide assistance," Arsene Enyegue says.  
A total of 30 experts supported humanitarian, development and peacebuilding efforts in DRC last year and another 17 were deployed to Uganda to assist refugees crossing the border, making it one of our largest responses overall.  
They provided life-saving assistance in the areas of health, sanitation, protection, sexual violence and food security. They also contributed to longer-term interventions such as GBV prevention and improving access both to clean water near schools and to quality education for refugees at the border with Uganda.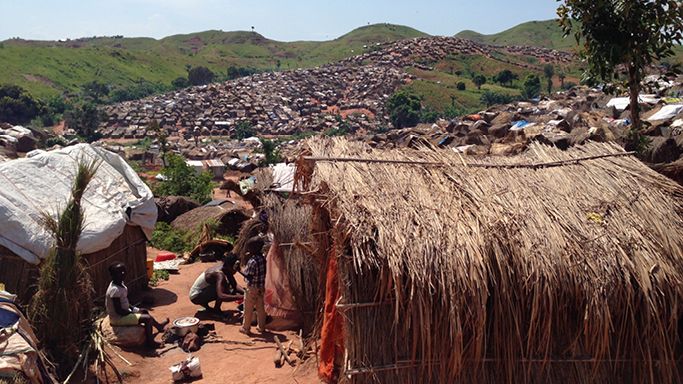 The road to ending GBV 
The long-term effects of GBV on survivors and their communities are horrendous, and more than 35,700 cases were reported across DRC in 2018, according to the UN Population Fund (UNFPA). Call to Action has, however, brought hope that there may be more effective ways of preventing and responding to this life-threatening violence. 
We support Call to Action's multi-stakeholder initiative, and our regional expert on GBV in emergencies, Christine Apio, spent the second half of 2018 developing its roadmap for DRC. The aim is to change the way the phenomenon is addressed and shore up commitment and accountability among international and local organisations and donors in bringing it to an end.  
Part of Apio's work was to identify the specific tasks needed within the overall humanitarian response to make headway in combatting GBV. These included the development of expertise on risk mitigation and ensuring that interventions are well coordinated across all sectors.  
"Partners take responsibility for specific action areas of the roadmap. This means they also make a commitment to support each other's efforts and hold one another accountable for action," she says.  
The roadmap was launched early 2019, and implementation is still in its early stages, but Apio says an increased commitment is already evident among responders to strengthening the GBV response. 
"The roadmap is by and large a way to ensure that the humanitarian community and donor states deliver GBV services and integrate GBV considerations in their work," she says.  
"In 2019, advocating to keep GBV high on the humanitarian emergency agenda is a key priority. This includes striving to provide all local responders with the capacity needed to deliver on their commitments.  
"Ultimately, the success of the Call to Action initiative is dependent on specific improvements made in the lives of survivors of gender-based violence, and those who face the risk of such actions every day."   
Bangladesh: Coordination is key  
The fate of the 900,000 Rohingya refugees who fled to Bangladesh to escape violence and prosecution in Myanmar remains unclear. As humanitarian agencies try to introduce longer-term programmes, NORCAP improved coordination and collaboration.  
Despite the efforts of the humanitarian community and Bangladeshi authorities to address the crisis, many of the challenges of its early stages remain. A lack of available land to expand the camps means they are still overcrowded, which facilitates the spread of disease.  
The Bangladeshi and Myanmar authorities have reached an agreement on repatriation, but ongoing violence against minorities in Myanmar's Rakhine state makes it impossible for people to return to their homes.  
The Rohingya refugee crisis was one of our largest responses in 2018. We deployed 47 experts to support organisations in as the areas of shelter, education, child protection, sexual and reproductive health and gender mainstreaming.  
We also supported improvements of coordination and collaboration both between UN agencies and between the humanitarian community and the authorities. Our reporting liaison officer was deployed to the UN Refugee Agency (UNHCR), where she helped to improve its coordination and information-sharing with the national body responsible for humanitarian assistance to the Rohingya in Bangladesh (the Office of the Refugee, Relief and Repatriation Commissioner).  
Specialised epidemiologists helped to prevent outbreaks of water-borne diseases such as cholera and other infections in the camps by providing extensive training for doctors, nurses and other medical assistants. Systematic data collection and monitoring, and better collaboration between health personnel and the WASH sector also helped to improve early warning systems.   
Three CashCap experts led work to establish a coordination platform linking the cash working group with the wider humanitarian system. They also advocated with the government and other senior decision-makers for the use of more cash-based interventions in the response.  
According to an external review of the CashCap deployments, the Government of Bangladesh has been reticent to support humanitarian actors' provision of cash transfers to the Rohingya refugees. However, the report concludes that CashCap, due to its neutrality and independence, was the only entity with enough credibility and distance from operations to "ensure the successful coordination and promotion of cash-based interventions." CashCap is also seen as the sole provider of the unbiased technical support operational agencies needed to meet refugees' needs.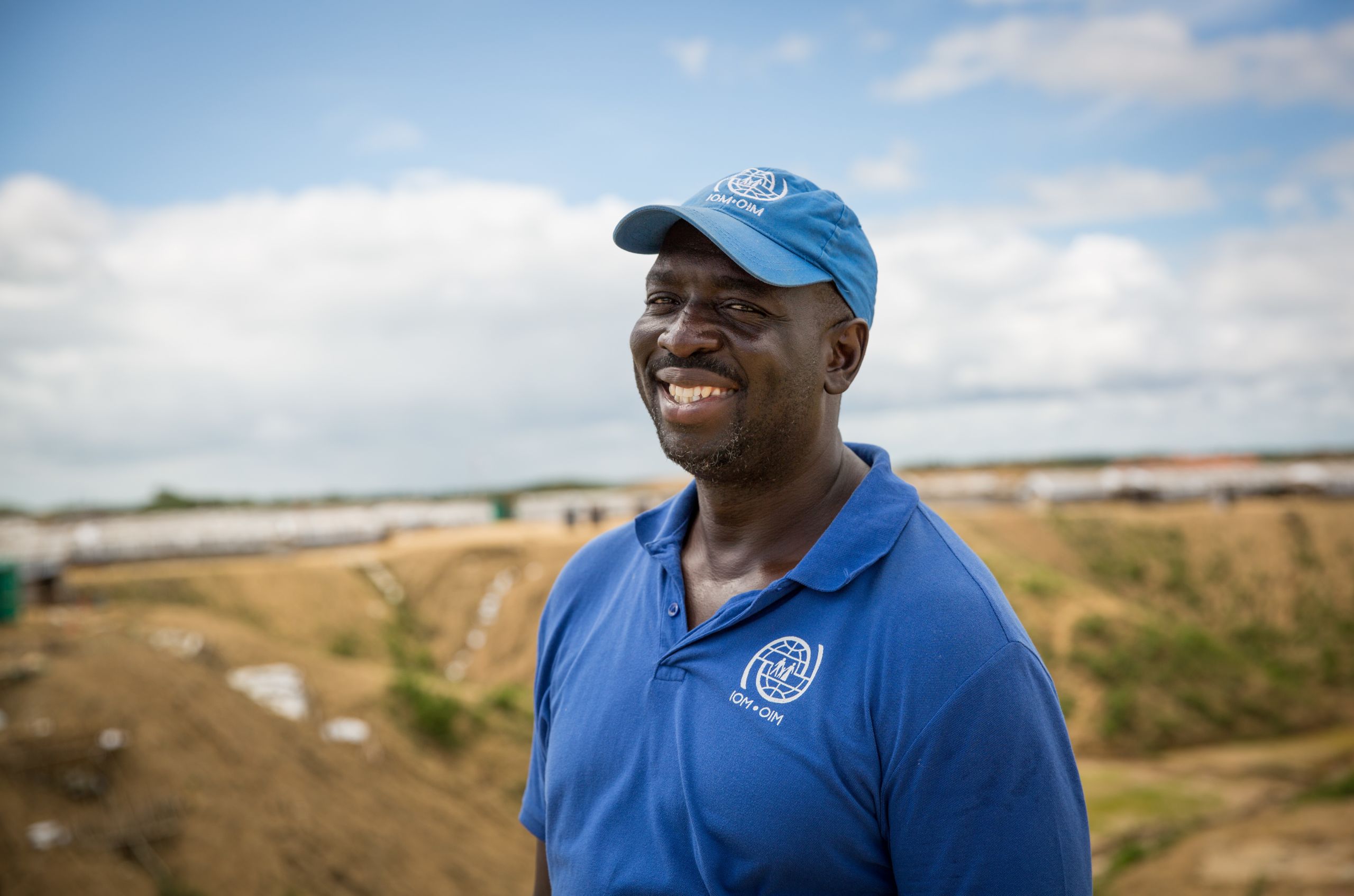 Iraq: Struggling to rebuild  
The Iraqi government has retaken large areas previously held by Islamic State in Iraq and the Levant (ISIL), but still faces challenges in ensuring people's safety and stability and responding to humanitarian needs. NORCAP has provided a wide range of expertise, focused on reconstruction and coordination in the Mosul area.  
Around 1.8 million people are still displaced and reluctant to return to reclaimed areas because of damaged housing, insecurity and a lack of basic services and job opportunities. Most of the response funding is for short-term humanitarian interventions, making it difficult to implement longer-term recovery projects. Strained relations between Baghdad and the autonomous Kurdish Region of Iraq have also hampered the recovery effort. 
We deployed 12 experts to UN agencies in Iraq in 2018. Much of our support, including on cash and information management, helped partners to target appropriate amounts of assistance to out-of-camp settings. Many displaced people live with local hosts, and both groups have significant needs.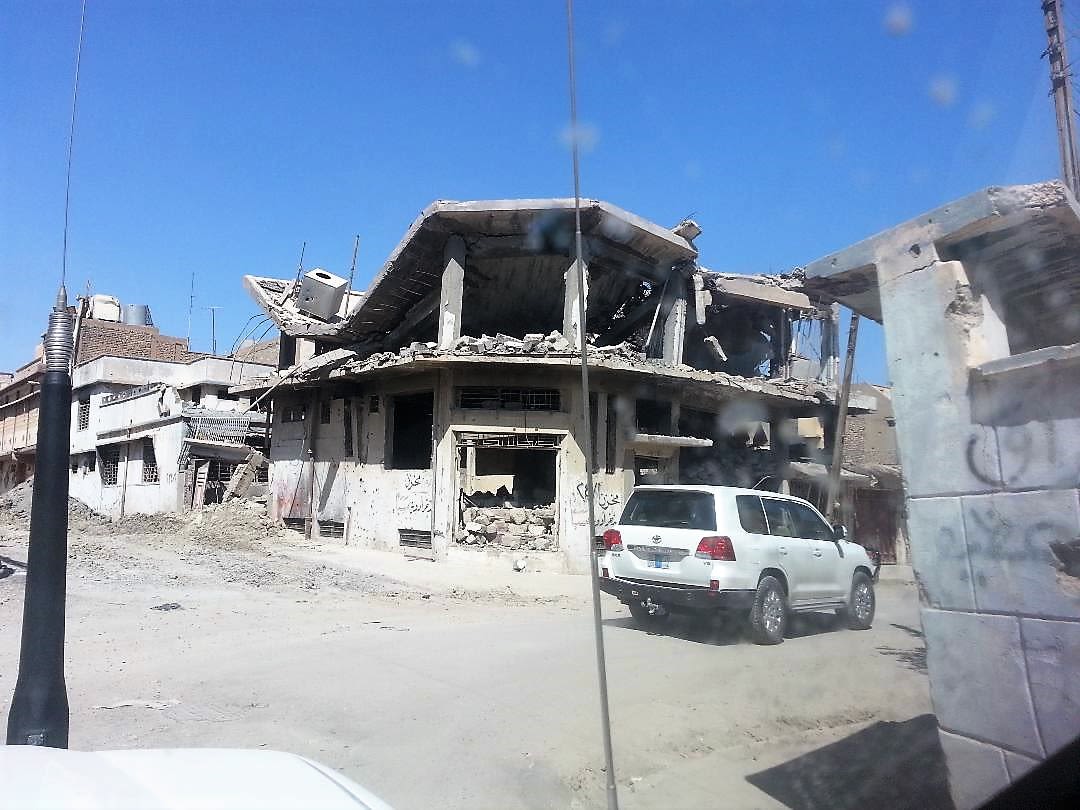 We deployed Jacob Walla, a livelihoods officer, to the UN Development Programme (UNDP) to help improve opportunities for people in the Mosul area. He implemented cash-for-work projects in which participants, both male and female, were paid to remove rubble and debris, paving the way for reconstruction and displaced people's return. The initiative also injected money into the local economy.  
Khaled Arabi, customs specialist worked to speed up Iraq's import procedures for much-needed humanitarian supplies, helping agencies to meet their food delivery targets to refugees and internally displaced families. He supported 60 humanitarian logistics partners in strengthening their communication and coordination, and developed direct links with government entities on customs issues.  
As a result, agencies were able to voice their concerns and get information and advice on shortening their delivery times. The ban on international flights to Erbil, shifts in territorial control and unclear regulations had previously meant goods were delayed and stuck in customs. 
Child protection expert Kim Liah supported the identification, registration and reunification of children and wives of ISIL fighters with their families in their home countries. He also helped to ensure that children get psychosocial services and legal protection and set up a database for the proper storage of sensitive data on them. He worked closely with the International Committee of the Red Cross and the Ministry of Labour and Social Affairs.  
Ukraine: Documenting the human consequences of conflict  
The conflict in eastern Ukraine has claimed 3,000 civilian lives and left 3.5 million people in need of humanitarian assistance. Fifteen NORDEM experts support the Organisation for Security and Cooperation in Europe (OSCE) monitoring mission in overseeing the fragile ceasefire and preventing further escalation of the conflict.  
Protests in Luhansk and Donetsk regions in March 2014 against the government installed in Kiev by the Euromaidan revolution soon escalated into armed conflict. Today, a significant part of eastern Ukraine is under the control of the two self-proclaimed people's republics, and the prospect of a political solution to the crisis seems bleak.  
A ceasefire agreed between the warring parties is violated several times each week, with a devastating effect on people living along the contact line. Damage to homes and infrastructure, displacement and restricted freedom of movement between areas controlled by government and pro-Russia separatists mean the conflict's area of impact also stretches much further.  
Among our deployees to OSCE's Special Monitoring Mission (SMM) is a human rights officer, following up on violations committed in the conflict-affected areas. She documents and reports on civilian casualties, damage to and military occupation of civilian property and freedom of movement restrictions. She also trains monitoring officers in human rights and provides advice on how to deal with cases of violations.  
The other 14 deployees are part of the monitoring teams that patrol throughout Ukraine, to document ceasefire violations and meet the parties to the conflict, civilians and other stakeholders. They register civilian hardship and share their information with humanitarian organisations providing basic services such as water, sanitation and hygiene. They also negotiate local ceasefires to allow for repairs to critical infrastructure.  
Their presence shows the civilian population and the parties to the conflict that the international community monitors what happens on the ground. Many people believe that without SMM's presence, the conflict would have escalated and perhaps spread to other parts of Ukraine.  
Latin America: Advocating for survivors of sexual violence
On mission with UN Women in the Latin America and Caribbean region, NORCAP's expert Victoria Larroche played a key role in strengthening the agency's capacity to participate effectively in the humanitarian response, particularly on gender-based violence (GBV). 
The deteriorating political and socioeconomic crisis in Venezuela has led to one of the largest mass displacements in South American history, and neighbouring countries are struggling to respond. Humanitarian needs are high and neighbouring countries are struggling to respond.  
Caravans of migrants have also left countries such as El Salvador, Guatemala, Honduras and El Salvador for Mexico and the US. Displacement is the result of a combination of factors, including generalised violence, climate change impacts, food insecurity and economic hardship. 
Humanitarian needs among those displaced are high and protection risks rampant, particularly human trafficking, sexual exploitation, survival sex, discrimination and xenophobia.  
These were some of the issues Larroche had to consider when she joined the regional office as a humanitarian, peace and security officer. "During emergencies, women, girls, boys and men are at an increased risk of GBV," she says.  
"To ensure that survivors have access to the help they need, we must cover all bases, mainstreaming gender into the overall response. This includes acknowledging that ending GBV requires long-term efforts and close collaboration with communities."  
Larroche also identified an urgent need to improve coordination between the regional office and the country offices in Brazil, Colombia, Ecuador and Trinidad and Tobago. This included better information sharing and knowledge exchange with the aim of strengthening their capacity to respond to the rising humanitarian needs in the region.   
UN Women's activities and programme strategy included women's and girls' needs and perspectives, but those more specific to indigenous and African-descendant groups, and those of the LGBT community were largely overlooked.  
"I made recommendations in the planning of activities to make the response more inclusive," she says.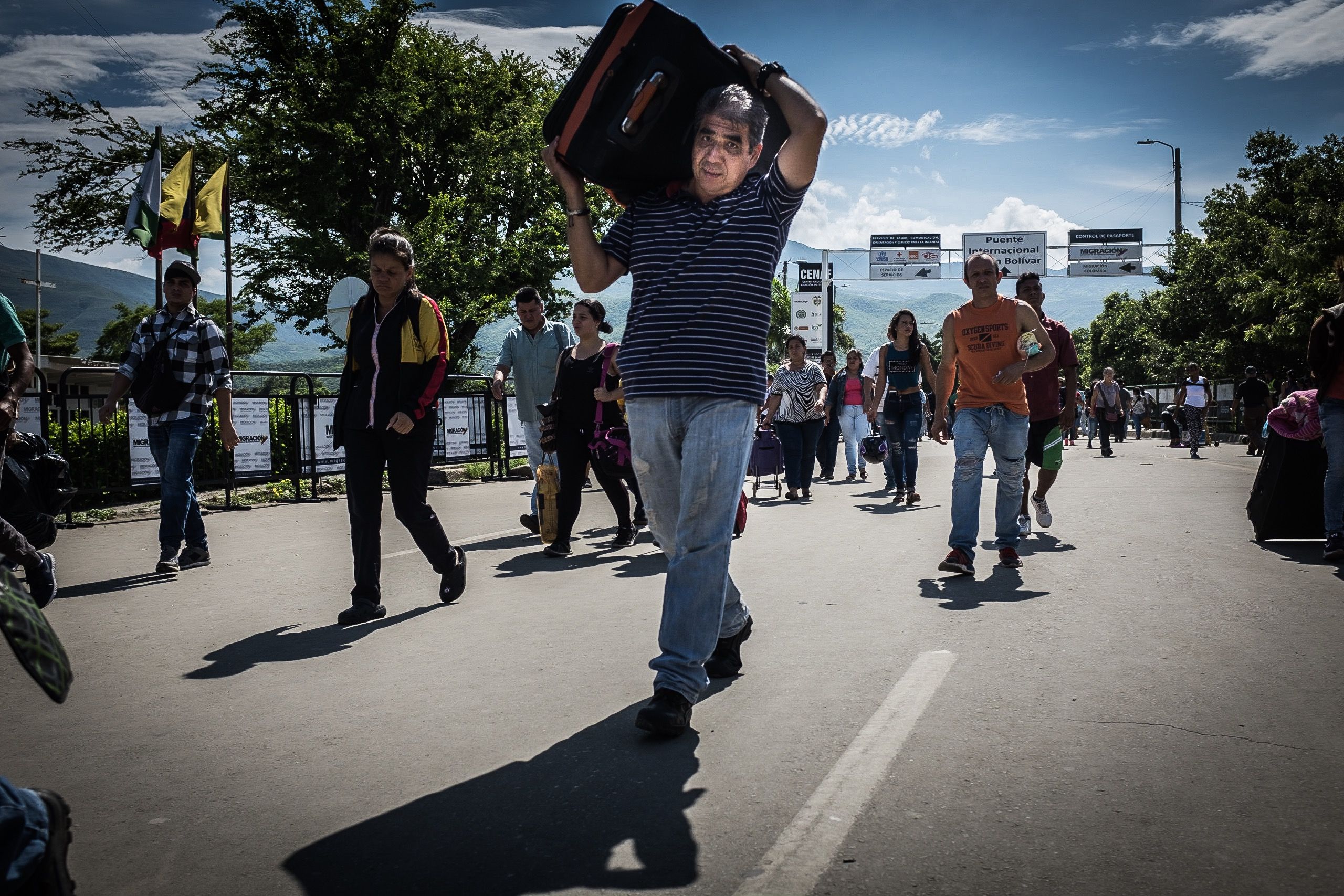 Including women and girls in the response 
Given the region's vulnerability to hurricanes, floods, drought, earthquakes and volcano eruptions, Larroche also focused her work on disaster risk reduction. She provided technical support and contributed to the development of a humanitarian strategy to include women and girls in all phases of disaster risk management and decision-making processes.  
UN Women's offices in the region are better equipped to respond appropriately to any humanitarian emergency as a result.  
As a South American, Larroche appreciates the opportunity to help her native region at a time of crisis. "I have worked in many places around the world, but I felt it important to return to this region. I can see how my knowledge and experience in protection and gender are highly valued here and have contributed to the ongoing response," she says.  
Bringing more effective ways of working to the field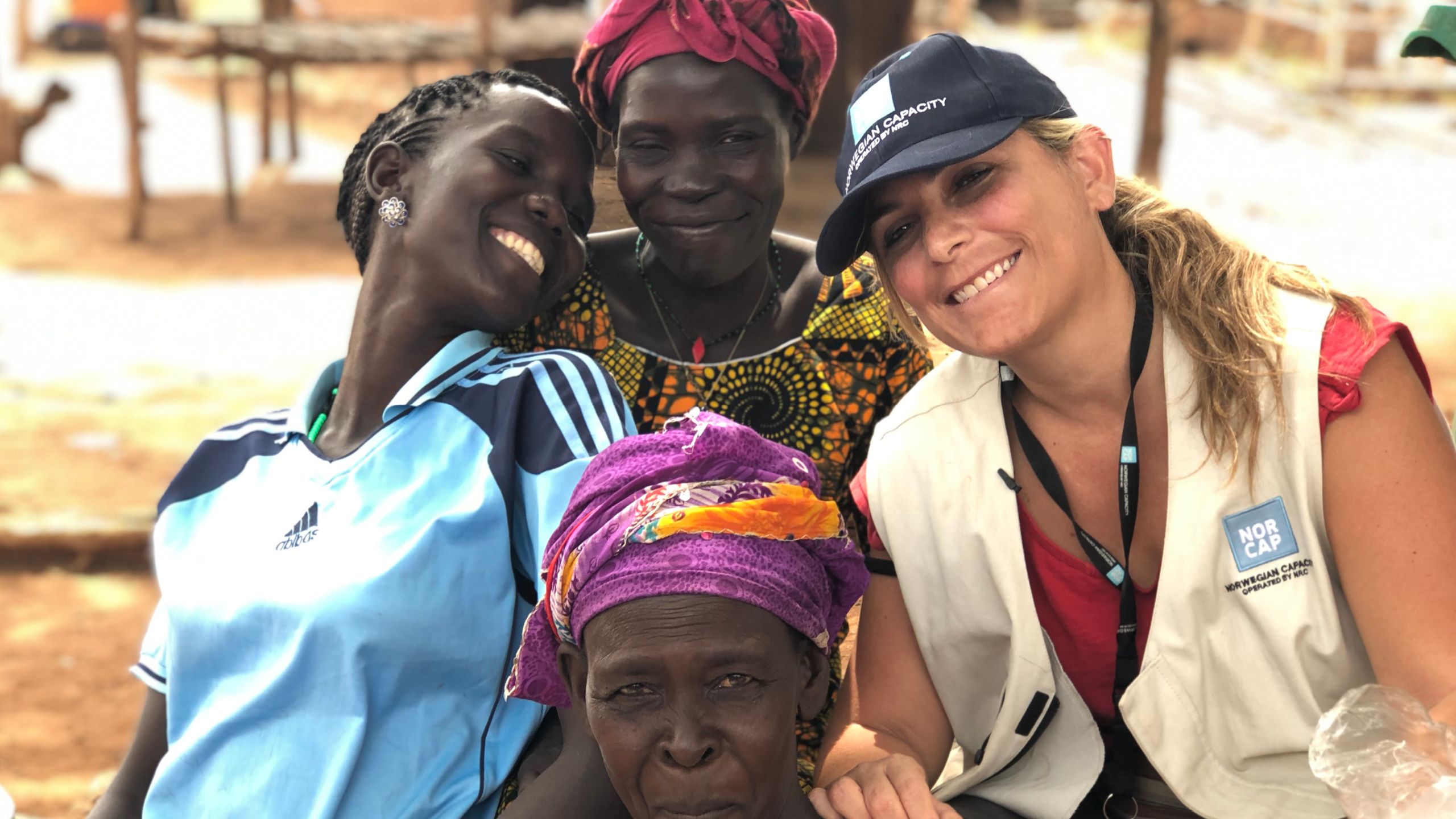 (Photo: Fernanda Baumhardt/NORCAP)
(Photo: Fernanda Baumhardt/NORCAP)
Under the 2016 Grand Bargain agreement, donors and aid providers pledged to make humanitarian action more effective and efficient. NORCAP contributes to that end by gearing up cash programming, strengthening the capacity of national and local responders and supporting greater continuity between humanitarian and development interventions.  
From emergency to development: a smoother transition in Lebanon
The huge influx of refugees into Lebanon from Syria has increased tensions between local communities and the new arrivals, particularly over access to jobs, basic services and housing.
This is challenging for the humanitarian response, which is currently shifting focus from short-term needs to longer-term resilience and stability for both refugees and host communities.  Through the UN reform, the humanitarian community hopes to ensure greater predictability and continuity of their efforts for Lebanon by responding to both groups in equal measure.
Since 2017, the NORCAP Expert, Ida Aronsen, has helped strengthen ownership of and commitment to the ongoing UN reform to improve effectiveness and Delivering as One.
As a coordination specialist, Aronsen was among others tasked with ensuring that the two key aid coordination frameworks for Lebanon, the Crisis Response Plan and the UN Strategic Framework, support and complement each other effectively.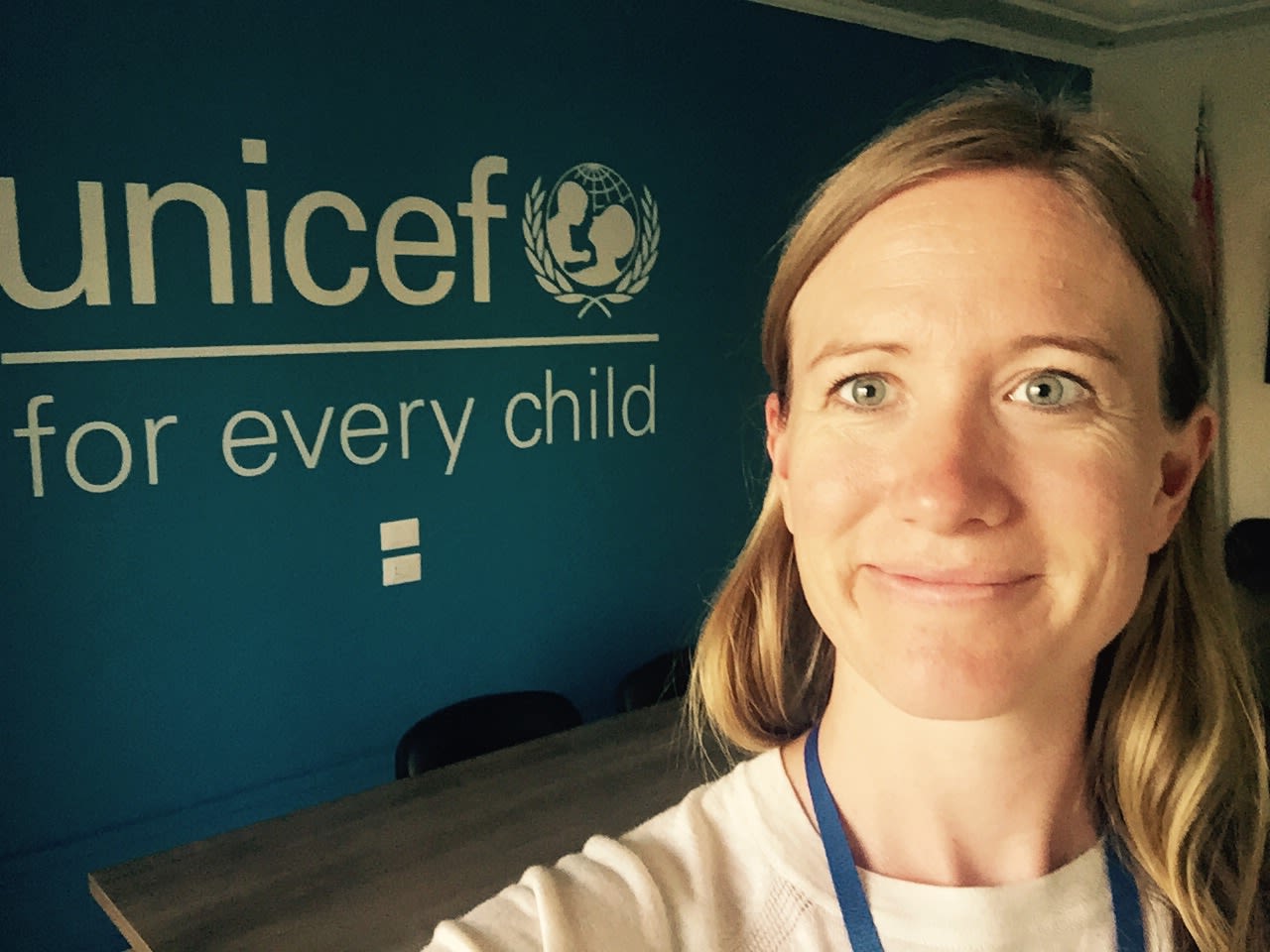 Our independence from specific UN agencies and agendas made it easier for stakeholders to accept Aronsen's strategic advice on how to improve accountability and push for progress.
She helped to draft and finalise the first "One UN" results report for Lebanon for 2017, which documents joint progress on all peace and security, humanitarian and development interventions, strengthening the UN's transparency and accountability to the public.
"All stakeholders from the two coordination frameworks participated in joint planning workshops for the first time in 2018. This ensured a common understanding between humanitarian and development  agencies on how to strengthen systems and resilience, and make sure it addresses the needs of the most vulnerable people," Aronsen says.
Shifting power relations with cash 
The use of cash-based interventions in humanitarian emergencies has gained ground in recent years, reflecting global efforts to fulfil Grand Bargain commitments on the issue and to promote a more localised humanitarian response.  
CashCap developed significantly in 2018 in line with increasing demands for its services, and it has supported around 50 per cent of all national cash working groups worldwide. Its inter-agency deployments are perceived as neutral because they are independent of specific agencies' interests, making its experts the preferred choice for global clusters and coordination bodies. 
To increase expertise among organisations working on cash in Syria, CashCap deployed experts to the country and a regional specialist, Fe Kagahastian, to Jordan. Kagahastian supported three cash working groups inside Syria in harmonising their tools and strategic approaches.  
The Syria response was a good opportunity to pilot a new way of working, combining cash and market-based interventions with gender and age considerations. The initiative, established by Kagahastian and Madhumita Sarkar, a GenCap expert, was based on feedback from Syrians who said they preferred to receive cash assistance and that their most pressing needs were economic opportunities and access to basic services.  
This was a great opportunity for the two specialists to team up and improve response analysis and programming.  
"Cash and market-based initiatives could provide Syrian people the dignity and purchasing power to access basic needs and services and pursue economic opportunities," says Kagahastian. "However, it was important to consider gender and age, to make sure the programming understood the needs of different vulnerable groups."  
The collaboration also led to a joint workshop in Amman that was attended by 69 participants, including representatives of UN agencies, international and national organisations and government ministries.  
The joint approach will continue in 2019, supporting sectors and agencies with cash and market-based programming to consider gender issues in their projects. Kagahastian and Sarkar will also work to improve system-wide tools and provide a roadmap for the collection and analysis of data disaggregated by sex, age, disability and other diversity indicators, to ensure that the assistance provided is relevant to beneficiaries' needs, priorities and capabilities.   
Strengthening local responders in Lake Chad region  
Protracted conflict has left 11 million people in urgent need of humanitarian assistance in the Lake Chad region. Local organisations and communities are often the first to respond to such needs. Given the right capacity, they have improved their ability to develop programmes and manage funds.  
Following the Oslo humanitarian conference on Nigeria and Lake Chad in early 2017, we identified an urgent need to strengthen local responders in Chad and Niger. We worked with civil society organisations to assess needs and set up a pilot project to develop their capacity in terms of financial management, organisational development, monitoring and evaluation and diplomatic dialogue.  
We deployed four experts to the project in May 2018 to work alongside local stakeholders in overcoming challenges, and the initiative was highly appreciated by the civil society organisations and our UN partners on the ground. Civil society organisations in Niger, for example, received training that gave them a clearer identity, a more strategic approach, more effective engagement and improved accountability and transparency.  
This was illustrated when some organisations introduced themselves to the international community in Diffa and received feedback that local organisations had never presented their work and interests so coherently and clearly before. They also improved their engagement with donors.  
Given the results of the pilot project, it will be expanded into a multi-year initiative that will also include Nigeria, where two experts will be deployed in 2019.  
Health specialist Nada Hamza (Photo: Ingrid Prestetun/NRC)
Health specialist Nada Hamza (Photo: Ingrid Prestetun/NRC)
NORCAP has a pool of more than 1,000 professionals recruited to meet the changing demands of a wide range of partners, situations and crises. Through specialised projects, some operated in cooperation with partners, we cover the following thematic areas: 
Crisis response 
Developing and strengthening crisis responses has been a focus for us from the outset, and the expertise we provide today ranges from protection, coordination, education, health and nutrition to communication with affected populations, camp management and resilience.  
Human rights, democratisation and peace
The NORDEM programme provides experts for civilian monitoring mechanisms and election observer missions. It also supports organisations working to build peace, uphold human rights and strengthen good governance and the rule of law. 
Our experts also support peacebuilding initiatives, including conflict resolution and preventing escalation.
Protection 
NORCAP provides expertise and capacity building within humanitarian protection, physical protection and protection of human rights. We deploy specialists to field, regional and global operations and strengthen humanitarian leadership and response through specialized projects, such as the Interagency Protection Standby Capacity (ProCap) and the Regional Emergency GBV Advisors (REGA).
Gender
We recruit and deploy senior gender expertise via GenCap, the Gender Standby Capacity Project. Our experts work with several agencies at a time to promote gender equality programming. GenCap is also an inter-agency project led by OCHA.  
Needs analysis  
ACAPS supports and can lead humanitarian needs analyses and assessments during complex emergencies and crises. NORCAP recruits and deploys specialists to these missions. The aim is to inform global planning and decision-making, and to strengthen approaches to risk management. ACAPS is led by the Norwegian Refugee Council and Save the Children Norway.
Cash programming 
Our Cash and Markets Capacity Development project, CashCap, deploys specialists to increase the use and effectiveness of cash and markets programming in humanitarian aid. It is governed by a steering committee of UN and NGO members. 
Resilience and clean energy
We work with national authorities, regional institutions and international organisations to provide expertise in disaster risk management and climate change adaptation. Among other things, our experts help to increase energy access for vulnerable populations in Africa and strengthen coordination in the sector.