Just over a year ago, when the situation in his village started to stabilise, Philemon decided to move back home. He was forced to take several farming jobs to make a living, unable to pick up his dream where he had left off.
Investing in his passion
Soon after arriving back in his village, Philemon saw an opportunity to follow his passion. He was selected to take part in a business programme funded by the European Union and organised by the Norwegian Refugee Council (NRC).

He learned how to identify and seize business opportunities. He also learned how to plan and price his products, manage his accounts, and deal with clients. As part of the programme, Philemon received a small cash grant to pursue a business opportunity.
The Norwegian Refugee Council (NRC) helps displaced people around the world to become self-sufficient. Support our work today.
While his fellow participants decided to start businesses in trades such as animal husbandry, poultry production and food processing, Philemon chose fashion design and opened his own workshop.
Overcoming economic setbacks

Philemon began by buying a sewing machine with the cash he had received. He then started to sew clothes from scratch. Soon his personal designs started gaining popularity in his community.
Within a few months, using the skills he had acquired from the business programme, Philemon had made enough profit to purchase another sewing machine – enabling him to boost his productivity. "I can now stand on my own," Philemon says.
In order to avoid relying on one source of livelihood, he continues to farm on the side to support his family. This gives him stability and the capacity to cope with economic shocks while continuing to work on his passion.
Glad to have his own business
Due to the Covid-19 outbreak, Philemon's village was put into a one-month lockdown back in April. The movement restrictions caused increased hardship among already vulnerable families, as many of them rely on the informal economy and daily wages to make ends meet.
For Philemon, whose micro-business was vulnerable to economic setbacks, the end of the lockdown was a relief. In his shop, the orders have resumed, and the pieces of fabric are stacking up, albeit slowly because of the economic downturn.
"Thank God, I still have my business now and I can resume working," Philemon says.
About the project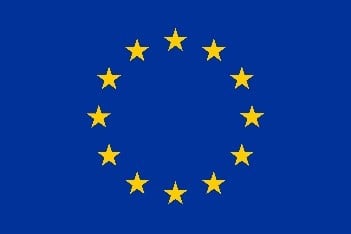 This initiative is funded by the European Union, through a project called EU Support to Response, Recovery and Resilience in Borno State. The objective is to build the resilience of conflict-affected people and public sector institutions in north-east Nigeria in an environmentally friendly way.
The project focuses on community-owned and led projects that supplement government efforts to revive agriculture, improve entrepreneurial engagement, and restore livelihoods for conflict-affected populations.
Project duration: 36 months. Budget: € 12.5 million.